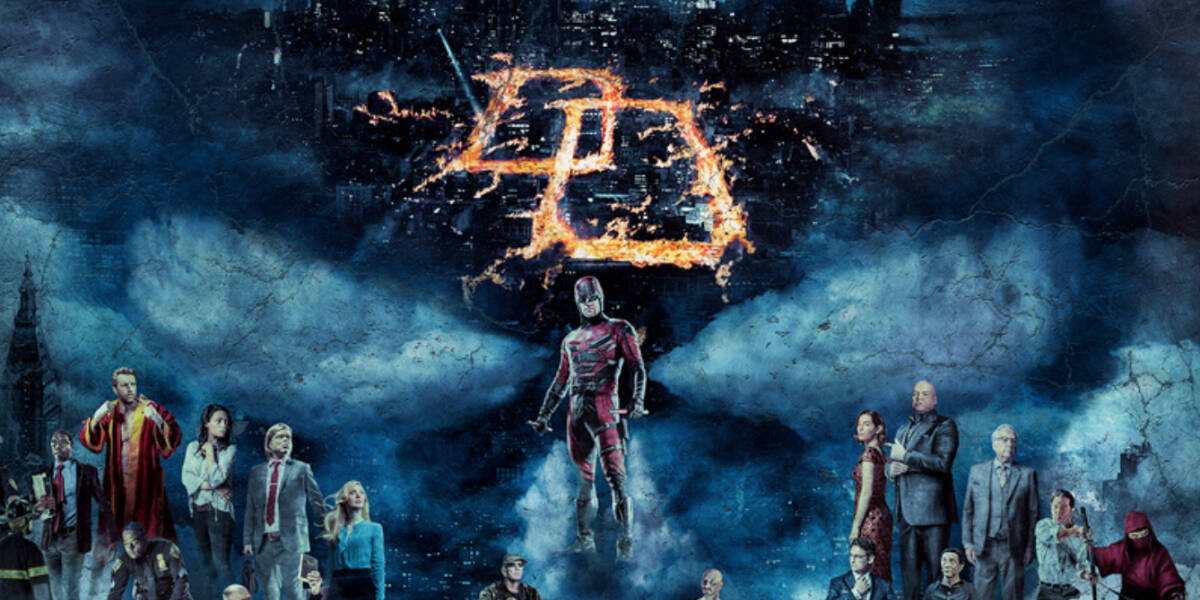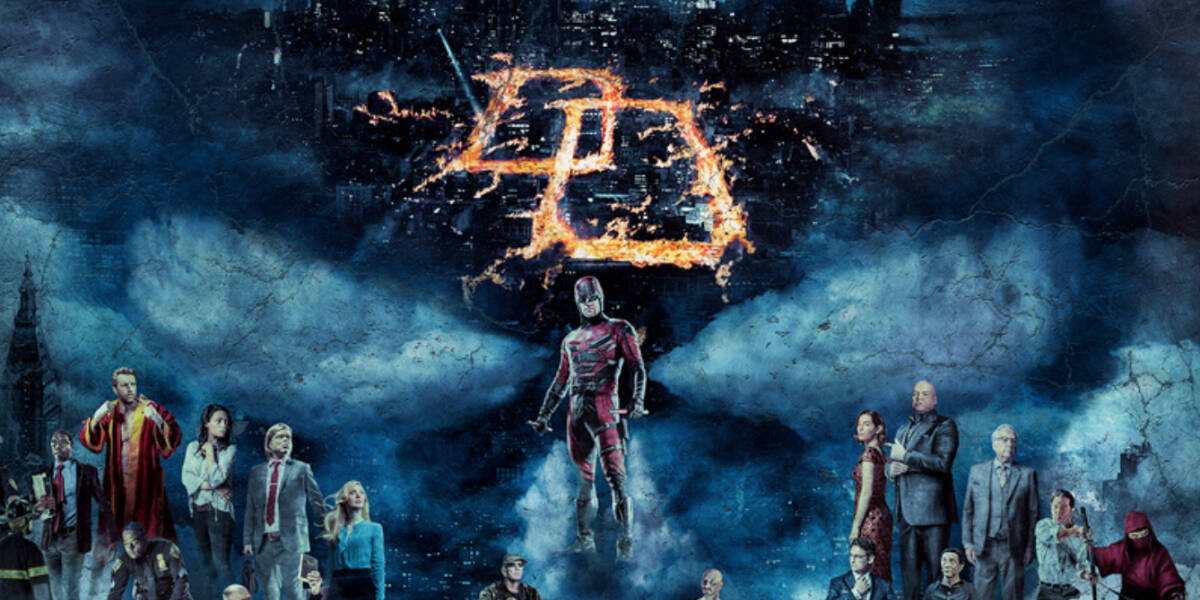 While the fate of Agent Carter might be in jeopardy, potentially knocking Marvel's network TV empire down a show, the Netflix endeavor is still going strong. Jessica Jones was a smash hit with audiences and critics, cementing Marvel's Netflix project after the similar success of Daredevil, and production seems to be going strong on both Luke Cage and Iron Fist. But in the mean time, Netflix and Marvel apparently aren't done with the blind hero of Hell's Kitchen, and the full trailer for Daredevil season 2 is here to give us a glimpse of what Marvel has in store of hornhead next.
The new trailer puts a lot of focus on the newest addition to the Marvel Cinematic Universe (which the Netflix shows MAYBE are a part of. We think. It's unclear. Possibly), The Punisher, played by Jon Bernthal. The trailer sets up the basics of who and what the Punisher is; an old-school vigilante who uses military precision and enough heavy weaponry to take down a city to violently execute the same criminals that Daredevil and other heroes would prefer to send to the cops. Bernthal is looking like a decent fit for the character so far, but it remains to be seen if they really get to the core of the character. The Punisher is a hard nut to crack, let's be honest. It would be easy to have him ultimately come off as a deranged, broken whack-job, when really what makes him interesting is that he's arguably as sane as anyone, and engages in his gruesome mission because he believes to his very core that it's the only logical solution. From the looks of things, Bernthal's Punisher looks about right, and they aren't playing him too "Travis Bickle", but as a Punisher fan my fears that something will feel "off" probably won't go away until I've watched the show.
One thing that might still nag fans is the continued absence of Punisher's signature skull logo anywhere on Bernthal. Given how long it took Daredevil to don his own trademark duds, we may have to wait a while to see that.
It's also worth nothing that this is apparently only part one of the trailer. Part 2 will be focusing on the other new major addition to Daredevil, Elodie Yung's Electra. No word yet on when Part 2 of the trailer lands, but when it does you can bet you'll see it here.
You can watch the new trailer below, and get ready to binge Daredevil season 2 when it hits Netflix March 18