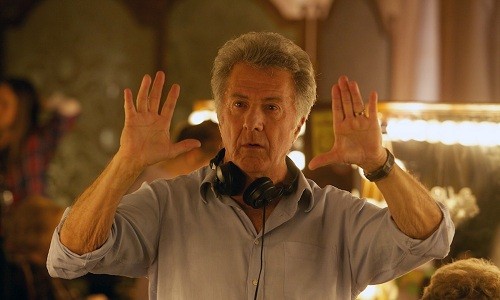 Boyhood and Whiplash? That's old news! This year, let's combine them for Boychoir. The first trailer for the film, directed by François Girard, hit the web on Tuesday. It stars Dustin Hoffman, Kevin McHale, Kathy Bates, Eddie Izzard, Joe West, Josh Lucas, and Debra Winger. Wareing plays Stet (as in Stetson), an 11-year-old Texan who's sent to "the premier boy choir school in the nation" after the death of his single mother. He immediately fails to fit in — he's a poor kid with behavioral issues, in a fancy school full of fancy people — but his vocal talents capture the attention of the sour Carvelle (Hoffman).
Boychoir seems to be a more sedated version of Whiplash with Hoffman playing the teacher that will be pushing Stet past him limits to make him the best singer in the choir. Hoffman looks strong in the role, but the overall film looks to be something relatively cliché outside of his performance.
The film is set to open in theaters in a limited release on April 3.
A rebellious preteen (Garrett Wareing) with a remarkable gift is challenged by a demanding vocal teacher (Dustin Hoffman) at one of the most prestigious music academies in the country as they prepare for the National Championship. Also starring Kathy Bates, Kevin McHale, Eddie Izzard, Debra Winger, River Alexander and Josh Lucas.