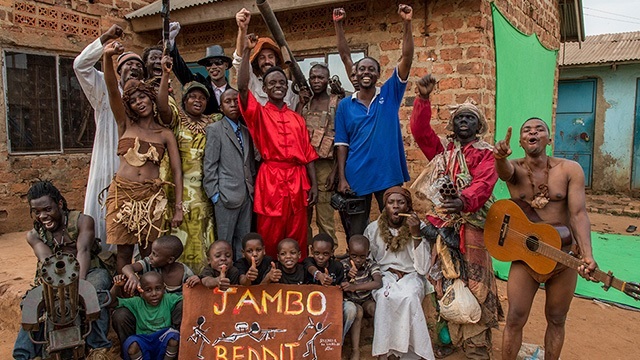 Over the course of film history, the action movie genre has proven itself to be something that appeals to cinema fans all over the world, with many film industries and countries outside of the USA and Hollywood contributing valuable and well-regarded films into the genre. The newest entry comes from Uganda, in the form of Who Killed Captain Alex?
The first action film from Uganda, Who Killed Captain Alex? is created by Nabwana IGG, who performed several functions on the feature, including director, writer, cinematographer, editor, and effects provider. The synopsis is as follows.
A mafia leader's brother is captured in a shootout, prompting a revenge attack on the army camp. But when troop leader Captain Alex is killed during a raid, a violent war escalates between the two sides.
Poised to make its Canadian premiere at the 2015 Fantasia Film festival, the film will also make its festival premiere at the event. The trailer for the feature can be seen below.