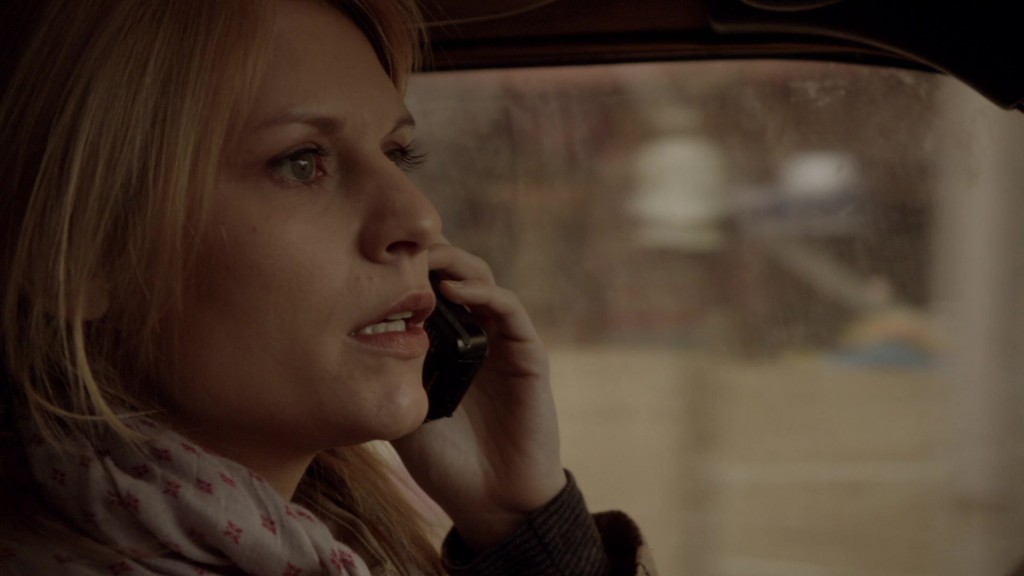 Homeland Review, Season 1, Episode 1: "Pilot"
Written by Howard Gordon and Alex Gansa and Gideon Raff
Directed by Michael Cuesta
Origianal air date: Sunday October 15, 2011
In late 2011, Showtime premiered its highly publicized psychological thriller  Homeland to much fanfare. Boasting a fantastic cast of well-known faces, a highly original concept, and hot-button issues that touched upon many of the concerns of our time, the series took off almost immediately.
The first episode introduced us to our two central characters, and the dizzying conflict that would account for the main storyline since. Carrie Mathison (Claire Danes), the chief character of the series, is a CIA agent working on the counter-terrorism front. In the episode's opening scene, she receives information suggesting that an American POW has been turned, and will be sent back to his homeland as a mole. Enter Nicholas Brody (Damian Lewis), an eight year prisoner of Al Qaeda who miraculously returns to a hero's welcome after being presumed dead by everyone, including his own family.
Carrie immediately suspects him, and goes to great, even illegal, lengths to prove he is a traitor. Suffering from bipolar disorder, Carrie has a tendency to fixate and obsess over minutiae, and with Brody as her new target, she will not find herself bored. She's not the only one wondering if something is amiss though; Brody's wife (Morena Baccarin) and daughter (Morgan Saylor) also find little of the man they remembered, although they initially chalk their suspicions up to the trauma he must have experienced as a POW.
Brody, for his part, maintains a carefully crafted facade initially, though if he really was just an unlucky patriot who found his way home, the show really wouldn't have much to sell after its first hour.That said, it isn't until the final scene that Homeland delivers the goods on Brody in a brutal scene that reveals his true allegiance, and sets up the series for every episode to come.
Grounded with stellar cinematography, brilliant writing and a cast to die for (including character actor Mandy Patinkin), Homeland would go on to win the Emmy for Outstanding Dramatic series, acting wins for its two leads, and a host of technical awards. Here, in the pilot episode, though, was where it all began, and while fans tend to disagree on the path the series has taken since its outset, one consensus remains: that Homeland's premiere was easily one of 2011's finest hours of television.
– Mike Worby
This article is part of our month long theme dedicated to the greatest TV pilots.