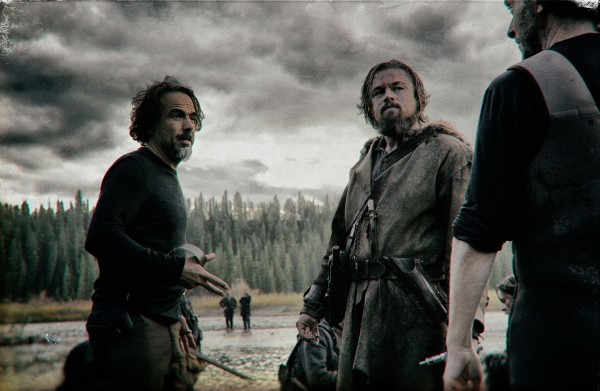 The director of Birdman is taking his follow-up to the woods.
Following his Oscar winning work in Birdman, the first trailer for Alejando G. Iñárritu's adaptation of the Michael Punke novel, The Revenant, shows that the director continues to be at the top of his game. The film stars Leonardo DiCaprio, Tom Hardy, Will Poulter, Domnhall Gleeson, and was shot by Emmanuel Lubezki.
Based on true events, The Revenant follows Hugo Glass (DiCaprio) who is brutally attacked by a bear and left for dead in the wilderness by his own hunting group. The film follows Glass as he tries to make his way out of the woods and find life and redemption after the betrayal of his companion, John Fitzgerald (Hardy).
The film looks as stunning as ever, which is something that is always accompanied to the work of Lubezki, who also shot Gravity, The Tree of Life, and Children of Men. The big takeaway from the film was that it was shot entirely with natural lighting and it looks like it is paying off because of how realistic the whole thing feels. Lubezki shot it as if we were stuck in the woods alongside Glass and it seems like we will be in for an experience when the film opens.
The Revenant is set to open on Christmas Day with a wide release in early January.