Sundance 2016 has ended, as has much of the sweating and crying involved that I have done to make it through. It was of course all worth it though, as I saw many amazing films (and some bad ones), talked to some great people in line, got to shake the hands of some filmmakers whose films I really enjoyed. The sad reality of it is that when you choose to see one film, you're also choosing to not see ten others. No matter what you do, you're going to miss out on some great films. Before we get to my top 5 of what I saw at the festival, let's take a look at what I hate myself for not seeing.
Films I Hate Myself For Not Seeing
The Birth of a Nation
Written by Nate Parker and Jean McGianna Celestin, directed by Nate Parker
I don't want to pull the "I liked them before they were popular" card, but I have always loved Nate Parker. He's shined in every role I've seen him in, bringing a sort of authenticity that always makes you remember him regardless of the size of the role. I was really excited at the prospect of him directing. Now, his film The Birth of a Nation blew up Sundance, set a record-breaking sale to Fox Searchlight, and is already a frontrunner for next year's Oscars. We'll all eventually see it later this year, but for now you can read Lane's terrific review. I hate myself.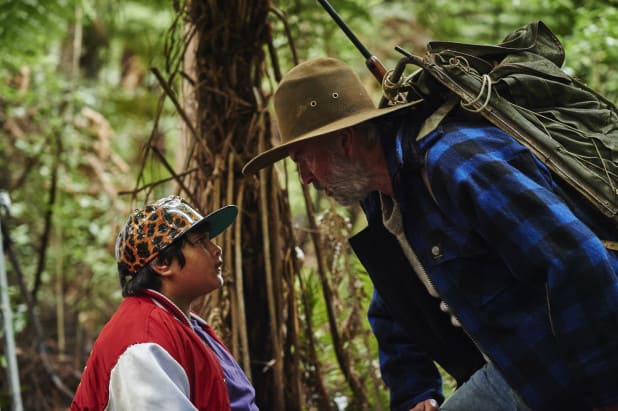 Hunt for the Wilderpeople
Written and directed by Taika Waititi
Taika Waititi's What We Do in the Shadows was a hilarious surprise, and I've been looking forward to whatever he does next. Not only does the film look terrific (watch the trailer) and have Sam Neill, it is also the last chance we have to see Waititi do his own authentic work before Thor 3 sucks him dry for the next couple of years. You can read Lane's review here. I hate myself.
Eyes of My Mother
Written and directed by Nicolas Pesce
Not much is really known about this film, but it became an underground surprise hit at the festival that garnered comparisons to David Lynch's Eraserhead. I hate myself.
Top 5 of Sundance
5. First Girl I Loved
Written and directed by Kerem Sanga
Kerem Sanga's tender and emotional film about the budding romance between two young high school girls really took me by surprise. This film took me through a trip down memory lane with the first girl I loved in high school. I was a bit of a wreck while I was watching this film, and it stuck with me throughout the festival, growing on me further with each day.
4. Swiss Army Man
Written and directed by Dan Kwan and Daniel Scheinert
Who knew that a film that had a feature-length running gag with a farting corpse would also be one of the most unique and heartwarming films to come out of the festival this year? Dan Kwan and Daniel Scheinert – collectively known as Daniels – delivered one of the most inventively shot and creatively written films of the festival, complete with standout performances from Paul Dano and Daniel Radcliffe delivering some of his best work as yes, a farting corpse. I can't wait for everyone to see this film, and am incredibly happy that A24 picked it up. They are a perfect pairing for the film.
3. Certain Women
Written and directed by Kelly Reichardt
One of the personal highlights for me in 2015 was discovering the films of Kelly Reichardt, each of them having a profound impact on me. Wendy and Lucy was a heartbreaking look at what it's like to try to make it in modern America, Meek's Cutoff was a tense revisionist western, Old Joy was a quiet examination of friendship and Night Moves was an anxiety-inducing experience. Getting to kick off 2016 by seeing her new film at Sundance felt like fate. Certain Women is another quiet, intimate work that sits alongside Wendy and Lucy. I had quite a bit to say about the film in my review, but I'm certain as time goes on I'll only have more to say about this wonderful film.
2. Under the Shadow
Written and directed by Babak Anvari
Babak Anvari's terrifying and emotional horror film was the lone discovery in a particularly weak Midnight section this year. I don't want to get too sidetracked here, but the weakness of this years lineup is only compounded by how many bangers we got last year. I'm talking It Follows, Cop Car and Turbo Kid. Hell, the Midnight section of 2015 was so good that even cinematic ankle-sprain Eli Roth had a film I enjoyed. That wasn't the case this year, but Under the Shadow made enduring a lot of subpar genre cinema worth it all just to see this special film. It's a terrifying, emotional and immediate classic of horror cinema, and Narges Rashidi gives an incredible performance worthy of awards conversations.
1. Green Room
Written and directed by Jeremy Saulnier
In 2014, Jeremy Saulnier released my favorite film of the year with Blue Ruin and immediately marked himself as an exciting young American filmmaker. Green Room is an amazing followup, a brutal, tense and kinetic worth of violent cinema that cements Jeremy Saulnier as one of the greatest young American filmmakers. Patrick Stewart is absolutely terrifying and Macon Blair continues to be an effective performer. 2016 has just begun, but Green Room will undoubtedly be among my favorites of the year.