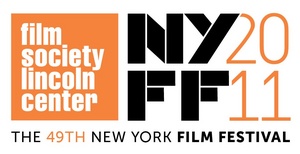 The Film Society of Lincoln Center announced two short films programs for the 2011 New York Film Festival as well as late-breaking updates for the Oliver Stone presentation and the Masterworks screening of BEN HUR.
Due to scheduling conflicts, Oliver Stone's "Untold History of the United States" will no longer screen at the 2011 New York Film Festival. We are, however, pleased to announce that Oliver Stone will still be appearing at NYFF to present a 25th Anniversary screening of SALVADOR, a film that burst onto the American film scene with a force that immediately established Stone as an artist to be reckoned with. For more information, please go to http://www.filmlinc.com/films/on-sale/25th-anniversary-screening-of-salvador.
The Masterworks screening of BEN-HUR at Alice Tully Halll on Saturday, October 1 at 10:30AM will now be a family affair, with the attendance of Fraser Heston (the son of Charlton Heston), Catherine Wyler (the daughter of director William Wyler) and Toby Wyler, (the director's great-grandson). The trio will take part in introductions of the film with FSLC's Richard Pena and will also be available for interviews to discuss the careers of Heston and Wyler as well as the restoration of the cinema classic.
BEH-HUR has been given a meticulous frame-by-frame restoration from the original 65mm camera negative, completed from an 8K scan of the original 65mm camera negative, making this the highest-resolution restoration ever completed by Warner Bros. studio. The innumerable qualities of the William Wyler's film will be on displayon the giant screen in the original 2.76 aspect ratio, and this theatrical premiere of the restored version provides audiences of all ages the rare opportunity to marvel at Hollywood maximally lavish, stirring and exciting epic entertainment. – www.filmlinc.com/nyff2011