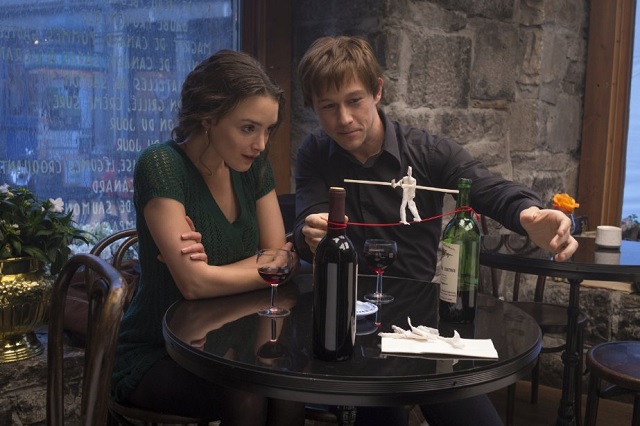 Wow. What an accent.
The first, full trailer for director Robert Zemeckis' The Walk shows just how high the wire will be (and gives us massive vertigo). The film stars Joseph Gordon-Levitt, Charlotte Le Bon, Ben Kingsley, James Badge Dale, Ben Schwartz, Clément Sibony and César Domboy.
The film is an adaptation of the documentary, Man on Wire, which chronicles the stunt pulled by Philippe Petit in 1974 when he tightrope walked across the Twin Towers in New York City. Gordon-Levitt stars as Petit.
The first teaser was more of a hint at the visuals, and offered a look at Gordon-Levitt as Petit, but didn't dive into the real plot.
While the story is definitely interesting, it will be interesting to see if Zemeckis can pull off an adaptation of this documentary that is revered as one of the best of all-time. It doesn't help that Gordon-Levitt, who is an immensely talented actor, has a French accent that sounds like he learned it by watching Steve Martin in The Pink Panther remake.
But, the visuals do looks stunning as it makes us feel like we are up on the towers just like Petit. Zemeckis' last film, Flight, was relatively popular so it wouldn't be a stretch to see him succeed again with this film.
The Walk is set to open the New York Film Festival and opens in theaters on October 2.