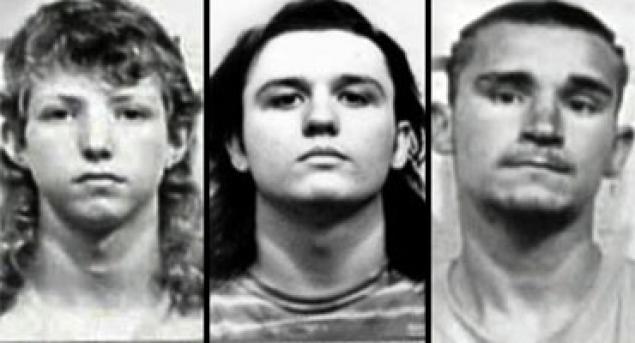 Justice Is Not Served: 'Paradise Lost' and Dear Zachary'
For our first documentary special in quite some time, we decided to give ourselves an emotional beating for some reason by sticking with an unusual theme: three docs that focus on miscarriages of justice. First up in Paradise Lost: The Child Murders at Robin Hood Hills, which made famous the case of the West Memphis Three; then we skip ahead to 2008's Witch Hunt, which chronicles a rash of mistaken convictions for child molestation in Florida in the mid-80s; finally, we'll be talking about Dear Zachary: A Letter to a Son About His Father, Kurt Kuenne's emotionally wrenching advocacy piece / rememberance / home movie about the death of his best friend and the turmoil that followed. Amidst the true-crime grimness, Simon tries to crack a joke or two (badly) while bungling several names and titles. Classy, as ever.
[powerpress]
Learn more about the West Memphis Three here.
Playlist:
Grails – Deep Politics
Metallica – Welcome Home (Sanitarium)
Times New Viking – No Room To Live
Kris Ellestad – Sorry Booin' (listen to or buy the great No Man Is Land at krisellestad.bandcamp.com)