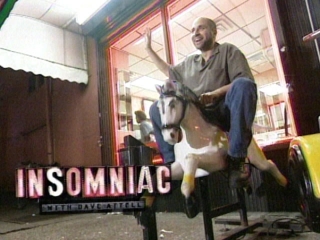 The Televerse #15- Insomniac with Dave Attell with Matt Singer
This week on The Televerse, Simon catches up with Awkward., Kate catches up with some of Justified season one, and we do our Fairy Tale Showdown. We go through our week in TV, spotlight Homeland's "The Vest," and welcome film critic Matt Singer on to discuss our first reality show at the Shelf, Insomniac with Dave Attell.
This week, we cover New Girl, the Sons of Anarchy finale, Suburgatory, Modern Family, Happy Endings, State of Play, Top Chef: Texas, the Community mid-season finale, Parks and Rec, It's Always Sunny…, Grimm, Once Upon a Time, Amazing Race, The Good Wife, and the Luck pilot. Then we take a longer look at Homeland's penultimate episode before heading over to the DVD Shelf with Matt to break down the drunken brilliance of Dave Attell.
Download m4a — Download mp3 — m4a RSS feed — mp3 RSS feed
Follow Kate on Twitter
Like The Televerse on Facebook
Rate/Review The Televerse on iTunes: m4a — mp3