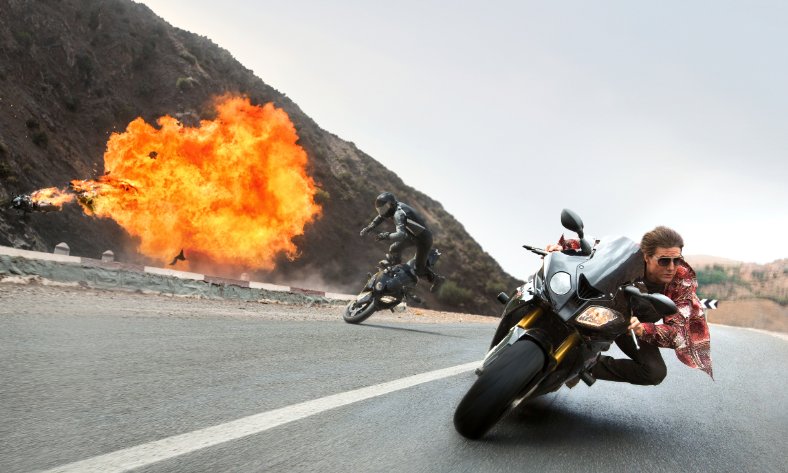 Last mission? Really, Ethan Hunt?
That's what he says (even though we don't buy it) in the latest trailer for the next installment, Mission: Impossible – Rogue Nation. The film returns Tom Cruise as Hunt as well as Ving Rhames, Simon Pegg, Jeremy Renner, Sean Harris, Simon McBurney, Rebecca Ferguson, and Alec Baldwin.
In this installment, Ethan and team take on their most impossible mission yet, eradicating the Syndicate – an International rogue organization as highly skilled as they are, committed to destroying the IMF.
The first trailer offered a short glimpse at all that this film entailed, but this one opens it up more.
Cruise's Jack Reacher director, Christopher McQuarrie, takes over for Brad Bird in this film and it looks like it could be one of the best yet. The stunts look to be better (and bigger) than ever, and it seems like the film could bring the same fun energy as Ghost Protocol did in the last installment.
McQuarrie has shown to be a solid action director so I have high hopes that he can translate his work so far into this franchise that always looks to push the envelope with stunts and fight sequences. Plus, that plane stunt still looks to be crazy even though I've seen it multiple times now.
Mission: Impossible – Rogue Nation opens on July 31.