Well it was extremely hard to narrow down the last five films. I still have about ten others I would love to see at the Toronto International Film Festival, but there is only so much free time in my schedule. There is a ton of great documentaries that didn't make my list, but I'm looking to SOS contributor and documentary expert Michael Waldman to cover those films come festival time. In the meantime here is the last batch of films I intend on trying to see while I will be in Toronto.
21 –  Crazy Horse
–
Documentary master Frederick Wiseman (La Danse, Boxing Gym) goes inside Paris's Crazy Horse cabaret, the most famous nude dance show in the world, offering audiences an all access look behind the scenes. The cabaret is one of the most mythic and colourful places dedicated to women, and through the years has become a must see for tourists ranking alongside the Eiffel tower. The film shows us the rehearsals and the unveiling of the upcoming show. Here is the trailer. The film will premiere at TIFF next month. Enjoy!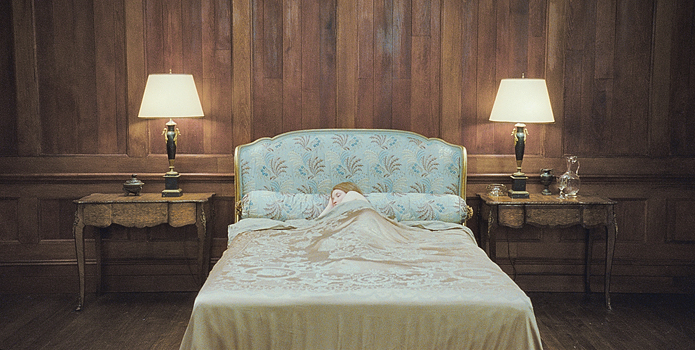 22 – Sleeping Beauty
–



One of the directorial debuts I am most existed for is Julia Leigh's Sleeping Beauty. My anticipation is based both on word of mouth from the Cannes screening, and also on the marvellous trailer (see below), which boasts some strong words of support from fellow Aussie Jane Campion, who "presents" the film. That might have been unnecessary – the trailer is more than striking enough to stand on its own. Emily Browning stars as a young woman drafted into the escort business.
[vsw id="5sIGo9z2JDU" source="youtube" width="500″ height="425″ autoplay="no"]
23-We Need To Talk About Kevin
–
One of my favourite British directors, Lynne Ramsay, is back with We Need To Talk About Kevin. Ramsay first hit the scene with he incredible debut Ratcatcher in 1999, and went on to make one of the best films of the aughts with Morvern Callar. Now almost a decade later, she returns and her new film has me very excited, making my muse see list at the Toronto International Film Festival. We Need To Talk About Kevin is an adaptation of the best-seller from Lionel Shriver, about a mother's difficult relationship with her sociopathic son, who also happens to be the perpetrator of a high school massacre. We've posted three chilling clips from the film already, but now we have the first trailer.
synopsis: A suspenseful and psychologically gripping exploration into a parent dealing with her child doing the unthinkable, We Need T0 Talk About Kevin is told from the perspective of Eva, played by Tilda Swinton in a tour-de-force performance. Always an ambivalent mother, Eva and Kevin have had a contentious relationship literally from Kevin's birth. Kevin (Ezra Miller), now 15 years old, escalates the stakes when he commits a heinous act, leaving Eva to grapple with her feelings of grief and responsibility, as well as the ire of the community-at-large.  We Need To Talk About Kevin explores nature vs. nurture on a whole new level as Eva's own culpability is measured against Kevin¹s innate evilness, while Ramsay's masterful storytelling leaves enough moral ambiguity to keep the debate going.
[vsw id="ZLRgAe2jLaw" source="youtube" width="500″ height="425″ autoplay="no"]
24 – Wuthering Heights
–
After retiring from her career as a television presenter, Arnold studied directing at the prestigious AFI Conservatory in Los Angeles and trained in screenwriting at the PAL Labs in Kent. She won the Academy Award for Best Live Action Short Film for Wasp, in 2005. Red Road is the first instalment of Advance Party, a planned set of three conceptually-related films by different first-time directors made my list of the best films of the decade – as did her follow up Fish Tank. Now she's back taking on Emily Brontë's classic novel while lollowing her bracing portraits of female desire in her two previous works.
25 – Drive
–
Directed by Nicolas Winding Refn and starring Ryan Gosling and Carey Mulligan, Drive generated a lot of buzz at the Cannes Film Festival earlier this year and won Refn the Best Director prize. Like the book, the movie is about a Hollywood stunt performer (played by Gosling) who moonlights as a wheelman discovers that a contract has been put on him after a heist gone wrong. Drive might just be my most anticipated film of the Toronto International Film Festival.
[vsw id="YrDRdna-Rxg" source="youtube" width="500″ height="425″ autoplay="no"]