TIFF 2011 – Eight Days In: Ricky D's Blog Plus Nine More Reviews To Digest
Well the Toronto International Film Festival has provided another incredible lineup again this year. Among the best of the fest is Steve McQueen's Shame (so far the best of the year), Lynne Ramsay's We Need To Talk About Kevin and Nicolas Winding Refn's Drive. Sadly I had to cut my trip short by three days, so I will be missing some key films, including Ben Wheatley's Kill List, Bela Tarr's Turin Horse and Bruce McDonald's Hard Core Logo 2. We still have plenty of reviews to come in the next few days so make sure to check back for more coverage.
Luckily for me I dodged all the movies that received unanimous negative feedback. Perhaps the six films that have been panned the most by critics and audiences alike are, Sarah Polley's Take This Waltz, Guy Maddin's Keyhole, Madonna's W.E., Joel Schumacher's Trespass (no surprise here) and, unexpected disappointments included Mary Heron's Moth Diaries and Alexander Sokurov's Faust.
There are many ways to clue in on if I should stay away from certain mvies. First, I never trust Canadian films. As much as I like to support Canadian movies, you take a big risk with any Canadian film at TIFF, since many will be accepted simply to fill a required amount of Canadian content. Shall I remind everyone that Score: A Hockey Musical was last year's opening film? Even Guy Maddin  disappointed this year, causing numerous walkouts and colleagues of his couldn't help but tell me how much they disliked his latest feature. Sarah Polley's film was apparently so bad that not one person I spoke to had anything nice to say. The second thing I've come to avoid is big name directors returning after a long absence in filmmaking. Usually, those filma tend to be huge disappointments (I'm looking at you Mary Harron), so I feel it is best to wait for what the buzz is like from the first screening and taking a chance that there are still tickets available for the second presentation. Of course I like to form my own opinions with each film, but there are simply too many movies to choose from at the fest, and so sometimes feedback is the best way to help decide between two films that are scheduled at the same time. The L\last major rule I follow is never watch anything related to Madonna in any way shape or form. Anyhow, it is 3:00 in the morning and I need to wake up in five hours to catch my train back to Montreal. Again, my crew and I will be posting a ton more reviews and articles in the next four days so stay tuned. In the meantime, here is a look back at some recent reviews from the Sound On Sight staff.
Alps
Directed by Giorgos Lanthimos
Written by Efthymis Filippou and Giorgos Lanthimos
2011, Greece
Sadly what was among the most anticipated films of the year is also somewhat of a letdown. Alps marks no advance for the director but rather a sidestep in his career. The situations are just as absurd as in Dogtooth and the deadpan humour just as loopy, but Alps doesn't seem quite as compelling or profoundly disturbing as it should be… (read the full review)
Drive
Written by Hossein Amini, from a novel by James Sallis
Directed by Nicolas Winding Refn
USA, 2011
In one of Albert Brooks's first scenes in Nicolas Winding Refn's Drive as b-movie-producer-turned-mobster Bernie, Brooks dismisses his former occupation's body of work. "One critic said they were 'European.' I thought they were shit." Bernie likely wouldn't have much time for Drive, either, a sometimes-engaging, sometimes-frustrating movie that prides its sense of cool above all else – occasionally at its own expense… (read the full review)
Extraterrestrial (Extraterrestre)
Directed by Nacho Vigalondo
2011, Spain
Nacho Vigalondo's sophomore directorial effort unspooled at this year's annual Toronto International Film Festival to a mixed audience reaction. The director has already proved himself a talent after his smart low budget time-travel debut, Timecrimes, but Extraterrestrial is a different beast, an idiosyncratic romantic comedy that masquerades as a sci-fi alien invasion flick. Unfortunately, Extraterrestrial falls victim to a misleading advertising campaign, from its teaser trailer, poster and even its plot synopsis… (read the full review)
Livid
Directed by Julien Maury and Alexandre Bustillo
2011, France, 88 minutes
This film started with a lot of promise. It didn't end up living up to it, but that isn't the point I'd like to make. Lots of horror films do precisely nothing new and yet still make money at the box office. Directors Julien Maury and Alexandre Bustillo took a risk in Livid, and even though it didn't work out, I'd rather see a horror film that tries something new and fails before another brain dead teen slasher… (read the full review)
Miss Bala
Written by Mauricio Katz & Gerardo Naranjo
Directed by Gerardo Naranjo
Mexico, 2011
Miss Bala is a frightening portrait of a society corrupted by violence and crime. The gang wars mean real success for those who participate in it, while the rest of society is held hostage by it's control. It is a compelling and claustrophobic drama that will win over most audiences. It fails to have any strong iconographic moments, but is consistently effective as a thriller that does not pander too much to bourgeois sensibilities… (read the full review)
Outside Satan
Written by Bruno Dumont
Directed by Bruno Dumont
France, 2011
The work of Bruno Dumont is not for the faint of heart. A filmmaker who consistently pushes the boundaries of "morality," he challenges the audience's expectations of acceptable screen content. Even his style is alienating as he subverts modes of identification. His newest film, Outside Satan, is borne from the beautiful but grey coastal area of the Cote d'Opale, an area famous for it's cliffs. The landscape served as the main inspiration for Dumont, who presents a disturbed spiritual journey centered on a nameless outsider who lives on the outskirts of a village-town and his friendship with a young woman who lives there… (read the full review)
Twixt
Written and directed by Francis Ford Coppola
USA, 2011
Twixt will not please all audiences, especially those expecting a certain gravitas associated with Coppola's heaviest works. Those with an open-mind and a passion for kitsch, will certainly enjoy this offbeat comedy. Coppola, conscious or not of what his reputation and legacy suggests, creates a debate on the value of low art. Questioning implicitly if we should even make the differentiating, perhaps harkening back to cinema's uphill battle towards legitimacy in America… (read the full review)
Urbanized
Directed by Gary Hustwit
2011, USA/United Kingdom, 82 minutes
I expect that fans of director Gary Hustwit's previous films Helvetica and Objectified are already making plans to see his latest work. They won't be disappointed. The audience at Friday's screening certainly wasn't. Observing the sea of people armed with library books, copies of The New Yorker, and NPR on iPods, Hustwit remarked that the output of Toronto's creative community had been brought to a halt. To everyone else, then: the object of this review is to convince you that Urbanized is a witty, informed, and essential examination of one of the world's most vital issues… (read the full review)
We Need to Talk about Kevin
Written by Lynne Ramsay and Rory Kinnear (novel by Lionel Shriver)
Directed by Lynna Ramsay
UK & USA, 2011
As someone whose life has been directly touched by the events of a crime much like the one presented in the film, I am not sure there exists a more complex and "true" portrait of the individual and social post-traumatic stress associated with the kind of act Kevin commits. Swinton delivers a performance that suggests so much suffering and fear. The film succeeds in a few key scenes that rely on very carefully orchestrated ambiguity, often between mother and son, which subvert expected emotional gratification. We Need to Talk about Kevin is a difficult film that will challenge and repel audiences, offering a look at our inability to find the light in the darkness… (read the full review)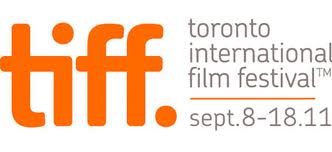 The Toronto International Film Festival runs from September 8th to the 18th. Tickets, schedules, and other information can be found on the festival's website.