Into the Abyss
Directed by Werner Herzog
USA, 2011
In the context of a documentary that's been billed as being about death row, "Tell me about an encounter with a squirrel" might seem like an entirely nonsensical interview demand. Yet, for the inimitably disarming Werner Herzog, it works like a charm, and succeeds in eliciting one of the many poignant moments that punctuate Into the Abyss. Actually less about death row than the general, fascinating fallout of a staggeringly senseless triple homicide, the film addresses all aspects of the event, from the initial investigation to the eventual execution of one of the young perpetrators, who is interviewed just days before he is scheduled to die. Herzog, certainly, is anti-capital punishment, but Into the Abyss is far from an "issue documentary" in the Michael Moore vein, and achieves a sensitive balance. This sensitivity, in turn, combined with Herzog's ability to evoke humour and humanity even from deeply tragic subject matter, lends the film an implicitly life-affirming quality.
Think of Me
Written by Bryan Wizemann
Direted by Bryan Wizemann
USA, 2011
Though less masterful than either Kelly Reichardt's Wendy and Lucy, or the Dardennes brothers' L'Enfant, Bryan Wizemann's Think of Me is a noteworthy thematic companion, and a compelling exercise in American neo-neo-realism. Lauren Ambrose – of Six Feet Under fame – delivers a formidable performance as Angela, a Las Vegas single mother on the margins, in both economic and geographic terms. The glittering decadence of the Strip is ever-present, albeit distant and intangible, reinforcing the precarious state of her personal finances. Serving a similar purpose (if rather more on-the-nose) is her baby's literal need of a new pair of shoes. "Baby", in this case, means the 8-year-old Sunny, played by newcomer Audrey Scott with a precocious, affecting naturalism. When a co-worker (Dylan Baker) notices that Angela has stretched herself desperately thin, he casually informs her that his sister, an affluent Torontonian, recently failed in an attempt to adopt a child. His implication escapes Angela at first, but Wizemann's intentions are immediately clear. That Think of Me succeeds despite a predictable third act is testament to characters that are convincingly drawn and artfully performed, and its sensitive evocation of a struggle that is all too believable.
Where Do We Go Now?
Written by Nadine Labaki
Directed by Nadine Labaki
France, Lebanon, Italy, Egypt, 2011
Hash-laced baked goods are the opiate of the masses in Nadine Labaki's cartoonishly overbroad quasi-musical, Where Do We Go Now? Religion, in contrast, is purely a potent irritant for the inhabitants of an isolated, unnamed Middle-Eastern village. Initially, the townspeople – all either devoutly Christian or Muslim – manage to cohabit in peace, until news of sectarian violence in surrounding regions provokes a series of farcical misunderstandings. Seemingly inspired by mutual religious intolerance, these events, in turn, give rise to increasingly sacrilegious reprisals among the suddenly senseless, belligerent menfolk. Possessed of cooler, more cunning heads, the women hatch a collective scheme to heal the widening rift, involving a troupe of Ukrainian showgirls and, yes, lots and lots of hash. While these ingredients might make for a dynamite half hour of South Park, at 100 minutes, Labaki's feature begins to bludgeon you with its facile theses: religious violence is asinine, we're all the same on the inside, men are hot-headed dumb-dumbs. Add problematic shifts in tone, flat characterization, and an aimless inter-faith romantic subplot, and you've got a muddled if well-meaning misfire.
Julian Carringotn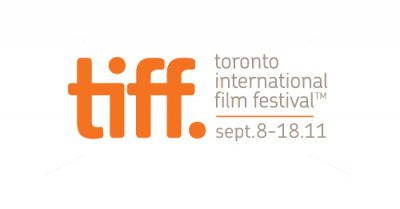 The Toronto International Film Festival runs from September 8th to the 18th. Tickets, schedules, and other information can be found on the festival's website.