Kill List
Directed by Ben Wheatley
Written by Ben Wheatley
UK, 2011
Apart from all else, Kill List features the best buddy-assassin duo since Quentin Tarantino treated cinephiles to the legendary Pulp Fiction pairing of Jules Winfield and Vincent Vega. But where Jules and Vince traded QT's signature, pop-culture repartee, Kill List's Jay (Niel Maskell) and Gal (Michael Smiley) share the uncannily naturalistic banter of genuine, lifelong best mates. How director Ben Wheatley manages to balance elements of social realism – TIFF's synopsis invokes Mike Leigh with good reason – with caustic humour, extreme, graphic violence, and plenty of frantic WTF-ery, is a mystery nearly as indecipherable as the one that propels the film forward like a speeding, high-calibre slug. But balance those elements he does, and with a deftness that belies his stature as only a second-time filmmaker. (His debut was 2009's dark crime comedy, Down Terrace.) On the evidence of Kill List's late film insanity, a deal with the devil can't be ruled out. Indeed, Satanic inspiration almost seems likely, given an ending that will live in infamy, topping perhaps even Se7en's anguished "What's in the baaaahx?" conclusion.
Snowtown
Directed by Justin Kurzel
Written by Shaun Grant
Australia, 2011
Just as in 2010, a first-time Australian filmmaker has delivered an uncommonly accomplished debut crime drama, about an innocent teen corrupted by the poisonous, sociopathic tutelage of a deranged father figure. The principle difference, though, between David Michôd's Animal Kingdom and Justin Kurzel's Snowtown is that the latter film is based on a horrific true story. In fact, the real distinction isn't merely that Snowtown is based on a true story, but that, thanks to hugely authentic, partly improvised performances from a cast of non-professionals, it feels like a true story, both tragic and terrifying. In a convenient piece of symmetry, the notable exception is Daniel Henshall, who plays John Bunting, known as "Australia's worst serial killer." Henshall gives one of the festival's standout performances as the charismatic Bunting, his magnetism enhanced by the fact that many of the cast – drawn from the depressed area where the crimes occurred and the film was shot – knew him from his work on Australian TV. It's a bleak, disturbing film, but as much as the murders themselves – which mainly occur off-screen – it's Kurzel's portrait of the prevailing, festering deprivation that devastates.
– Julian Carrington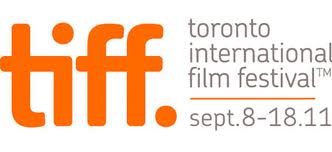 The Toronto International Film Festival runs from September 8th to the 18th. Tickets, schedules, and other information can be found on the festival's website.