Martha Marcy May Marlene
Directed by Sean Durkin
Written by Sean Durking
USA, 2011
Martha Marcy May Marlene is a film of textures grafted onto emotions. A film about a young woman who has escaped from a cultish communal farm, the film examines both her growing involvement in the small community and her difficulty re-adjusting with normal life in her sister's home. The film employs a non-linear storyline that shifts between different temporal and physical plains as a means of evoking Martha's troubled psychological state.
For a first time feature length filmmaker, Sean Durkin's wandering narrative is surprisingly confident. The film never feels aimless though there is no clear
progression of ideas or plot. Resting entirely on Martha, in a tour-de-force performance by Elizabeth Olsen, the film is pushed forward through it's mood. Using an earthy colour palette and long takes, the film resonates with an uncomfortable sense of calm. This makes emotional and physical outbursts all the more disheartening.
One shot in particular stands apart for it's stark modernism and upsetting suggestion of disconnection. Since she began living with her sister, Martha seems to have found comfort in domestic work. In one particular scene that veers on breaking the fourth wall, Martha cleans glass that we do not see. She does not look directly into the camera, but the sheet lies parallel to the screen. Her closeness to us is uncomfortable. The lack of context is also striking, as she does not seem to care what she is cleaning.
Her cleaning is revealed to be an empty reflex and there is no satisfaction in cleaning a window to have a better view. It is perhaps a paranoid and subconscious infliction of her paranoia.
This is one of the film's strongest images, but there are many others that hold the same kind of ambiguity. Some films rely
too heavily on the unsaid, leading the audience too far into their own minds. Martha Marcy May Marlene focuses on the ambiguity of gesture. There is always an air of uncertainty in the way that characters react to their environment. Martha becomes a catalyst for disruption. Her magnetism and vulnerability seem strangely at odds. She exudes confidence but she never seems to be in possession of her actions or feelings. She exudes all the beauty of humanity while similarly embodying the false premise of free will.
Martha Marcy May Marlene subverts all tropes of melodrama. It does not over-emphasize the emotional states of the characters, nor the injustice. We are pulled through the same kind of numbness as Martha seems to be experiencing, broken up by intense moments of awakening and trauma. The film also has an impressive and divisive ending, one of the best of the year.
– Justine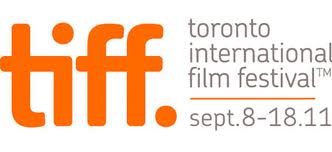 The Toronto International Film Festival runs from September 8th to the 18th. Tickets, schedules, and other information can be found on the festival's website.