Martha Marcy May Marlene
Directed by Sean Durkin
Written by Sean Durkin
2011, USA
A hauntingly beautiful, artfully structured, pitch-perfect psychological thriller, Martha Marcy May Marlene is easily among the best of this year's festival offerings. The film is an achievement that any director ought to be proud of, but the fact that it's Sean Durkin's debut feature is frankly staggering. Also surprising is the performance of Elizabeth Olsen (as a character née Martha, later labeled Marcy May and Marlene), younger sister to the better-known Mary-Kate and Ashley, who, on this evidence, could yet become her family's brightest star. Here she holds her own even against another excellent performance from John Hawkes, who is both fearsome and tender as Patrick, the charismatic head of a commune-come-cult that, like its leader, is at once seductive and terrifying. Supporting turns from Sarah Paulson and Hugh Dancy, meanwhile, as Martha's well-meaning sister and brother-in-law, respectively, contribute to a subtle but pointed critique of bourgeois banality. Durkin mines his material for optimum suspense, as well as an acute metaphor for post-adolescent uncertainty.
Take Shelter
Directed by Jeff Nichols
Written by Jeff Nichols
2011, USA
Michael Shannon captivates as a portrait of paternal paranoia in Take Shelter, the terrifically affecting sophomore effort from Jeff Nichols, an apparent master in the making. When rural Ohio everyman Curtis LaForche (the typically indelible Shannon) is wracked by tempestuous dreams of his family's annihilation, his maternal history of schizophrenia makes the potential implications doubly ominous. Aware that he's predisposed to delusion, his visions are nonetheless so vivid and violent that he's compelled to act. Unbeknownst to his wife (Jessica Chastain, in the midst of a deservedly meteoric rise), he invests in costly renovations to a derelict backyard storm cellar, despite the impending expense of surgery to restore his daughter's hearing. That his frighteningly-realised hallucinations also begin to tax his workplace relations adds to the film's charged, foreboding air. Purely on the level of psycho-familial drama, award-worthy performances from Shannon and Chastain justify the price of admission. But it's Nichols' powerful allegory for contemporary economic and political uncertainty – punctuated by awesome evocations of natural fury – that girds Take Shelter with a timely, unsettling resonance.
– Jullian Carrington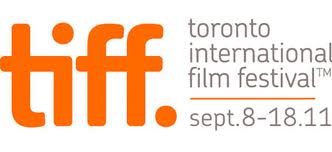 The Toronto International Film Festival runs from September 8th to the 18th. Tickets, schedules, and other information can be found on the festival's website.