The Last Gladiators
Directed by Alex Gibney
2011, USA, 94 minutes
This documentary is for hockey fans only, and by God, will hockey fans love it. The enforcer is a controversial role in hockey, beloved by fans but derided by the evening news. "Gretzky never punches anyone," they cluck. They forget. For Gretzky to score goals, guys like Dave "Cementhead" Semenko needed to watch his back. Park biography, part history, part psychological profile, and part love letter, The Last Gladiators is the documentary NHL enforcers have been waiting for.
Director Alex Gibney does two things: he explains the role of enforcer using coaches, sports journalists, managers, and players (such as Tony Twist, Marty McSorley, and Donald Bashear), and he follows the life of storied NHL enforcer Chris Nilan. The former is a tall order, but he pulls it off. Through the words of the people who love the game, the documentary explains the role of the enforcer, the type of player to takes the job, the heavy psychological pressure they deal with, the fear of being traded, and how hard it is to end their careers. There is a lot of really strong game footage, especially from the Broadstreet Bully era. Gibney takes care to cover major events in the history of the game, such as the McSorley/Brashear hit. He even talks about Slap Shot. Sometimes The Last Gladiators feels like a boxing film and you forget that there's a game on. This film has some of the best hits in NHL history and yeah, there's blood.
The second major thread of this film, following Chris Nilan, is good for the first two thirds but begins to drag by the end. As an interview subject, Nilan is great. He's honest in a way that few sportsmen are, completely willing to talk about his trouble becoming "more than an enforcer," about clashes with coaches, and about post-career drug abuse. Of course, like most biography, the film is guilty of bravado and crosses into sentimental territory. Then again, for the right sort of person, hockey is a sentimental game. That isn't the problem. The problem is that two-thirds of the way through the film, Gibney focuses on Nilan alone and the story drags. Drugs, crisis, redemption, the long road ahead—the thing is, we know how that story goes, even if we don't know much about Nilan.
The Last Gladiators is a must-see for hockey fans, preferably before the beginning of October. It's a film that pays enforcers their due, and that's really the best a puck-head can ask for.
Dave Robson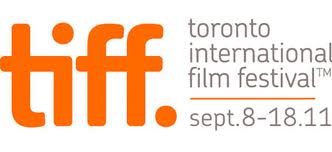 The Toronto International Film Festival runs from September 8th to the 18th. Tickets, schedules, and other information can be found on the festival's website.