The Skin I Live In
Written by Pedro Almodóvar
Directed by Pedro Almodóvar
Spain, 2011
A debauched, high camp mashup of Face/Off, OldBoy, and the world's glossiest telenovela, The Skin I Live In takes Pedro Almodóvar's signature, soapy sensibility and applies an ingeniously effective genre (plot) twist. Antonio Banderas is terrifically deranged as Dr. Robert Ledgard, a world-renowned plastic surgeon capable of effecting the sort of fanciful transformation that turned John Travolta into Nicolas Cage. He's likewise capable of acts of vengeance that are positively South Korean in their extremity, and, fittingly, also demonstrates a proclivity for sexual transgression that would make Chan-wook Park proud. Beyond these (hopefully) enticing teases, the less you know, the better, save that Almodóvar springs what would be a lesser film's crowning reveal just past Skin's midpoint. This paves the way for a superbly subversive third act, wherein the tropes of the rape-revenge fantasy are turned inside out. Almodóvar clearly delights in an unhinged exploration of his favored themes, including the consuming, self-destructive nature of passionate desire, and the malleability of sexual identity and orientation. I was cooler on his last film (Broken Embraces) than most, but The Skin I Live In is a thrilling surprise in more ways than one.
Restless
Written by Jason Lew
Directed by Gus Van Sant
USA, 2011
Even accounting for the considerable diversity of his previous efforts, Restless is a curious addition to Gus Van Sant's filmmography. Granted, as an evocation of adolescent uncertainty, its subject matter is of a piece with some of his most lauded work (Elephant, Paranoid Park), but in tone and style, Restless feels like the debut feature from an indie up-and-comer, rather than a filmmaker of Van Sant's seasoned pedigree. (Indeed, as the first film from twentysomething screenwriter Jason Lew, that's precisely what it is.) The problem is, Restless doesn't feel like a debut in the sense that it's uncommonly fresh or vibrant, but, on the contrary, gives the impression of a film that strives, a little too earnestly, to be "different" (Mia Wasikowska's chosen term, as the terminally-ill Anabel, for Henry Hopper's funeral-crashing protagonist). "Different", in this case, means morbid and mawkish and quirky, but also a film that hews closely to indie romance formula, down to its invocation of a manic pixie (dying) girl. Wasikowska maintains her recent high standards, but struggles to elevate maudlin material that seems distinctly out of place in TIFF's Masters programme.
Damsels in Distress
Written by Whit Stillman
Directed by Whit Stillman
USA, 2011
Chronicling the romantic misadventures of the odor-obsessed coeds who run an upper crust university's suicide-prevention center, Whit Sitllman's long-awaited Damsels in Distress is a wry, absurd delight. Indie darling Greta Gerwig is wonderfully deadpan as Violet, the verbose leader of a preening, pretentious, but well-intentioned pack, whose notion of philanthropy involves dating one of the school's farcically simpleminded frat boys, and whose chief life ambition is to kick-start an international dance craze. Her priggish, privileged existence is thrown into disarray when her unsolicited relationship advice duly backfires, but tap choreography and sunshine-scented bar soap offer an unlikely path to redemption. Meanwhile, Violet's transfer student protégé (Annaleigh Tipton) is torn between the sly, faux sophistication of a French post-grad (Hugo Becker) and Adam Brody, as a preppy, posturing playboy. All involved are perfectly cast and Gerwig shines, but it will come as little surprise to Stillman fans that it's Damsels meticulously mordant dialogue that truly steals the show. Evidently, despite a 13-year hiatus, Stillman's rapier wit and delicately skewed sensibilities remain firmly intact.
Julian Carrington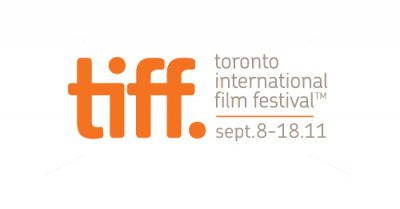 The Toronto International Film Festival runs from September 8th to the 18th. Tickets, schedules, and other information can be found on the festival's website.