TIFF 2011: 'Trishna' reimagines Thomas Hardy to lackluster effect
Trishna 
Directed by Michael Winterbottom
Screenplay by Michael Winterbottom, based on the novel by Thomas Hardy
UK, 2011
Adapting Tess of the D'Urbervilles is a challenge. Its reputation lies not only in Hardy's prose and the novels social message, but in its controversial reception. Hardy's depiction of women and sex really struck a chord at the time of its release, and it seems to be impossible to deny the opportunity to re-ignite shock in a contemporary adaptation. The difficulty in contemporizing this subject matter lies in the audience, which is continually exposed to increasingly sexualized and taboo imagery. In order to be shocked or disgusted, the filmmaker truly has to push boundaries.
Winterbottom attempts to contemporize Tess without changing too much of its essence. Seemingly feeling the story is ill-suited to a modern Western take, he sets the film in modern-day India and Tess becomes Trishna. Trishna (Freida Pinto) lives with her large family in a rural part of India, where she meets (by chance) a young British businessman. Circumstance and love bring them together, but social and cultural traditions make their lives difficult, and Trishna is the one who suffers.
Trishna attempts to bring to the forefront the sexual relationship at play in Hardy's original work. Trishna's will and worth is continually tested as she lusts after and fears her lover. The balance of their relationship is continually tested against class and gender. Trishna is the one left behind as her lover becomes increasingly sadistic.
The film fails to be shocking, however, and the blame lies largely on Freida Pinto's performance. Pinto looks the part: Trishna must be beautiful enough to make men forget reason. This is the extent of her contribution to the film. Pinto simply lacks the acting chops to properly translate either sensuality or suffering, nor is she even convincingly innocent. She is best cast as a "chaste" character, but fails to make that interesting or sexy. To have made the audience compliant in her corruption would have perhaps been enough to make the film a bit more textured and distinctive.
Trishna will find an audience in the "edgier" Oscar crowd who don't mind a bit of sex. For the majority of audiences, it fails to be much more than a tired and uninspired piece of storytelling.
– Justine Smith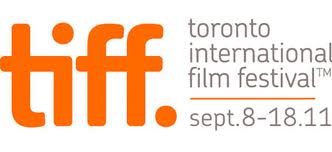 The Toronto International Film Festival runs from September 8th to the 18th. Tickets, schedules, and other information can be found on the festival's website.