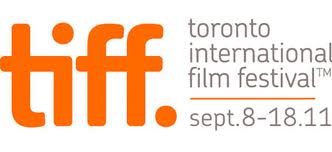 The Toronto International Film Festival website.
Well The Toronto International Film Festival has finally ended tonight. After posting the festival award winners earlier this evening, the Sound On Sight staff – those who were present at the festival this year, decided to submit a list of their three favourite films. We should have some more reviews and articles posted in the next two days before we head out to Fantastic Fest, so keep coming back. In the meantime here are our lists. Enjoy!
Ricky D
1- Shame
Few filmmakers have probed so deeply into the soul-crushing depths of sexual addiction as bravely as McQueen does here. Shame is a remarkable snapshot of addiction and self-harm: daunting, powerful, disturbing, provocative, enthralling and visually arresting. It is also quite simply the best film of 2011.
2- Take Shelter
Anchored by Michael Shannon's awards-worthy performance, Take Shelter is a brilliant paranoid thriller that taps into contemporary dread.
3- We Need To Talk About Kevin
Based on the book by Lionel Shriver, We Need to Talk About Kevin paints an impressionistic portrait of a mother suffering through a deep post-traumatic shock after her son commits a heinous crime. Tilda Swinton's haunting and tremendously fragile performance is among the year's best, while Ramsay's stylistic touches ranks Kevin as the director's personal best.
 Justine Smith
1- Shame
A dark portrait of contemporary life and one man's struggle with sex addiction. McQueen's beautiful and modernist imagery evoke an incredible sense of loss and loneliness.
2- Melancholia
Fantastic and hard-hitting apocalyptic journey told through the troubled scruples of a dysfunctional family. Few films have such powerfully beautiful imagery.
3- Martha Marcy May Marlene
A frightening and paranoid vision of one girl's fragile psychology. Creates a solid mood around Elizabeth Olsen's stunning break-out performance in the title role.
Gregory Ashman
#1- Monsieur Lazhar– The alchemy of how everything comes together in this brilliant Montreal-based feature speaks to its narrative economy, the naturalism of the child actors and the sometimes staunch but always human portrayal of Bachir Lazhar (played by Fellag), the film's primary protagonist.  The film's conclusions may not help to bring any immediate solutions to the hard issues presented, but brings quiet moments of grace that sustain… this one had me in tears towards the end.
#2- Tyrannosaur– U.K. character actor and first time director Paddy Considine brings his personal experiences to bear in a film that is about the scarring journey back to redemption involving people living on the fringe of their own lives.  Peter Mullan is brilliant as a man who rediscovers his own human dignity and Olivia Colman's portrayal of a battered wife pushed to the edge is the most haunted and haunting performance I have seen all year.
#3- Urbanized–  This doc brings closure to Gary Hustwit's design trilogy in breathtaking fashion.  Moving from the methodic to the reductive, national to international, personal to impersonal- Hustwit provides a truly human face to the ever-demanding challenges of urban planning in today's modern metropolises – a must-see.
Jullian Carrington
1- Martha Marcy May Marlene
A hauntingly beautiful, artfully structured, pitch-perfect psychological thriller, Martha Marcy May Marlene is easily among the best of this year's festival offerings. The film is an achievement that any director ought to be proud of, but the fact that it's Sean Durkin's debut feature is frankly staggering. Also surprising is the performance of Elizabeth Olsen (as a character née Martha, later labeled Marcy May and Marlene), younger sister to the better-known Mary-Kate and Ashley, who, on this evidence, could yet become her family's brightest star. Here she holds her own even against another excellent performance from John Hawkes, who is both fearsome and tender as Patrick, the charismatic head of a commune-come-cult that, like its leader, is at once seductive and terrifying. Supporting turns from Sarah Paulson and Hugh Dancy, meanwhile, as Martha's well-meaning sister and brother-in-law, respectively, contribute to a subtle but pointed critique of bourgeois banality. Durkin mines his material for optimum suspense, as well as an acute metaphor for post-adolescent uncertainty.
2- Take Shelter
Michael Shannon captivates as a portrait of paternal paranoia in Take Shelter, the terrifically affecting sophomore effort from Jeff Nichols, an apparent master in the making. When rural Ohio everyman Curtis LaForche (the typically indelible Shannon) is wracked by tempestuous dreams of his family's annihilation, his maternal history of schizophrenia makes the potential implications doubly ominous. Aware that he's predisposed to delusion, his visions are nonetheless so vivid and violent that he's compelled to act. Unbeknownst to his wife (Jessica Chastain, in the midst of a deservedly meteoric rise), he invests in costly renovations to a derelict backyard storm cellar, despite the impending expense of surgery to restore his daughter's hearing. That his frighteningly-realised hallucinations also begin to tax his workplace relations adds to the film's charged, foreboding air. Purely on the level of psycho-familial drama, award-worthy performances from Shannon and Chastain justify the price of admission. But it's Nichols' powerful allegory for contemporary economic and political uncertainty – punctuated by awesome evocations of natural fury – that girds Take Shelter with a timely, unsettling resonance.
3- Samsara
Covering TIFF has been a privilege for many reasons, but particularly for the opportunity to screen Ron Fricke's awe-inspiring Samsara. The follow-up to 1992′s breathtaking Baraka, Fricke surpasses even that great film with an effort that can only be described in superlatives, and with what sounds like hyperbole, but isn't. Like Baraka before it, Samasra is something akin to a human-centric, arthouse Planet Earth, surveying the globe in a series of astonishing, dialogue-free, 70mm vistas, and underscored by a mixture of traditional instrumental and choral music. Fricke further demonstrates his mastery of time-lapse imagery, a technique that invests even familiar sights – say a helicopter shot of an L.A. freeway – with a hypnotic, organic rhythm. That Samsara is instantly one of the most visually-stunning films in the history of cinema is reason enough to cherish it, but Fricke and co-editor Mark Magidson achieve truly profound juxtapositions, brimming with meaning and emotion. It sounds preposterous, but it's true: In 99 minutes, Samsara achieves something approaching a comprehensive portrait of the totality of human experience. If you're even remotely fond of being alive, Samsara is not to be missed.
Dave Robson
1- Wuthering Heights
Andrea Arnold's film is truly a sensory marvel. Her attention to the minutiae of life—the textures, sounds, and feel of the Victorian moorland—is astonishing and beautiful. Wuthering Heights is as unflinching in its portrayal of intimate cruelty as it's progenitor (and damn the Twilight brigade who misreads otherwise). Andrea Arnold has rescued Emily Brontë from sentimentality and given us something wonderful. (Read more here).
2- Footnote
Joseph Cedar's latest work is brilliant. A power struggle between father and son is such a archetypal story, and Cedar's characters (who are Talmud scholars) make the story quintessentially Jewish. It is a wry and unusual look at intellectual rivalry, and unsurprisingly won the Best Screenplay Award at Cannes.
3- Albert Nobbs
Glenn Close's intimate but reserved performance truly deserves accolades. The titular Nobbs, a woman who disguises herself as a man in order to work as a butler in patriarchal 19th century Ireland, is a pitch-perfect turn for Close, who also co-wrote the screenplay.