The ABCs of Death
Directors:
Banjong Pisanthanakun
Angela Bettis
Adrian Garcia Bogliano
Jason Eisener
Ernesto Diaz Espinoza
Bruno Forzani and Héléne Cattet
Xavier Gens
Lee Hardcastle
Thomas Malling
Yoshihiro Nishimura
Simon Rumley
Marcel Sarmiento
Jon Schnepp
Srdjan Spasojevic
Timo Tjahjanto
Andrew Traucki
Nacho Vigalondo
Jake West
Ti West
Ben Wheatley
Adam Wingard
Yûdai Yamaguchi
2012, USA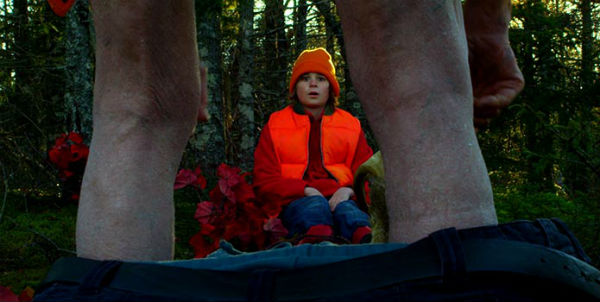 Right from the start, the anthology horror film The ABCs of Death, produced by Ant Timpson and Tim League, comes with one major handicap: The film is divided into twenty-six individual chapters, each helmed by a different director (spanning fifteen countries), and each assigned a letter of the alphabet. The directors were given carte blanche to indulge in their most grotesque impulses. Each letter is presented sequentially, and the director's chosen word is revealed only at the end of each short – sometimes as a punch line or a revelation, and often to underscore or enlighten the segment's theme. (weaker efforts find the directors taking a cheat). The problem is a lack of cohesion.
Most, if not all anthology films come with a wraparound segment which is traditionally meant to bookend the film. The ABCs of Death has little if nothing to connect all of the shorts thematically, stylistically and tonally. The films run the gamut from animation of all sorts to film to digital; from horror to comedy to exploitation. Some segments feels as if they were made with love while others felt like a chore. Essentially what you get here, is a short film festival masquerading as a feature film. The concept is brilliant and just alone the marketing of the film is assured to grab the attention of most genre enthusiasts. The good news is that although the segments tend to be a mixed bag, several stand-outs make this a fun, crowd-pleasing experience.
The varieties of death range from accidental to cold blooded murder. Some are sexually explicit and excessively graphic while others depraved, ridiculous and confusing. But it is those heavy doses of dark comedy injected into certain shorts that keeps the experience from growing tedious. A good number of entries focused on toilet humour and surprisingly two (both animated), were among the highlights including T is for Toilet by British director Lee Hardcastle. Director Ben Wheatley (Kill List, Sightseers) delivered the finest of the bunch, an effective excursion into demonic possession titled Unearthed – think The Exorcist entirely in the point of view of Linda Blair. Other stand outs include the letter A by Nacho Vigalondo (Time Crimes), D for Dogfight, the self mocking Q for Quack by Adam Wingard (You're Next) and finally X is for XXL by Xavier Gens of Frontier(s) fame. But Amidst the over-the-top action, fetishistic metamorphoses, deadly farts, graphic violence, politically incorrect humour, and so on, The ABCs of Death tickles the funny bone more often than it frights. Not the greatest multi-story horror picture, but indeed incredibly ambitious.
Ricky D
Learn more about The ABCs of Death at TIFF 2012 here and the Toronto International Film Festival here.