The collecting of film memorabilia began with such things as scrap-books, autographs, photographs, and industry magazines, but quickly expanded in the post-World War II era. Collectors began seeking out original advertising material, and the classic "one sheet" film poster became the pinnacle object to own for any given film. Other material, such as lobby cards, other-sized posters, international posters, personality posters, and glass slides also began to become highly sought after. Today, the field of film memorabilia collecting has grown into an internationally recognized community of increasingly serious and financially secure collectors, making it one of the fastest areas of speculation for investment.
Here at Sound On Sight we plan on keeping track of any new posters released week by week. The plan is to rate each poster based on a five star system. Come December 31st, we plan on releasing what we believe were the very best pieces of the year.
1- Somewhere: Grade B
The first thing that grabs your attention is the director's name and that's a good thing. Keeping Sophia Coppola's name dead center is smart and the yellow font works well. Also the setting is beautiful making you wonder where it is exactly, therefor perfectly fitting with the title of the film.
2-The Oxford Murders: Grade F
I am a huge fan of director Alex De La Iglesia. His films are often very fun and all blend several genres in one. However this poster is boring, uninspiring and just plain lazy marketing. No one will see this film based on this design. Let's hope for a decent trailer.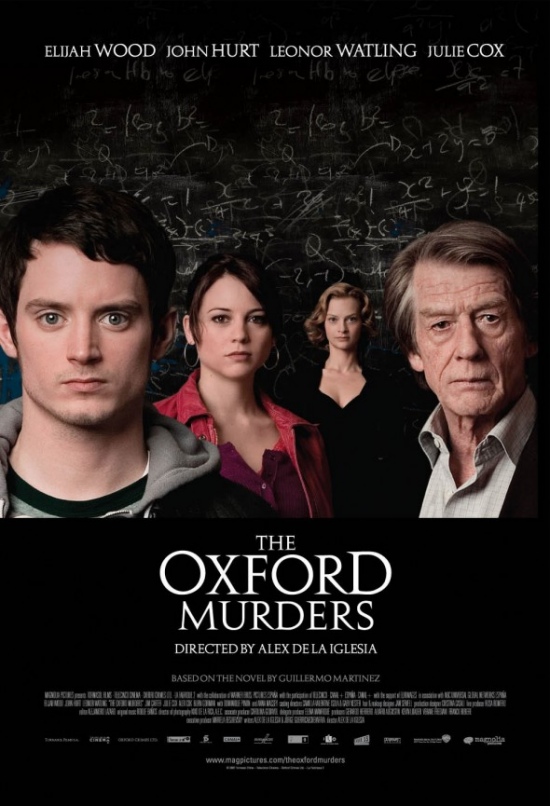 3- Conviction: Grade F
It gains a point for Sam Rockwell's name but loses many points for including Juliette Lewis who is without a doubt the most annoying actress to consistently land roles on major films. In all honesty this looks like a Hallmark card.
4- Inception (Korean Poster): Grade A+
Chris Nolan's film already looks like it will be the best film of the year but that wasn't good enough for him and his team. They also deliver the best marketing campaign since District 9.
5- Inception (Korean Poster 2): Grade B
I am only giving this poster a B simply because it reminds me way too much of the DVD art work for Oldboy
6- Legends Of The Guardians: The Owls Of Gahoole : Grade C
Owls are never a selling point for me but I feel children are going to take one look at this and think Harry Potter. Considering how big of a success that franchise has been, this poster will do just fine.
7- Predators: Grade B-
Picture perfect poster to capture the point of view of what a predators sees.
8- Predators (poster #2) : Grade A
This is by far the best poster for the new Predator film simply because it shares the same style as all the rest but actually shows off it's all star cast.
8-Buried : Grade A+
What do you get when you cross claustrophobia with vertigo? Brilliant poster art!
9- The Expendables: Grade C
Why wouldn't you show off the cast to this film. Still not much imagination to the photo.
10- Resident Evil Afterlife: Grade F
how does this poster look any different than the previous ones? It doesn't. When this film gets released on DVD, customers will pass by it in the video store and assume it is the first of the series.