The Tumblr round-up is a compilation of images, links, posters, stories, videos and so on, taken from the Sound On Sight Tumblr account. We simply do not have the man power nor time to write articles on every interesting movie related goody we find, so this is our way of still promoting some of the stuff we love.
If you have any interesting items that you think we should plug, please email us at admin@popoptiq.com
****
Noam Murro directed quite a few Super Bowl ads including the Pepsi "King's Court" spot which featured X Factor 2011 winner Melanie Amaro and Elton John, as well as the Chevy Sonic "Stunt Anthem" as and the Kia "A Dream Car. For Real Life" commercial.



–
Finally, Murro also directed the Chevy Silverado "End of the World" spot.

–
This is amazing – A London-based film PR company recently held a screening of Lady And The Tramp for dogs, to celebrate the release of the Blu-ray.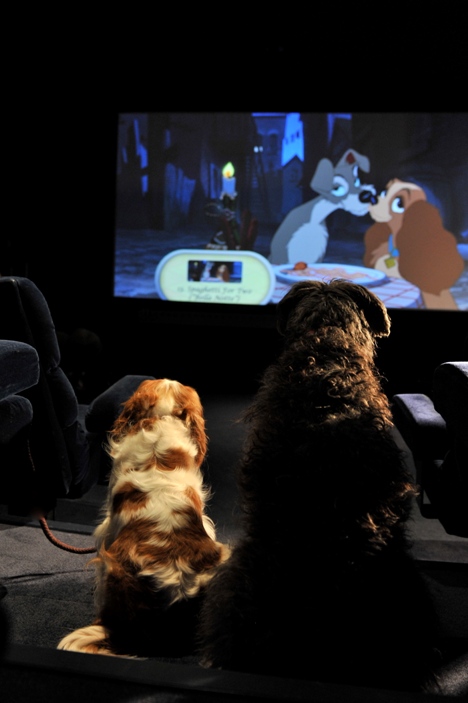 –
Here is an awesome THX 1138 poster by Martin Ansin
–
–
Craig Gillespie, director of Lars and the Real Girl directed the Acura "Transactions" spot featuring Jerry Seinfeld and Jay Leno.
–

–
Mondo recently designed a poster for Ben Wheatley's Kill List
–
–
Chris Smith, director of the documentaries American Movie, Home Movie, The Yes Men and Collapse, directed H-E-B's "Alien" spot:
–
–
Amazing poster art for Fargo by Rich Fox
–
–
One of my favorite cinematographers Lance Acord who worked on such films as Buffalo '66, Being John Malkovich, Lost in Translation and Where the Wild Things Are, directed the Volkswagen's ad titled "The Dog Strikes Back"
–

–
Hereis a funky poster for #Drive by Russell Ford
–
–
And finally here is my favorite fan-made poster of the week for The Help. Enjoy!
–