1. The Guard: Grade C-
This may be the 21st century odd couple, but the poster is pretty ordinary (snicker). I do, however, like the very subtle crack in the wall separating the two men.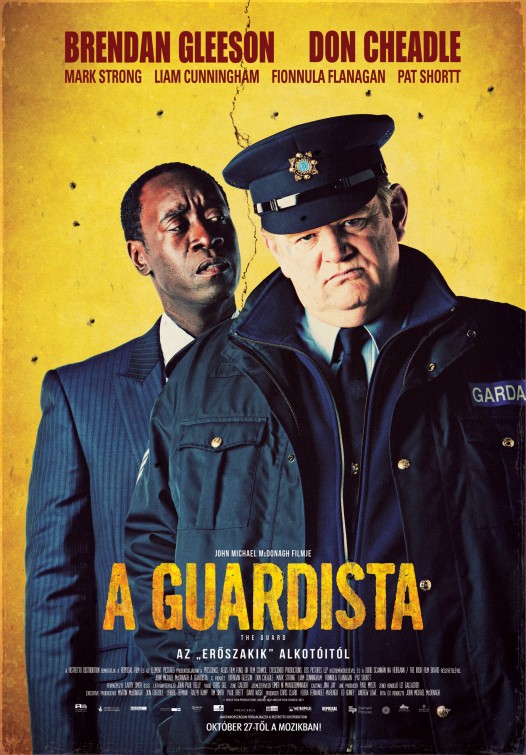 2. The Sitter: Grade F
I really hate this poster. It's cheap and easy in so many ways. Is a film about a parent/guardian/sitter comically putting children in harms way a cliche yet? It feels like it, and judging by this poster The Sitter isn't reinventing the wheel either.
3. In Another Lifetime: Grade C
It's a little too emotionally pandering, and lacks any and all artistic finesse.
4. Dirty Girl: Grade C+
I love the vivid pink and the devil may care look, but hate the tagline.
5. The Rum Diary: Grade C
We already know that Johnny Depp is technically too old to play this role (according to the book it is based on) but did they have to smooth out every wrinkle in his face to the point where he looks like a mannequin?
6. Lie: Grade C+
The watermark skyline in the background is a nice touch to an otherwise mundane poster.
7. Another Happy Day: Grade B+
It's simple and darkly humorous. A nice little pick-me-up for the day.
8. We Need to Talk About Kevin: Grade B
The melancholy and distress is palpable. One can almost feel the gray, rain slicked morning Swinton looks upon.
9. Black Power Mixtape: Grade A
Bing-bang-boom enthusiasm, and retro spirit make this poster jump.
10. Iztambul: Grade A
The picturesque scenery frames the tense moment perfectly.
– James Merolla