DECEPTION
When and Where: Mondays at 10 on NBC, beginning January 7th
What's the deal: The mysterious death of a childhood friend, who also happens to be a modern-day wealthy socialite, causes Detective Joanna Locasto, played by Californication's Meagan Good (Think Like a Man, Saw V) to go back undercover as a guest of the family she grew up with, as a servant's daughter, to find out the truth. The cast for this includes Alias' Victor Garber, The O.C. and Damages' Tate Donovan, and Breakout Kings' Laz Alonso. This series replaces the apocalyptic drama Revolution on NBC's schedule during the latter's extended hiatus and is created by Liz Heldens, who wrote for Friday Night Lights as well as the US version of Prime Suspect.
1600 PENN
When and Where: Thursdays at 9:30 on NBC, beginning January 10th
What's the deal: This traditional sitcom follows a dysfunctional family, in this case featuring a high-powered patriarch and a slacker son. The twist is that the family in question is actually the First Family, with the father being the President of the United States. Josh Gad, now famous for his role in the Trey Parker-Matt Stone stage musical The Book of Mormon, joins a cast that includes film star Bill Pullman, jumping into lighter fare following his turn on Torchwood, Dharma & Greg's Jenna Elfman, and Martha MacIsaac, most recognizable from her part in the movie Superbad.
THE CARRIE DIARIES
When and Where: Mondays at 9 pm on The CW, beginning January 14th
What's the deal: The show goes back in time to the 80s to follow the trials and tribulations of a teenage Carrie Bradshaw in high school, the adult version of whom anchored the massively popular Sex and the City. AnnaSophia Robb steps into the shoes of the character made famous by Sarah Jessica Parker, in the show developed by Amy Harris, who was a staff writer on the HBO show. Doctor Who's Freema Agyeman also joins the cast for this go-around, based on another of the novels by Candace Bushnell. Gossip Girl developer and The O.C. creator Josh Schwartz is also producing this adaptation.
LEGIT
When and Where: Thursdays at 10:30 pm on FX, beginning January 17th
What's the deal: Australian comedian Jim Jefferies is the co-creator and star of this series, which follows a comedian named Jim as he tries to make a name for himself in Los Angeles. Jefferies' co-creator, Peter O'Fallon, also created Mysterious Ways and produced shows such as The Riches and The Unusuals. Supporting players include Memphis Beat and Supernatural's DJ Qualls, Desperate Housewives' Mindy Sterling, and The Daily Show's Dan Bakkedahl. Jefferies also takes on writing duties for the show, as does O'Fallon.
THE FOLLOWING
When and where: Mondays at 9 on Fox, beginning January 21st
What's the deal: The Vampire Diaries' Kevin Williamson steps away from the supernatural to try his hand exploring serial killers and the agents who pursue them. James Purefoy (Rome) plays a convicted killer who breaks out of prison and activates a series of copycats across the US who are all part of a cult centred around him, forcing the FBI to bring the agent who caught him, played by Kevin Bacon in his first attempt at a leading role on a television series, out of retirement to help. Person of Interest's Annie Parisse, X-Men's Shawn Ashmore, and Justified's Natalie Zea also form part of the main cast.

THE AMERICANS
When and Where: Wednesdays at 10 pm on FX, beginning January 30th
What's the deal: Felicity and Running Wilde star Keri Russell returns to television in decidedly darker fare, playing one half of a Soviet sleeper spy unit posing as a married couple in 1980s suburban America. Brothers and Sisters' Matthew Rhys plays the other half, as the two agents try to keep their identities a secret in the tumultuous final decade of the Cold War. Show creator Joe Weisberg, who has also written for Falling Skies and Damages, is an ex-CIA Officer, and the series is executive produced by Justified creator Graham Yost. White Collar's Noah Emmerich also plays a supporting role in the series.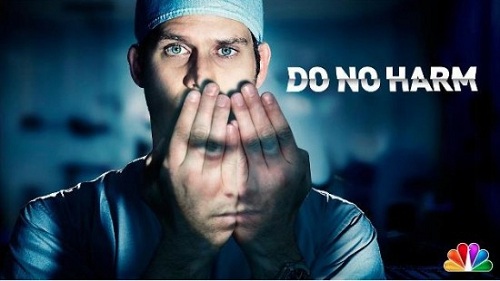 DO NO HARM
When and Where: Thursdays at 9 on NBC, beginning January 31st
What's the deal: Steven Pasquale, known best for his role as Sean Garrity on Rescue Me, heads up this character drama about a neurosurgeon with an alter-ego who's not quite roses and sunshine. While the doctor has used a serum to keep the other version of himself hidden, the effectiveness is lessening, forcing Dr. Jason Cole to tackle the problem of Ian Price head-on. This new take on the classic tale of Jekyll and Hyde also stars The Cosby Show's Phylicia Rashad and CSI: Miami's Alana De La Garza.
ZERO HOUR
When and Where: Thursdays at 8 pm on ABC, beginning February 14th
What's the deal: A collector of antique clocks, played by Jacinda Barrett, who was last seen on television in the show Suits, picks up an intriguing new addition, and disappears soon after, captured by people behind a worldwide conspiracy that ties back to the clock in question. It is up to her husband, portrayed by ER's Anthony Edwards, to race the clock and get to the root of the mystery. The two are joined in the cast by Greek's Scott Michael Foster and Lost's Ken Leung, and the series itself is the brainchild of Prison Break creator Paul Scheuring.
CULT
When and Where: Tuesdays at 9 pm on The CW, beginning February 19th
What's the deal: Jessica Lucas (Melrose Place, Friends with Benefits) teams up with The Vampire Diaries' Matt Davis as two journalists looking into the rabid fanbase of a hugely popular television show who may be recreating the show's crimes in real life. The supporting cast includes Prison Break's Robert Knepper, and Veronica Mars and Supernatural's Alona Tal, and the show itself comes from Farscape creator Rockne S. O'Bannon, who has also written for The Twilight Zone and V.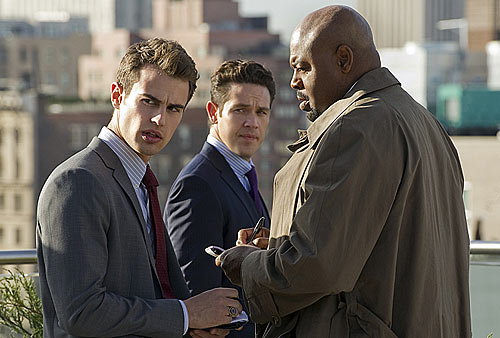 GOLDEN BOY
When and Where: Fridays at 10 pm on CBS, beginning March 8th, following its debut at 10 pm on February 26th
What's the deal: This drama focuses on the character of Walter William Clark Jr., a New York City cop who has the drive and desire to become the youngest police commissioner in the history of the NYPD, and the path he takes to get there. Boston Public and Human Target's Chi McBride, Southland and True Blood's Kevin Alejandro, and Lights Out's Holt McCallany form the supporting cast, and the series is created by Chuck and NYPD Blue staff writer Nicholas Wootton, and executive produced by Arrow and Political Animals producer Greg Berlanti.
RED WIDOW
When and Where: Mondays at 10 pm on ABC, starting March 10th, following its debut on March 3rd at 9 pm
What's the deal: Radha Mitchell, known for her roles in Silent Hill and Surrogates, takes the lead in her first TV series since 1997 in this crime drama as the wife of a low-level mob member whose husband unexpectedly gets gunned down one day, forcing her to take over his position in the mob, a position she was uncomfortable with him having because of the danger it posed to their family, while trying to unravel who is responsible for his death. The Event's Clifton Collins Jr. and ER's Goran Visnjic also play supporting roles in the series, which is from former Dexter writer Melissa Rosenberg.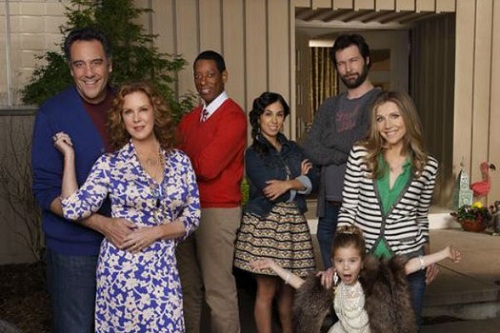 HOW TO LIVE WITH YOUR PARENTS (FOR THE REST OF YOUR LIFE)
When and Where: Wednesdays at 9:30 on ABC, starting April 3rd
What's the deal: Scrubs alumni Sarah Chalke returns once again to headline a series following a stint on Cougar Town (which included a memorable Scrubs mini-reunion). This time around, she plays a divorced single mother who finds herself having to move back in with her parents and deal with the inevitable issues that arise. Everybody Loves Raymond's Brad Garrett and Weeds' Elizabeth Perkins fill the role of the titular parents, with MADtv's Orlando Jones and comedian Jon Dore also part of the main cast. Claudia Lonow, who last created the series Accidentally on Purpose, is the creative force behind this one as well.
FAMILY TOOLS
When and Where: Wednesdays at 8:30 pm on ABC, starting May 1st
What's the deal: Perfect Couples and Romantically Challenged star Kyle Bornheimer finds himself tackling a family role this time as the son of a handyman who's forced to take over his father's successful small business when his father is unable to continue due to health problems in an American remake of the British series White Van Man. Bornheimer is joined by King of Queens' Leah Remini, 3rd Rock from the Sun's Danielle Nicolet, and The Closer's J.K. Simmons as the dad in question. Co-creator Adrian Poynton was a writer on the British series, while co-create Bobby Bowman has written for Raising Hope and My Name is Earl.
[wpchatai]