Garcia-Rulfo La Puente is a famous Mexican-American actor and model known by his stage name Manuel Garcia-Rulfo. Manuel was born on February 25, 1981, to parents Grace and Garcia Rulfo. His presence has graced our screens, with some of his most recognized shows being the TV series 'From Dusk to Dawn,' 'The Magnificent Seven,' and the movie 'Cake and Bless Me.'
Interesting Facts About Manuel Garcia-Rulfo
Let's look at some interesting information you need to know about Manuel Garcia-Rulfo's amazing personality.
Early Life

Garcia-Rulfo was born and raised in Guadalajara, Jalisco, Mexico. He grew up on a ranch where he enjoyed riding horses. He had his early life studies in Mexico but later traveled to study English in Vermont.
Manuel initially had no interest in filmmaking and majored in Communications at Universidad del Valle de Atemajac. However, when he decided to pursue acting, he attended the New York Film Academy to further his studies.
After completing his studies in New York, Manuel decided to return to Mexico and continue his newly found path.
Amazing Career
In an interview, Garcia-Rulfo described his first acting experience back in high school as liberating. Growing up, he was a shy kid, and acting was not on his mind but after setting foot on stage for the first time, he knew acting was all he wanted. This first film was 'La ultima y nos vamos' in Mexico. Garcia-Rulfo encountered actor Richard Schiff in Denver, who introduced him to his Hollywood agent.
Garcia-Rulfo got his first breakthrough in the U.S in 2012 with a part in the film 'Bless Me, Ultima.' From that point on, his acting career took an upward trajectory. In 2016, he was cast on the remake of 'The Magnificent Seven' and worked alongside film stars like Denzel Washington and Chris Patt.
In 2017, Garcia-Rulfo co-starred adaptation of 'Murder on the Orient Express.' Garcia-Rulfo was cast as a star in the TV series 'The Lincoln Lawyer.' He had the same role as Matthew McConaughey in a movie in 2011 derived from a novel by Michael Connelly.
"The Lincoln Lawyer" is an attorney who practices out of the back of his car in Lincoln Town and takes up both big and small cases. Garcia-Rulfo, in an interview, explained how he prepared for the role of Mickey Haller. First, he spent hours reviewing actual footage from trials gathering all the necessary cues he could adopt in his role.
Then, in preparation, Garcia-Rulfo had prior meetings with lawyers, especially defense lawyers. Explaining his role, Garcia-Rulfo says, "We find Mickey Haller at the lowest point in his life, coming from addiction and not working for many months. I don't know there's something really cool about watching the journey of a hero.
As you see Mickey Haller at the bottom point in his life and there is something really cool about watching him get up on his feet. Everybody wants to cheer the guy on. I hope the viewers are entertained by the film and get some laughs."
Manuel Garcia-Rulfo Low-Key Personal Life
As of 2022, Manuel Garcia-Rulfo is 41 years old, and his zodiac sign is Pisces.
Manuel Garcia-Rulfo keeps his personal life low-key. However, rumors suggested he was in a relationship with 'The Magnificent Seven' co-star Lee Min Jung. But, in the end, the dishes were baseless.
Another rumor was he was dating Neve Campbell, who he worked with in 'The Lincoln Lawyer,' but since 2011, Neve has been seeing JJ Field, and the rumor was also baseless. So it is safe to assume Manuel Garcia-Rulfo is currently single.
The actor's familial life is also out of the spotlight, and it does seem like Manuel Garcia-Rulfo is an only child.
Manuel Garcia-Rulfo's Extensive Screen Life
He has been on our screens since he was 24 or 25. Since then, he has been in numerous TV series and movies.
Some of the films are;
Poor Soul (2011)
Term Life (2016)
The Magnificent Seven (2016)
Mexiwood (2016)
Sicario: Day of the Soldado (2018)
Mary (2019)
6 Underground (2019)
A Man Called Otto (2022)
Murder on the Orient Express (2017)
Bless Me, Ultima (2013)
Valle de Lagrimas (206)
Some of the TV series include;
The Lincoln Lawyer (2022)
Goliath (2018)
From Dusk till Dawn (2014-2015)
Ralph Inc. (2012)
Alguien Mas (2013)
Manuel Garcia-Rulfo is a Wealthy Man
As of 2022, Wealthy Spy estimated Manuel Garcia-Rulfo's net worth was at $ 8 million.
More is expected of him, especially after his career-defining performance on the Netflix show 'The Lincoln Lawyer.' After the ten episodes, fans are hooked and waiting for more episodes on the new season in 2023.
Frequently Asked Questions about Manuel Garcia-Rulfo
Here are some common questions people ask about Manuel Garcia-Rulfo:
1. How old is Manuel Garcia-Rulfo
Born on February 25, 1981, he is 41 years old, and his zodiac sign is Pisces.
2. What is Manuel Garcia-Rulfo's height?
He is approximately six ft. 2inches tall (187cm). His height, handsome looks, and excellent acting skills make him noticeable in the film industry.
3. Is Manuel Garcia-Rulfo married?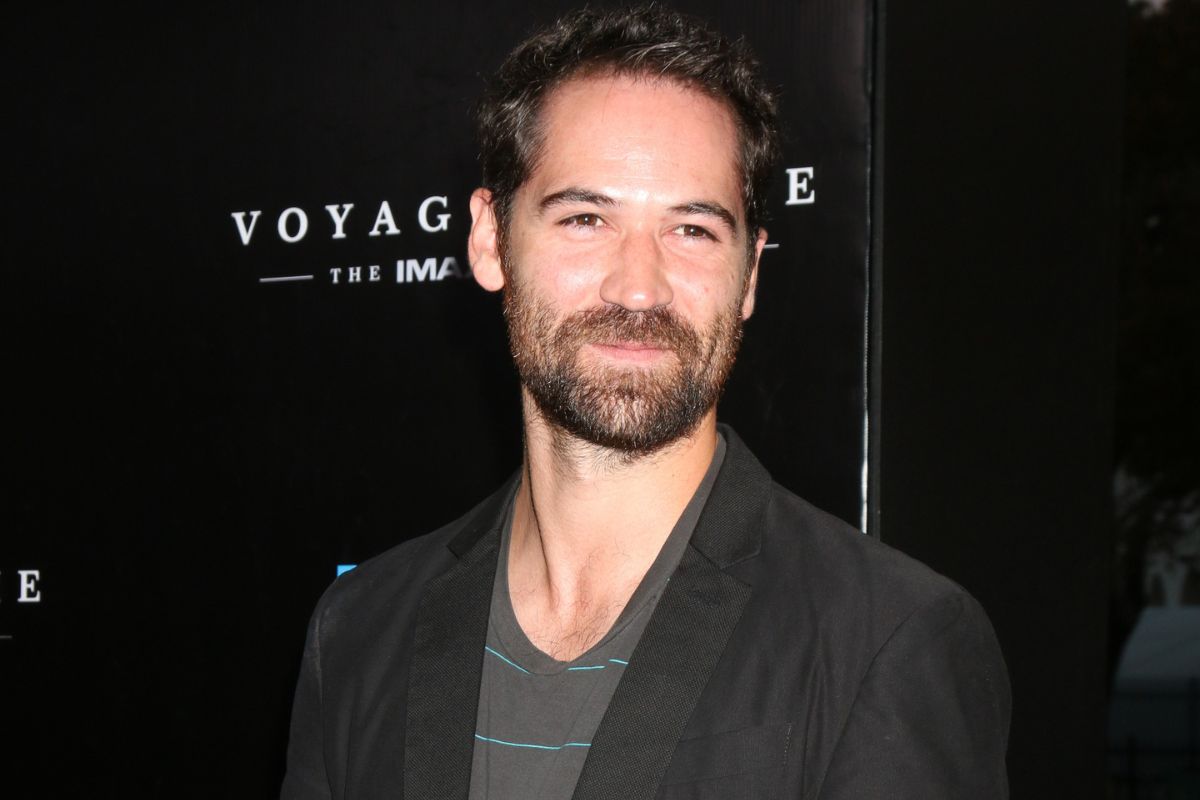 There had been a rumor about him and actress Lee Min Jung being married. However, that was untrue as the actress is married to actor Lee Byung-Hun. The fact is Manuel Garcia-Rulfo is not a married man. He could be dating behind the curtain, but we can't be sure till he shares that information with his fans.
4. Does Manuel Garcia-Rulfo have an accent?
Yes, he does have an accent. However, English is not his first language, as he was born and raised in Mexico. In fact, he admits to having panic attacks at first in public chats.
5. What are some of the famous quotes by Manuel Garcia-Rulfo?
In an interview concerning acting and directing, he said, "That's not for everyone. You really need a gift and lots of knowledge. I would love to direct someday, but also star at the same time. You need to possess a thousand minds".
"As storytellers, we have to speak up and put it out there. Sometimes it hurts. Why do they put this in? We have to. We speak up and say this is wrong".
[wpchatai]