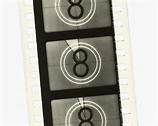 The old saying goes is that if you want to win an Academy Award then the best way is to undertake playing a disabled part or portraying a famous personality in a biopic. In some cases, actors have accomplished both themes and reached their Oscar-attaining goals (see Patty Duke in The Miracle Worker or Daniel-Day Lewis in My Left Foot for instance).
In Able to Disable: Top 10 Oscar-Winning Disability-Bound Movie Characters we will look at the top movie characters that became Academy Award-winning figures within their films. Interestingly, there have been a couple of performers that were real-life disabled individuals that convincingly embodied their fictional disabled alter egos (see Harold Russell from The Best Days of Our Lives or Marlee Matlin from Children of a Lesser God).
Anyway, this selection of Able to Disable: Top 10 Oscar-Winning Disability-Bound Movie Characters are (in alphabetical order according to film title):

1.) Petty Officer 2nd Class Homer Parrish (Harold Russell) from The Best Years of Our Lives (1946)
The unlikeliest but definite inspired choice to become an Oscar winner was non-actor Harold Russell in his best supporting Academy Award-winning role as Petty Officer 2nd Class Homer Parrish in William Wyler's military melodrama The Best Years of Our Lives. Russell was able to achieve a few milestones with his noteworthy Oscar win. Among Russell's Academy Award distinctions:
a.) The first non-actor to win an Oscar b.) The first disabled/physically handicapped individual to win an Oscar c.) The first actor to win two Oscars for the same role (copping both an acting and honorary Academy Award).
Russell was chosen to portray Homer Parrish, one of three American World War II servicemen returning to civilian life after serving duty to his country. Naturally the adjustment to settle down and normalize their existences after the war is a tough task to undergo. For Homer and his metal-hooked hand (a real-life disabling condition of Russell's) and mental uncertainty is tested when he is not sure that his woman will think of him the way he was before he shipped off to war. Hiring first-time actor Russell to assume the part of disabled war vet Homer Parrish was a gamble but worth the realistic push to feature a changed man (physically incomplete) and his uphill struggles to deal with post-war challenges beyond the battlefield.
2.) Sarah Norman (Marlee Matlin) from Children of a Lesser God (1986)
At only the tender age of 21 years old, the talented deaf performer Marlee Matlin won her best actress Oscar for playing deaf student Sarah Norman in Randa Haines's romantic melodrama Children of a Lesser God. 
Sarah finds the comfortable safety net of her deaf school as a means to block out the real world where she would have to push herself to cope with her restricted boundaries of a weary global hearing community. Essentially Sarah is playing it safe in her own familiar cocoon. Enter new speech teacher James Leeds (William Hurt). The dashing instructor is taken by the defiant deaf beauty and he pursues her romantic heart. At first Sarah is suspicious and rebuffs James's attraction and attention. Sarah simply refuses to learn how to communicate the way he teaches her and the other pupils. Of course the sparks gradually ignite as Sara and James explore their sexual and affectionate sides despite coming from two completely different worlds.
3.) Luke Martin (Jon Voight) from Coming Home (1978)
Although Jon Voight missed out on winning his best actor Oscar for Midnight Cowboy eight years earlier (he lost out to John Wayne for True Grit) the Academy felt compelled to honor him with his first best actor Oscar win for his soul-searching portrayal of paraplegic Vietnam vet Luke Martin in the absorbing military romantic drama in Hal Ashby's Coming Home.
Wheelchair-bound and a victim of a spinal chord injury from his war experience in Vietnam, Luke finds renewed hope, spirit and love with military housewife Sally Hyde (Jane Fonda) whose husband Capt. Bob Hyde (Bruce Dern) is still fighting the cause in Vietnam.
The marital affair that Sally has with Luke cements their realized loneliness, despair, disillusionment and cynicism with the disarming destruction of the Vietnam War and its detached effects on the men and women that were physical and psychological casualties of such an outraged national "police action". Both Voight and Fonda earned their Oscars for their daring, heartfelt, reflective performances.
4.) Helen Keller (Patty Duke) from The Miracle Worker (1962)
Pre-teen actress Patty Duke scored a well-deserved Oscar win for her stirring portrayal of blind and deaf Helen Keller, daughter of a privileged father in Captain Arthur Keller (Victor Jory).  Belligerent and trapped in her ominous world of darkness and delusional fits, Helen cannot communicate her fears and frustrations to her worried family as she is an isolated prisoner of her own physical restrictions. Her family cannot control her combative responses and all they can do is continue to spoil her and appease her random tempers. Just who can reach Helen and ease her explosive temper and turmoil?
Captain Keller decides to send for teacher Annie Sullivan (Oscar-winning Anne Bancroft) to work with the feisty Helen in an effort to teach her how to deal with her deafness and blindness. Of course Helen proves to be a handful for the instructor. However, Annie's brand of tough love and reciprocal raucousness towards Helen results in the Keller family's dismay about her harsh tactics toward Helen.  But Annie realizes that catering to Helen is not going to help her deal with her disabilities and face the realities that lie ahead. Thankfully, Annie Sullivan is able to reach Helen Keller and tap into the child's toxic isolation. And dutifully Oscar voters tapped the golden statuette's shoulders for the amazing efforts put forth by Duke and Bancroft as the on-screen tumultuous tandem that both found their lost voices and mutual respect.
5.) Christy Brown (Daniel Day-Lewis) from My Left Foot (1989)
Director Jim Sheridan's inspirational biopic My Left Foot chronicled the life and times of Irish artist and writer Christy Brown, a cerebral palsy-stricken man whose only true function was to utilize his left foot to demonstrate his artistry.
Daniel Day-Lewis won the first of his three best actor Oscars playing the wheelchair-bound Christy Brown whose tough hardship as a youth both physically and financially will finally spread into the gifted talents that God bestowed on him even though having a complete functional body was not one of of those "gifts". Christy would be devoted to his mother Bridget (Brenda Fricker in her Oscar-winning role) who scrounged up enough money to buy his wheelchair for his mobility. The pain, promise and passion of My Left Foot was captured so ferociously in Day-Lewis's committed and courageous performance as the remarkable Christy Brown that did not allow his disabling physicality to impact his artistic contributions to the surrounding world.
6.) Andrew Beckett (Tom Hanks) from Philadelphia (1993)
As the discriminated AIDS-stricken lawyer Andrew Beckettin director Jonathan Demme's profoundly affecting drama Philadelphia, Tom Hanks wo n his very first Oscar for best act. Powerful and poignant, Hanks's Beckett was the weakened litigator with the AIDS virus that gave the green light for his law firm to unfairly dismiss his services despite his skill as a capable attorney. Point blank Beckett was fired in the name of his dreaded disease.
With no one willing to take on his case to challenge his law firm's discriminatory firing, Beckett turns to a homophobic lawyer in Joe Miller (Denzel Washington) whose willingness to pursue Beckett's lawsuit against his former employer is matched by his self-discovery that his ignorance towards his dying client's medical condition is foolish and unfounded. Beckett puts his faith in Miller's hands within the courtroom setting as the two Davids are up against the mighty Goliath in the corporate workplace looking to paint her former employee as a deviant whose work "slacked off". In addition to Hanks's Oscar victory as the determined and deteriorating Andrew Beckett suffering the indignities of his disease is Philadelphia's uplifting tune "Streets of Philadelphia" written and sung by Bruce Springsteen on the film's moving soundtrack.
7.) Ada McGrath (Holly Hunter) from The Piano (1993)
Writer-director Jane Campion's period piece romantic drama The Piano certainly played an inviting tune for diminutive actress Holly Hunter as she walked off with the best actress Oscar for her role as Scottish single mother and mute Ada McGrath arriving on the shores of New Zealand's isle with her young daughter Flora (Anna Paquin in her Oscar-winning role) and prized piano in tow.
Ada has left her country in favor of an arranged marriage to Alisdair Stewart (Sam Neill). Unfortunately, Alisdair is indifferent and distant to both the non-communicative Ada and Flora thus making him a neglectful new husband and stepfather. When Alisdair decided to sell off her precious piano to neighbor George Baines (Harvey Keitel) this puts further strain on Ada's sketchy relationship with the stiff-minded Alisdair.
It is when Ada offers her services to teach George piano lessons that she is enthusiastic about possibly earning back her piano. However, George's naughty notions about deflowering Ada sexually as he takes advantage of her affinity for claiming back her musical property actually grows into a mutual affair behind Alisdair's back. The reality is that the opportunistic Baines has liberated Ada and made her feel like a wanted woman in their sexual trysts more than any vacant attention that Stewart has shown in her or Flora. Provocative, poetic and piercing, The Piano's Ada McGrath (and Hunter) were worthy and sensual–something that is not lost for the sake of Oscar's attentive needs.
8.) Ray Charles (Jamie Foxx) from Ray (2004)
It is so hard to believe that it has been a decade since the immortal blinded Ray Charles passed away in 2004 while leaving behind a musical legacy that will continue to be enjoyed by generations to come. It also has been a decade since actor/singer/comedian Jamie Foxx played the legendary music artist en route to winning an Oscar for best actor in Taylor Hackford's biopic Ray.
Ray Charles Robinson did it all…produced, sang, composed and wrote music. Brother Ray dabbled in all sorts of musical genres: rhythm and blues, jazz, soul, pop, country…whatever struck the mood for "The Genius". Foxx's uncanny likeness and on-the-spot mannerisms definitely echoed the spirit and energetic showmanship of Ray Charles. Granted that Ray Charles had his share of demons with substance abuse, women, the music industry and a scarred childhood. Nevertheless, the blindness did not halt the ambition of the musical man that would shape a movement in American music landscape. Foxx's Oscar-winning turn as the one and only Ray Charles not only had "Georgia on his mind" but only the Academy Award in his creative pocket.
9.) Lt. Colonel Frank Slade (Al Pacino) in Scent of a Woman (1992)
One can run down the filmography of the great stage and film actor Al Pacino and wonder why he was Oscar-less until his Academy Award-winning breakthrough as blinded U.S. Army Lt. Colonel Frank Slade in director Martin Brest's Scent of a Woman ? It had been seven Oscar nominations before Pacino became an Academy Award winner and made the film industry rest easily as one of this generation's greatest thespians finally getting his due for the consistency of his impeccable screen work throughout his exceptional movie career (okay, let's overlook Revolution and Author! Author!).
Pacino's Colonel Slade was charming, irascible, impish, infuriating and unpredictable but his paid prep school "babysitter" in Charlie Simms (Chris O'Donnell) would endure the colorful mission in playing to get along with a difficult sightless man set in his ways and views of life. Pacino's Scent was blinded by brilliance.
10.) Eve White/Eve Black/Jane (Joanne Woodward) from The Three Faces of Eve (1957)
Writer-director Nunnally Johnson's The Three Faces of Eve was a shocking and ambitious account of a woman (Oscar winner Joanne Woodward) suffering from the mental condition known as Multiple Personality Disorder. Real-life psychiatrists were consultants whose instrumental input and authority of MPD gave disturbing authenticity to Woodward's compelling performance that led her to the pathway of the golden statuette.
The three "faces" involved in Woodward's on-screen psyche-sensitive siren were the perplexing personas of Eve White, Eve Black and Jane. Dr. Curtis Luther (Lee J. Cobb) looks to resolve the three varied facets of his pretty patient's revolving identities as Eve White is the meek and reserved mother and wife to Eve Black's suggestive and wicked-minded woman, The third face–Jane–seems sensible and logically sound in comparison to the two Eves. Woodward received her single best actress Oscar for the price of three separate complex and calculating performances from a broken woman torn apart from her unstable mental facilities.
HONORABLE MENTION:
Forrest Gump (Tom Hanks) from Forrest Gump (1994)
Raymond Babbitt (Dustin Hoffman) from Rain Man (1988)
–Frank Ochieng