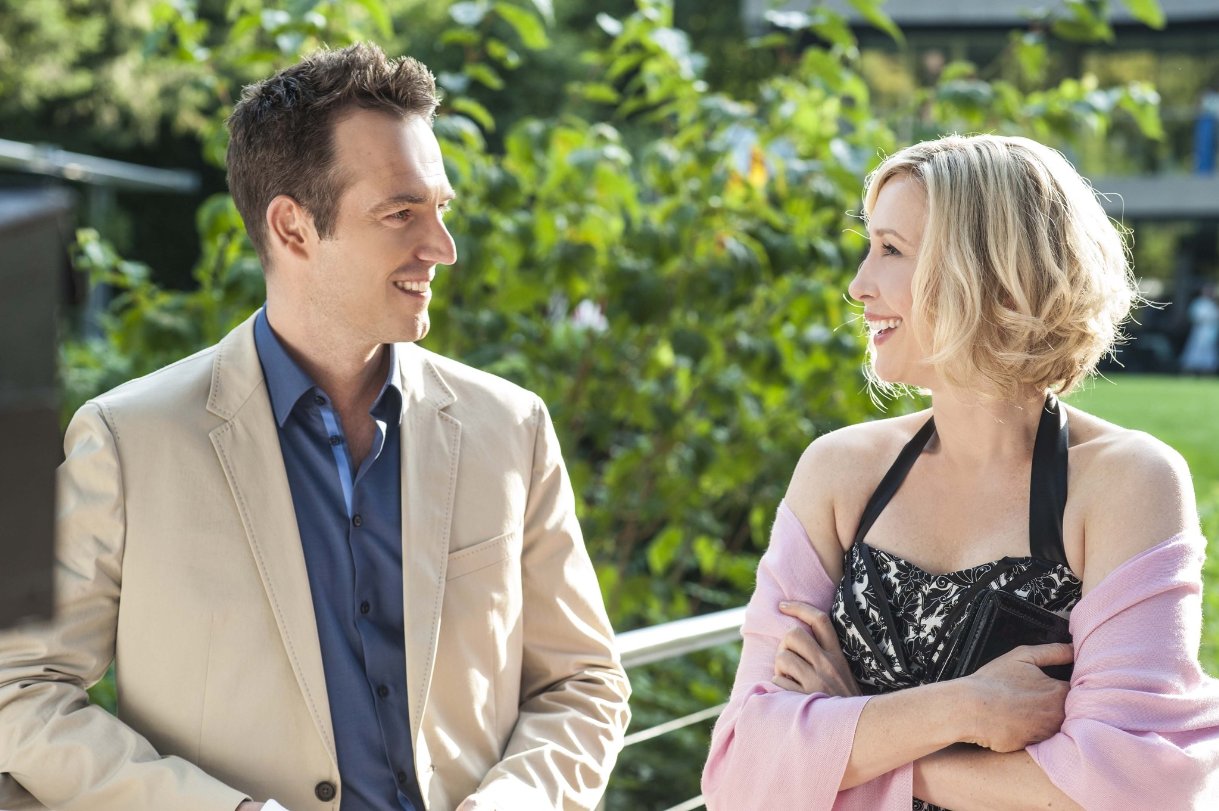 Bates Motel, Season 2: Episode 3 – "Caleb"
Written by Alexandra Cunningham
Directed by Lodge Kerrigan
Airs Monday nights at 9 on A&E
In last week's episode of Bates Motel, we were left with the kind of laugh-out-loud, ridiculous cliffhanger that makes this series fun to make fun of sometimes (for a different cliffhanger from another serial killer show that airs on Monday nights and isn't fun in any way, see the most recent installment of The Following..or, y'know, don't, because why would you?). Caleb, Norma's brother, is heading for White Pine Bay. The "Previously On" segment of "Caleb" reminds us that Norma told Norman about the repeated rapes she endured at the hands of her brother in their adolescence, which is a frustrating reminder of some of the poor decisions Bates Motel makes in its storytelling. Fortunately, though, Caleb's presence in the episode is unexpectedly intriguing and creates interesting dynamics for the other Bates characters.
The most engaging of these dynamics is how Dylan almost immediately warms up to Caleb after an introduction infused with skepticism. Dylan, the son who is so stubborn about calling Norma by her first name, is a lost character in a series full of lost characters. But examining him psychologically makes it easier to see why he is the way he is than it is for, say, Norman. Dylan gravitates towards Caleb as someone who appears to be recognizably human and not like the crazy people he thinks populate his family. Of course, as we'll later explore, that gravitation is a product of being Caleb's son, but seeing Dylan just sit and talk with Caleb in the bar and invest his money into the business Caleb is pitching is kind of touching in a way that's different from the more murky relationships that get passed off as genuine in Bates Motel.
The other interesting part of "Caleb" is Norma's incorporation into the wider world of White Pine Bay. Having spent most of her time at the Bates Motel or else weirding out the citizens by being awkward or trying to commandeer town meeting-like gatherings for her own purposes, she finally gets an in–one of the women impressed by her singing performance last week and who ditches the production because of nepotism behind the scenes. At first, it seems like Norma is going to completely bomb in a newer social setting, but she's able to crack a quick joke that lands well. The fish-out-of-water feeling is still there, of course, and Norma has to walk down to the pier to get some air (…even though..she was already outside…!?), but it's more like a recovery from a successful event than a need to run away in anxiety. The result is a conversation with a potential love interest who appears to be a normal person. But, I'm sure we'll find out what all the skeletons in his closet look like soon enough.
What work less well in "Caleb" are all things Norman-related, which is a shame and continues the season two trend of not exploring his character all that effectively. At a beach memorial for Bradley thrown by Emma, all the youths use the day as an excuse to party. Emma goes into somewhat of spiral, eventually admitting that she still hates Bradley in death, which is neither here nor there, because why should we have some kind of reaction to this? And Norman gets caught up in an uncomfortable episode in which the girl he's interested in starts making out with a young homosexual man who grabs Norman's thigh–after, the girl tells Norman that he's somewhat at fault for unintentionally giving off gay vibes by being such a strange and sheltered individual. It's hard to trace what any of this means for Norman. Is he still so perturbed by what's happened with Bradley that he can't register his social awkwardness and how other people perceive him? Does he expect to replace that Bradley-sized hole with this new tech. girl? Does he fully lose control there at the end when attacking Dylan or is that just his protective instinct kicking in? What is Norman's purpose in this series right now? The writers seem to be finding new situations or at least interesting ones for Norma, whose status quo is being challenged both by the present and her troubled past. Norman, however, appears to simply be hanging around and interacting with people without clearly defined motives or even thoughts. How Caleb factors into the rest of the season might affect that and color his feelings toward his mother differently, but until something happens with Norman, this is very much the Vera Farmiga Show–which is fine, to some degree, and is probably enough for many viewers.
On a side note, I'll be taking over Bates Motel reviews for the next few weeks until Rick, our general editor, returns to them and brings his thoughts on the season. Also, be sure to check out Randy's first two reviews if you haven't already.
– Sean Colletti
Chat Box - Go ahead, make my day and ask me questions about movies and TV shows...