Quite a bit of sex, conceptual art and some stylized Bollywood flavour!
Four days into the festival I have yet to be swept off my feet by a film in competition. While Paolo and Vittorio Taviani's Cesare deve morire (Caesar Must Die) is a consistently strong standing film, yet it stays a little too close to the Shakespearean script and in that way sometimes drifts off to the theatrical side a dose too much. During the period of six months the brothers Vittorio accompanied the rehearsals for Shakespeare's Caesar at maximum-security prison Rebibbia. Without revealing much detail to the back-stories of the inmates the film intertwines play, rehearsal and prison reality and things start to blend. Most impressing was the use of the architecture and space of the prison itself, composing very visual metaphors mainly shot in black and white, with very careful use of color.
–
Definitely less aesthetically impressive was Christian Petzold's Barbara. The story sums up as follows: the doctor Barbara (Nina Hoss) is transferred to a small town hospital in the former GDR, after having applied for permission to leave the country in order to unite with her love in Western Germany. In the process of preparing for her escape to the West, she starts to develop feelings for her colleague Andre (Ronald Zehrfeld), who is of course somehow involved with the Stasi. Perhaps bias is cropping up here, but I am growing a little tired of so much development leading to such a meagre payoff.
Next up was Matthew Akers and Jeff Dupre's documentary Marina Abramovic The Artist is Present. The film focuses on the MoMA exhibition of one of the most influential performance artists: Marina Abramovic. While the film itself isn't notable for a certain kind of outstanding structural aspect it manages to transfer the some of the energy the artist brings in person. (It was almost eerie when she entered the room, and while that felt a little too cultish for me, it was still very impressive.)
–
A little more energy could have done For Ellen some good; at least, that's what you think in the beginning. After settling into So Yong Kim's rhythm of storytelling, however, you realize that sometimes painfully slow developments are what this film lives off. Just about to finalize the divorce Paul Dano as struggling musician Joby attempts to maintain partial custody of his daughter Ellen (Shaylena Mandigo). Dano delivers a stunning performance and while for some this film might be stretching it too far I thought it to have some element of pure sad beauty to it. (Worth mentioning in a supporting act is Jon Heder, known to many as Napoleon Dynamite, playing Joby's lawyer and mommy's favorite.)
–
Malgolska Szumowska's Elles, on the other hand, has a bit of readymade framework, but offers challenging character relationships. The film stars Juliette Binoche, Anaïs Demoustier and Joanna Kulig, and takes on the subject of student prostitutes in Paris. Juliette Binoche plays an Elle journalist; while conducting research for an article she dips into questions of power, sexuality, money, love and freedom. While the episodes that flashback the girls' experiences are a bit too condensed, what's brilliant in this film is how the relationship between Binoche and the girls develop, balancing between distance, intimacy, sex and one's own desires, chains and involvements in the story.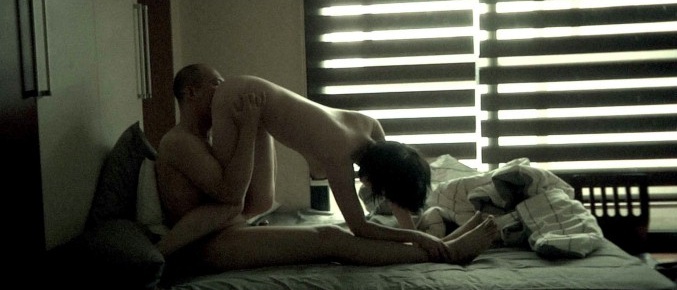 From Seoul to Varanasi by Jeon Kyu-hwan convinces narratively with puzzle pieces. Non-chronologically, repetitive and in fragments, that's how Jeon Kye-hwan develops his storyline of two affairs, a terroristic act and love in two overwhelmingly big cities. Partly leaving too much necessary character background in the dark cause some too loose ends, he nonetheless builds up an interesting and engaging narrative.

On the other hand, Farhan Akhtar's Don- The King is Back features very few loose ends (sometimes hitting it too close), while squarely worshipping the one and only Shah Rukh Khan. If highly stylized, self-referential Bollywood action-dance-movie crossovers happen to not be your guilty pleasure stay far away, because that is exactly what you get with this one; pure in form and style. And while sometimes the film hits far left from the thin line it's walking, ultimately mastermind criminal Don gets away with this one, after all: "It is not only difficult to catch Don, but impossible."
Merle Fischer 
Visit the official website for the Berlinale Film Festival