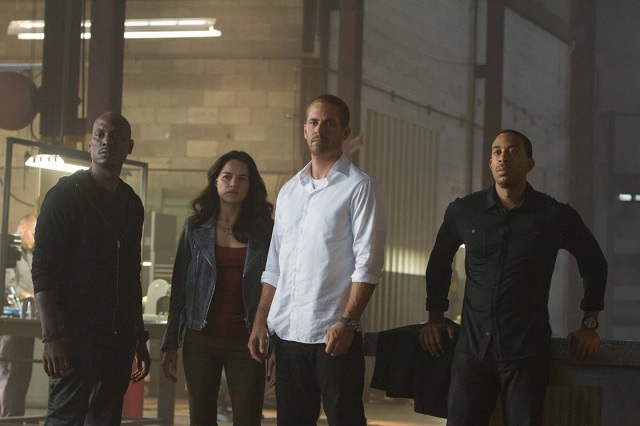 Box Office Sabermetrics is a weekly column that will attempt to apply the statistical analysis Sabermetrics, used in Baseball, to the box office results each weekend.
Universal Studios is having a great year. In fact they're having a year where they are having the biggest box office returns this year by a long shot – $2.1 billion domestically and counting, a full $700 million past the 2nd placers in Buena Vista – and it's probably the most interesting thing that a large Hollywood studio has done in a long time.
You're probably wondering at this point, why should I be interested in the fact that a large Hollywood studio made a bunch of money? The fact that they made a bunch of money isn't the interesting thing, its how they made it that is.
The biggest genre of film in Hollywood right now is the comic book film. Every studio is doing whatever they can to churn as many of them out each year for an audience that is seemingly always there to say, "Thank you sir, may I have another?" The comic book film is an industry unto itself that has made the film industry work for it, rather than the other way around. Having a comic book film franchise is the top priority of every studio, and its what brings in the big bucks, unless you're Universal. Universal Studios managed to become the top-grossing studio of the year without a single comic book film. How did they do this? They essentially Moneyball'd 2015.
Disclosure: All numbers being analyzed are from the results through August 30th.
From the title of this column, it should come as no surprise that I consider Bennett Miller's Moneyball to be one of the best films this decade – the book is great too! There's a point in the film where General Manager Billy Beane is faced with a dilemma; he's just lost Jason Giambi and Johnny Damon, and he can't just go out and buy another one of them. The Oakland A's didn't have that kind of money. What he and Peter Brand attempt to due is recreate them in the aggregate. Rather than try to find one player with a .477 OBP, a .324 or a .291 OBP, they find 3 players that can have an average OBP of .364, which is the average OBP of the three biggest offensive players that they have.
That's essentially what Universal did here in 2015. They didn't have a superhero film like all the other cool kids did, so they made up the aggregate. Sure, some of these films like Furious 7, Minions and Jurassic World were always going to make insane amounts of money no matter what, and those films take up the biggest piece of the money pie, but their success still stands as a middle finger to the status quo simply because they aren't the types of films that every other studio is making their top priority.
Even Fantastic Four, the closest thing to a bomb out of the three comic book films in 2015, has made $146 million worldwide so far, which is still more money than Trainwreck has made worldwide (the 7th highest grossing Universal film this year). Basically, even the lowest grossing superhero film is still making enough money to fund several films like Trainwreck. Even though Universal had big bombs like Blackhat ($17 million worldwide against a $70 million budget) and Seventh Son (only a bomb domestically – $17 million domestic against a $95 million budget, but a $110 million return worldwide, not a win, but…), they made so much more money elsewhere that it didn't even matter in the long run.
If you take all the Marvel Cinematic Universe films together, looked at their budgets and their domestic profit (domestic gross minus budget), you would get an average budget of $174.16 million and an average domestic profit of $123.88 million.
In baseball there is a statistic called WAR (Wins Above Replacement) that adds together all the defensive and offensive statistics of a position player and matches that number against the same number of every other player at that position. In this case, from the equation we just used to determine the average domestic profit, Marvel's WAR is going to be $123.88 million. That's our magic number here, our aggregate. Now if we run that same experiment with the comic book films released this year (Avengers: Age of Ultron, Ant-Man and Fantastic Four), we get an average budget of $166.66 million and we get a WAR of $57.78 million. That's our other magic number to compare Universal's results with.
Now we're going to run the same experiment with Universal's track record. It should be noted here that they are seeing profits this year from two releases from last year (Unbroken and Dumb and Dumber To). So, in the interest of keeping it strictly with this year's releases, we're not going to count any profits seen from those two films. With an average budget of $65.33 million a film, they end up with a WAR of $107.8. That's not far from Marvel's total WAR spanning seven years at this point. Universal's WAR is giving theirs a run for their money (literally) in just one year that isn't even over yet. And Universal's WAR is close to double that of comic book films in 2015. What's more impressive is that they are spending $100 million less per film than Marvel has, and the same amount less than 2015's comic book films.
While Universal's budgets are significantly smaller than the average Marvel film, or any comic book film, that's only part of how this success came to be. Rather than put all their eggs in one fanboy basket, they spread it out focusing on specific target audiences all across the spectrum. They proved that all types of audiences would show up to the theater, not just the geek. They diversified. You have a multi-cultural cast of Furious 7 leading the way, two female-led comedies, and a film centered on one of the most influential hip-hop groups. They spread the love across multiple genres, from horror, thriller, comedy, biopic, animation and action. They made up the aggregate of the superhero film by buying low and selling high. Right now Billy Beane is probably considering getting into the film industry.
A part of me gets excited that maybe, just maybe, comic book films might just be in their economical decline finally, but to be honest we're still looking at a data pool too small to justify that. What this data does show us is that there is a life outside of super heroes and capes for those brave enough to try.
[wpchatai]