Brendan Taylor is one of the stars of the hit Netflix series, Firefly Lane, and is enjoying his status as a fan favorite. He enjoys working with his co-stars, including Sarah Chalke, Katherine Heigl, and Yael Yurman, and has embraced the role of Mutt, who falls in love with Chalke's character. He enjoys playing jokes with his co-workers and making everyone around him laugh.
Here are 25 things you didn't know about actor Brendan Taylor of Firefly Lane.
He is Canadian
Brendan Taylor was born in North Vancouver, British Columbia, Canada, and he grew up in North Shore, which is known for its gorgeous parks and trees. His birthday is on May 6.
He is Bilingual
Like many people in Canada, Brendan Taylor can speak, read, and write both French and English. This has helped me in many ways throughout his life, including during the years he spent attending college and in his acting roles. He is a quick learner and can become laser-focused on the lines he needs to learn for every role he takes on in a variety of movies, television series, and even a short film or two over the years that he has spent in Hollywood, Los Angeles, and New York.
Following in His Mom's Footsteps
Brendan's mom and one of his uncles were in showbiz and his mom encouraged him to take acting classes and to begin designing sets and working on the sets of movies and television shows.
He is a Storyteller
He has had a love for storytelling and acting since he was young and played X-Men with his friends. He met Kate Twa in 2008 and that is how he really began his acting career. She is the co-founder of Lyric Acting School and now co-founder of Railtown Actors Studio.
His First Job
Brendan Taylor's first real job was working for College Pro Painting. He has said it was a dirty and every exhausting job but he learned a lot of skills through hands-on experience, along with managerial experience, that has helped him throughout his career.
College Days
He took acting classes in high school and college. He attended the University of British Columbia (UBC) and received his Bachelor of Arts degree.
He Dressed the Sets
He worked as a set dresser and assisted the producers of several television series and movies for several years before he began focusing more on his acting career. He is also a writer and has worked on many sets as the Lead Dresser.
His First Set Job
His first job was doing set dressing was when he was hired to work in the set decoration department on the 2005 movie, The Wicker Man that starred Nicholas Cage. Since then, he has worked on a variety of features, series, TV movies, TV Shows, and short films that were filmed in Vancouver.
Producer of Plays
Along with his friend, director Anthony Shim, and several other friends, he formed the Blind Pig Theatre in 2010. He and his friends self-produced a total of seven plays together.
He is Tall, Dark, Handsome, and Single
Brendan Taylor is very tight-lipped when it comes to his private life, but from everything we do know, it appears that the sexy heartthrob is still single, has never been married, and does not have any children. He is tall, coming in at 6 feet, three inches tall.
His Favorite Quote
Taylor's favorite quote is, "Don't cry because it is over, smile because it happened."
Hallmark Movie Roles
He starred in the romantic comedy, Love, Once and Always, on the Hallmark Channel in 2018. The movie is a fun and playful love story that centers around characters named Duncan and Lucy. It shows how love can be scary at times, life is very short, and if you take great risks, rewards will come eventually. He starred in the movie with actors Amanda Schull and Peter Porte.
Brendan Taylor played the role of Randall who is an old friend of the pair. He helps to two make their way to each other for a happily-ever-after ending that Hallmark Movies are known for by so many viewers. His first role in a Hallmark Movie was when he garnered a role in the movie, "A Heavenly Christmas," with Eric McCormack and Kristin Davis whom he touts were fun and great to work with during the filming of the movie.
He once landed a role on the show, The Bates Motel, which focuses on the famous serial killer, Norman Bates. He has enjoyed every single role he has landed and hopes for many more in his future during what he hopes will be a lifelong acting career. He has even had roles in several commercials.
A Laughing Matter
He loves to laugh and poke fun at his co-workers on all the projects he works with, including the main characters.
Favorite Movies
His favorite movie is Spaceballs because it coincides with his sense of humor. He also enjoys The Simpsons and is happy his parents let him watch television shows and movies that were inappropriate for this age while growing up.
Stream It
He is very happy to have landed the role of Mutt on Netflix's FireFly Lane that has become a pop culture favorite. It is a major role for him. It is a featured series on Netflix, with a streaming service like Hulu and several others.
All of the cast members, as well as the millions of fans who love and enjoy watching Firefly Lane, have their fingers and toes crossed that the series will be picked up for a second season. Brendan Taylor is not sure if his character will be part of the second season, though, if there is one.
Taylor's Character
On Firefly Lane, Taylor portrays Mutt who is a TV news cameraman in the 1980s. His love interest is his coworker, Kate Mularkey, who is played by Sarah Chalke.
Firefly Lane
The series is based on the novel by Kristin Hannah by the same name. Brendan Taylor landed the recurring role in the series for its first season as Mutt, a loveable cameraman in the 1980s who falls for his co-worker Kate Mularkey, played by actress Sarah Chalke, who once starred in the hit comedy show, Roseanne. Not only is Taylor's character sweet, but he is also a geek and underdog who has a huge heart and many hidden layers.
The Series
The series, much like the novel, follows the story of two best friends, Chalke's character and Tully Hart, played by Katherine Heigl. The executive producer of the series is Maggie Friedman who is also the showrunner for the series.
Taylor Enjoys his Character
Taylor's character Mutt is the underdog in the storyline of this hit Netflix series, Firefly Lane. His character is funny, sweet, and a little geeky but he has a wonderful outlook on life and is a much deeper person than meets the eye at first.
Love on Harbor Island
Taylor played the role of Angus in the movie, Love on Harbor Island, in 2020. It is about an interior designer named Lily who returns home to help her aunt run her marina-side bed and breakfast. She meets a fellow named Marcus then realizes home is really where her heart is.
Fellow Canadian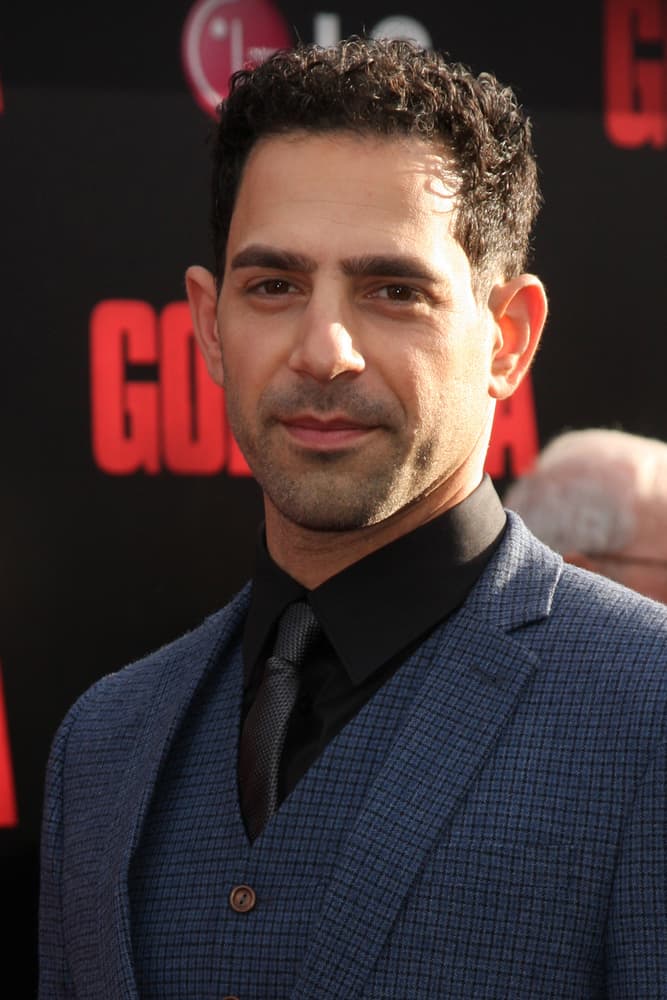 Brendan Taylor and several of his cast members on Firefly Lane hail from Canada, including Patrick Sabongui, who plays the role of Chad Wiley, a former journalist who works as a college professor and has a forbidden relationship with Tully since she is one of his students at the time of the affair.
Canadian yet American too
While Brendan Taylor grew up in Canada and is still a legal resident of Canada, he is considered by many to be an American actor.
He Loves his Fans
He loves to interact with his fans on various social media platforms, including Youtube, Twitter, and Facebook.
Pre-Firefly Lane
Prior to being cast in Firefly Lane, Taylor had recurring roles on several other series, including Supernatural as Officer Doug Stover, The Magicians, and Fargo.
Taylor has a Rep
Taylor is represented by the talent management company, Premiere Talent Management. He is actively seeking other roles besides the role he plays on Firefly Lane, as all actors do since they are always looking for work and the next big project to put them on the map or keep them on it. The fan base that he was gained over the years is very important to him, not only for his career and livelihood but for the people he adores too.
One Liner
His first gig was super easy since he only had to learn one line. He was doing set décor on the show and impressed the showrunner who found out he was taking acting classes. The person gave him a one-line role without even an audition during preparations for the season finale of the drama and comedy mix, Fairly Legal on NBC.
Latest Projects
His latest projects include, 'A Whirlwind Wedding' and 'Under A Lover's Moon' that will be out later this year. They are both television features and he touts them as being good wholesome entertainment.