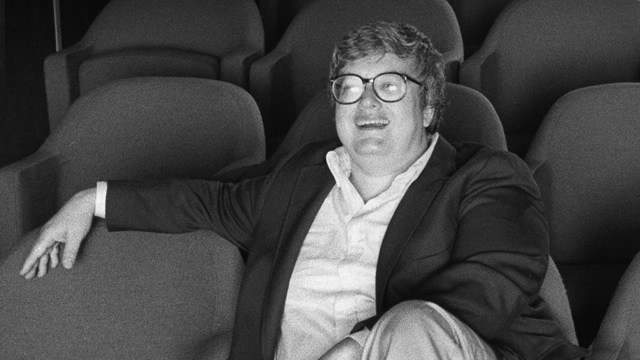 A look at the masthead of the new RogerEbert.com is just one sign that the film world is still celebrating the life of the late film critic Roger Ebert, who died over a year ago this April.
This Wednesday marks his 72nd birthday, and Chaz Ebert is commemorating the occasion with a Google+ Hangout Event moderated by RogerEbert.com Editor-in-Chief Matt Zoller Seitz.
The panel discussion on movies and Ebert will stream live from Los Angeles starting at 2 pm ET. You can join the chat discussion and RSVP for the event here.
Ebert's birthday also comes at the height of anticipation for Life Itself, the biopic documentary based on his life and loosely on Ebert's autobiography of the same name, and those who join the discussion will also get a chance to win tickets to the premieres of the documentary in either Chicago, New York or Los Angeles.
Directed by fellow Chicagoan Steve James (Hoop Dreams, The Interrupters) and produced by Martin Scorsese, Life Itself follows Ebert from his childhood in Urbana, Ill. and through the last days of his life.
James isn't shy about depicting Ebert at his worst, both in his health during his struggle with cancer and in his personality as a competitive type. It follows through with the details of his life and his rise to stardom on Siskel & Ebert but it also devotes time to discussions on the art of criticism with appearances by New York Times critic A.O. Scott and Time Magazine critic Richard Corliss.
The film premiered at Sundance and was screened for Indiegogo supporters, but now it's set to open in limited theatrical release July 4. Watch the trailer:
[wpchatai]