Cinema is a kind of uber-art form that's made up of a multitude of other forms of art including writing, directing, acting, drawing, design, photography and fashion. As such, film is, as all cinema aficionados know, a highly collaborative venture.
One of the most consistently fascinating collaborations in cinema is that of the director and actor.
This article will examine some of the great director & actor teams. It's important to note that this piece is not intended as a film history survey detailing all the generally revered collaborations.
There is a wealth of information and study available on such duos as John Ford & John Wayne, Howard Hawks & John Wayne, Elia Kazan & Marlon Brando, Akira Kurosawa & Toshiro Mifune, Alfred Hitchcock & James Stewart, Ingmar Bergman & Max Von Sydow, Federico Fellini & Giulietta Masina/Marcello Mastroianni, Billy Wilder & Jack Lemmon, Francis Ford Coppola & Al Pacino, Woody Allen & Diane Keaton, Martin Scorsese & Robert DeNiro and other well-known cinematic combinations.
This article seeks to highlight very memorable duos no less worthy of attention that are typically edged out of the conversation by better known or more generally critically acclaimed pairings.
The criteria for this article is as follows: The director & actor team must have worked together at least 3 times with the actor in a major role in each feature film, resulting in a minimum of 2 must-see films.
Directors starring in their own films such as Cornel Wilde and Jackie Chan were excluded.
There are several sections after the main body of the article for further exploration. All parts of this article are organized chronologically by the release year of the director & actor team's first film together.
Anthony Mann & James Stewart
Must-see Collaborations: Winchester '73 (1950), Bend of the River (1952), The Man from Laramie (1955).
Other Collaborations: The Naked Spur (1953), Thunder Bay (1953), The Glenn Miller Story (1954), The Far Country (1954), Strategic Air Command (1955).
The versatile director Mann, previously best known for his lean and mean film noir pictures such as Desperate (1947), T-Men (1947), Raw Deal (1948) and Border Incident (1949) among others, made an unforgettable string of Westerns with actor James Stewart that is credited with ushering in an era of that genre that featured a stronger focus on the psychological aspects of its characters.
Mann and Stewart worked together in several genres, but it is the Westerns that are the true classics of this team-up, especially Winchester '73, their masterpiece Bend of the River and the Shakespeare-influenced The Man from Laramie which reunites Stewart with his Bend of the River co-star Arthur Kennedy.
The intense side of Stewart's acting talent was never more perfectly utilized than in his Western films with Mann, far more so than in his more celebrated pairings with Alfred Hitchcock.
Robert Aldrich & Burt Lancaster
Must-see Collaborations: Ulzana's Raid (1972), Twilight's Last Gleaming (1977).
Other Collaborations: Apache (1954), Vera Cruz (1954).
Aldrich, a director best known for the film noir classic Kiss Me Deadly (1955), What Ever Happened to Baby Jane? (1962), The Dirty Dozen (1967) and The Longest Yard (1974), made two underrated classics with actor Burt Lancaster.
The first is the dark, too-often overlooked Western Ulzana's Raid with Lancaster-in one of his best and most overlooked performances-as a veteran scout leading a unit of soldiers into a showdown with a marauding band of renegade Apaches.
The second is the 1970's suspense thriller Twilight's Last Gleaming in which Lancaster memorably plays a U.S. Army General who takes over a missile silo in order to blackmail the President of the United States into making secrets about the Vietnam War public.
Twilight's Last Gleaming, based on the Walter Wager novel Viper Three, was a direct influence on the 1996 Michael Bay film The Rock and, though it seldom is, deserves to be on any list of classic 1970's suspense thrillers along with The Parallax View (Alan J. Pakula, 1974), Marathon Man (1976) and Black Sunday (John Frankenheimer, 1977) among others.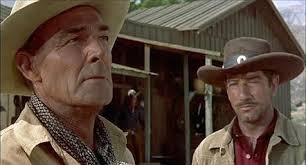 Budd Boetticher & Randolph Scott
Must-See Collaborations: Seven Men from Now (1956), The Tall T (1957).
Other Collaborations: Decision at Sundown (1957), Buchanan Rides Alone (1958), Ride Lonesome (1959), Westbound (1959), Comanche Station (1960).
In his Westerns with actor Scott, director Boetticher certainly made the most of his limited budgets and locations. In the majority of their films together, Boetticher skillfully offset his lead Scott's rugged but rather bland screen presence by casting him opposite excellent, charismatic actors like Pernell Roberts in Ride Lonesome and Claude Akins in Comanche Station.
In the case of their two best team-ups Seven Men from Now and The Tall T, Boetticher cast Lee Marvin and Richard Boone as the respective villains, both of whom turn in memorable, highly accomplished performances.
Credit must also go to the tight and solid screenplays for these two classics written by Burt Kennedy (with a Tall T story assist from Elmore Leonard) who went on to direct a number of films including The Train Robbers with John Wayne (1973) and the Jim Thompson adaptation The Killer Inside Me with Stacy Keach (1976).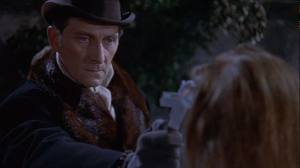 Terence Fisher & Peter Cushing
Must-see Collaborations: The Curse of Frankenstein (1957), Horror of Dracula (1958), The Brides of Dracula (1960), Frankenstein Must Be Destroyed (1969).
Other Collaborations: The Revenge of Frankenstein (1958), The Hound of the Baskervilles (1959), The Mummy (1959), Sword of Sherwood Forest (1960), The Gorgon (1964), Frankenstein Created Woman (1967), Island of Terror (1966), Island of the Burning Damned (1967), Frankenstein and the Monster from Hell (1973).
After the Universal Studios horror cycle had faded in the 1940's and turned to more science fiction-based horror in the 1950's, Britain's Hammer Films created their own chapter in horror film history with a series of movies based on the classic characters created by novelists Bram Stoker and Mary Shelley.
Central to the success of a number of Hammer's films was the partnership between director Fisher and actor Cushing. Under Fisher's solid direction, Cushing created one of the great interpretations of both Victor Frankenstein and Dr. Van Helsing.
Cushing was frequently cast opposite the intense and physically imposing Christopher Lee, creating a much beloved horror genre acting duo.
As listed above, must-sees of Fisher & Cushing start with Curse of Frankenstein and Horror of Dracula, the first films in each series. The sadly Christopher Lee-less Brides of Dracula is held up by Cushing's excellent Van Helsing performance and a still effective action-packed climax. Frankenstein Must Be Destroyed, aside from bearing one of the all-time great horror film titles, remains an underrated entry in Hammer's horror cycle.
Claude Chabrol & Stephane Audran
Must-See Collaborations: The Unfaithful Wife (aka La Femme Infidele, 1969), Le Boucher (1970), The Breach (aka La Rupture, 1970).
Other Collaborations: Les Cousins (1959), Good Time Girls (1960), Wise Guys (1961), The Third Lover (1962), Bluebeard (1963), Six in Paris (1965), Blue Panther (1965), Line of Demarcation (1966), The Champagne Murders (1967), Les Biches (1968), Just Before Nightfall (1971), Wedding in Blood (1973), The Twist (1976), Blood Relatives (1978), Violette (1978), The Blood of Others (1984), Poulet au Vinaigre (1985), Quiet Days in Clichy (1990), Betty (1992).
Some director & actor collaborations such as Anthony Mann & James Stewart and Terence Fisher & Peter Cushing create great films right out of the gate while others take longer to reach their creative apex. The latter is the case with the former husband and wife team of director Chabrol and actress Audran.
After a number of films together, the duo combined to make three suspense thriller classics-The Unfaithful Wife (aka La Femme Infidele), Le Boucher and The Breach (aka La Rupture)-during the late 1960's-mid-1970's period that is considered the high-point of Chabrol's career.
Sometimes called "the French Hitchcock", Chabrol employed his own unique style-criticized by some film writers for being too cold and distant-to create cinematic worlds where sudden, shocking violence lies just below the surface of his primarily middle-class characters.
The Unfaithful Wife was remade as Unfaithful in 2002 by director Adrian Lyne who jettisoned Chabrol's trademark subdued approach in order to emphasize the sexual angle of the story.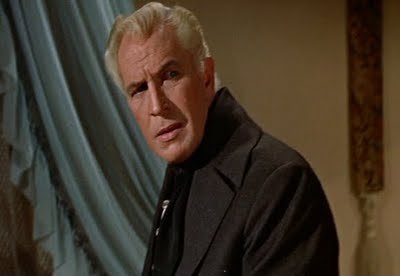 Roger Corman & Vincent Price
Must-See Collaborations: The Fall of the House of Usher (1960), The Pit & the Pendulum (1961), The Raven (1963).
Other Collaborations: Tales of Terror (1962), Tower of London (1962), The Haunted Palace (1963), Masque of the Red Death (1964), The Tomb of Ligeia (1964).
Taking his cue from the Hammer Films playbook and to this day still hesitant to admit it, director Corman began his foray into color filmmaking with a successful series of films based on the works of Edgar Allan Poe.
Corman created several horror film classics that were anchored by memorable lead performances from charismatic veteran Hollywood actor Price.
While many name Masque of the Red Death and The Tomb of Ligeia as their favorites or the most accomplished entries in the series, the must-sees of this partnership are The Fall of the House of Usher, The Pit & the Pendulum and the much more lighthearted and underrated horror fantasy The Raven.
While directors and actors are typically given the lion's share of credit for a great film, narrative cinema starts with the screenplay and it should be noted that the scripts for The Fall…, The Pit… and The Raven were all penned by the recently passed Richard Matheson, the legendary novelist, short story writer, screenwriter and television writer.
Blake Edwards & Peter Sellers
Must-See Collaborations: The Return of the Pink Panther (1975), The Pink Panther Strikes Again (1976).
Other Collaborations: The Pink Panther (1963), A Shot in the Dark (1964), The Party (1968), Revenge of the Pink Panther (1978).
The Edwards/Sellers Pink Panther series began in the 1960's but didn't hit its stride until 1975's Return of the Pink Panther and 1976's The Pink Panther Strikes Again, highlighted by Peter Sellers' classic comic performances as the bumbling Inspector Clouseau. Herbert Lom's excellent acting as Chief Inspector Dreyfus should also be noted as the veteran character actor provides a perfect counterpoint to Sellers' performances.
To put director Edwards' and Sellers' achievements in sharper focus, compare Return… and …Strikes Again to the following vastly inferior films: the Bud Yorkin/Alan Arkin Inspector Clouseau (1968), the three wretched cash-grab Pink Panther films Edwards made after Sellers' death in 1980 and the Steve Martin Pink Panther films from 2006 and 2009.
Sellers' acting in the two best Pink Panther films deserves to be mentioned in the same conversation as his more critically acclaimed performances in Stanley Kubrick's Dr. Strangelove… (1964) and Hal Ashby's Being There (1979).
Kenji Misumi & Tomisaburo Wakayama
Must-See Collaborations: Lone Wolf & Cub: Sword of Vengeance (1972), Lone Wolf & Cub: Baby Cart at the River Styx (1972), Lone Wolf & Cub: Baby Cart to Hades (1972).
Other Collaborations: Shinsengumi Chronicles (1963), Shojo Ga Mita (1966), Sakura No Daimon (1973), Lone Wolf & Cub: Baby Cart in the Land of Demons (1974).
Those viewers who were saddened that the explosion of blood in the final showdown of Akira Kurosawa's Sanjuro was in black & white found no shortage of bright red arterial spray in the amazing six film Lone Wolf & Cub series adapted from the classic graphic novels about a wandering samurai and his young son by writer Kazuo Koike and artist Goseki Kojima.
Director Misumi helmed four of the entries and most importantly the first three, which are the best in the series, featuring some of the best action sequences in the world of the samurai film. Actor Wakayama's physical performances in the films are among the greatest in the chambara genre, showcasing amazing speed and power against everything ranging from a single enemy to a small army.
This film series was first introduced to American audiences in the form of Shogun Assassin (1980), a dubbed version that edited together a portion of the first film and most of the second with a new musical score.
Anyone who is only familiar with Shogun Assassin needs to throw their copy away immediately and see the incomparable original films.
Interestingly, this six film series was produced by Wakayama's brother Shintaro Katsu, the prolific actor most known for his impressive portrayal of the blind swordsman Zatoichi in the long-running Japanese film series.
Sergio Leone & Clint Eastwood
Must-See Collaborations: A Fistful of Dollars (1964), For a Few Dollars More (1965), The Good, the Bad and the Ugly (1966).
While certainly very well-known, I've included a Leone/Eastwood entry and the Don Siegel/Eastwood entry below since the primary focus on Eastwood's career for so many years has been the actor as director.
Critical and fan opinions vary about what the best entry in director Leone's heavily influential trio of films with Eastwood is but all are must-sees for anyone interested in European Westerns or the evolution of the Western genre in general.
A Fistful…is Leone's take on Akira Kurosawa's Yojimbo (1961) that, despite its tremendous success, is by far the lesser film when compared with the masterful follow-up For a Few Dollars More which paired Eastwood with Lee Van Cleef in one his greatest performances.
The Good…is marred by an over-the-top performance by the miscast Eli Wallach but should still be seen for its pairing of Eastwood with Van Cleef-this time a villain, famous Ennio Morricone score and highly memorable climax.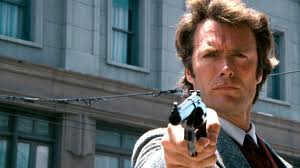 Don Siegel & Clint Eastwood
Must-See Collaborations: The Beguiled (1971), Dirty Harry (1971).
Other Collaborations: Coogan's Bluff (1968), Two Mules for Sister Sara (1970), Escape from Alcatraz (1979).
Eastwood's mentor Siegel directed his protégé in a number of films including the landmark crime film classic Dirty Harry. But also not to be missed is Siegel's unusual Civil War-set drama The Beguiled that tells the story of a wounded Yankee soldier behind enemy lines who is nursed back to health by the residents of an all-girl boarding school. Plotting his escape, Eastwood's character starts to play on the young women's curiosity and attraction to him, a plan that takes some very unexpected turns.
Hideo Gosha & Tatsuya Nakadai
Must-See Collaborations: Goyokin (1969), Hunter in the Dark (1979).
Other Collaborations: Hitokiri (aka Tenchu, 1969), The Wolves (1971), Kumokiri Nizaemon (aka Bandits vs. Samurai Squadron, 1978), Onimasa (1982), Kita No Hotaru (1984), Kagero (1991).
Overshadowed in the samurai film conversation by the pioneering combination of director Akira Kurosawa & actor Toshiro Mifune, Gosha & Nakadai were a formidable pair that combined to make the chambara film masterpiece Goyokin and the excellent, too-often overlooked samurai picture Hunter in the Dark.
Unfortunately, Nakadai is perhaps best known for his acting work with Akira Kurosawa in Yojimbo, Sanjuro (1962), Kagemusha (1980) and Ran (1985), films that, despite their critical accolades, status as classics and more famous director, pale in comparison to Gosha's harder-edged Goyokin.
As is the lamentable case with a great deal of Japanese cinema, a number of Gosha's films are not readily available in North America. Goyokin was remade as a Western called The Master Gunfighter in 1975, written and directed by Tom Laughlin of the Billy Jack film series.
John Carpenter & Kurt Russell
Must-See Collaborations: Escape from New York (1981), The Thing (1982), Big Trouble in Little China (1986).
Other Collaborations: Escape from L.A. (1996).
As Carpenter and Russell fans do everything in their power to keep the atrocious and deeply misguided Escape from L.A. from tainting their fond memories of Escape from New York, it's best to focus on the memorable characters created by this directing/acting team: the ex-military bank robber Snake Plissken, the cynical helicopter pilot R.J. MacReady in the duo's science fiction-horror masterpiece The Thing and the macho truck driver who might not be quite as tough as he imagines Jack Burton in Big Trouble in Little China.
Having worked together first in the television biopic Elvis (1979), Carpenter and Russell's first three big-screen film together are must-sees with the wretched and uninspired Escape from L.A. being the definition of a must-skip film.
It seems very unlikely at this point that the Carpenter/Russell duo will reunite for another great film but they have certainly left an admirable legacy.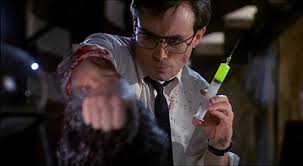 Stuart Gordon & Jeffrey Combs
Must-See Collaborations: Re-Animator (1985), From Beyond (1986).
Other Collaborations: Robot Jox (1989), The Pit & the Pendulum (1991), Fortress (1992), Edmond (2005).
Despite having worked together many times, including the Master of Horror television series episode "The Black Cat", the Gordon/Combs team has never equaled the quality of their first two films together, the insanely gory and very entertaining H.P. Lovecraft short story adaptations Re-Animator and From Beyond.
While director Gordon's claim that the black comedy aspect of Re-Animator was unintentional is a bit difficult to believe given the over-the-top nature of most of the film, both are required viewing for anyone interested in 1980's horror films.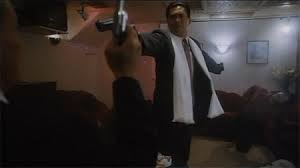 John Woo & Chow Yun Fat
Must-See Collaborations: The Killer (1989), Hard Boiled (1992).
Other Collaborations: A Better Tomorrow (1986), A Better Tomorrow II (1987), Once a Thief (1991).
Highly influential action film maestro Woo teamed up with his talented lead actor Chow Yun Fat to both help usher in and define the 1980's/early 1990's golden age of Hong Kong genre cinema. The pair's masterpieces are the Jean-Pierre Melville-influenced hitman film The Killer and the action-packed cop/action film Hard Boiled.
Akin to chambara cinema, Woo's Hong Kong films are noted for featuring samurai-like characters with codes of honor that deal with issues of loyalty. Sadly, none of John Woo's American films-in a Hollywood career that began with the Jean-Claude Van Damme film Hard Target in 1993-have come close to the level of The Killer or Hard Boiled.
Hal Hartley & Martin Donovan
Must-see collaborations: Trust (1990), Amateur (1994).
Other collaborations: Simple Men (1992), Surviving Desire (1993), Flirt (1995), The Book of Life (1998).
A highly decorated American independent filmmaker of the 1990's, screenwriter/director Hartley's first team-up with actor Donovan resulted in Hartley's best film to date, the offbeat romance Trust with the late Adrienne Shelly.
Donovan, also a fixture in Hartley's short film work, struck cinematic gold with the director once again with the very quirky take on a suspense thriller of acquired identity Amateur with Isabelle Huppert. Donovan has gone on to be highly visible with an impressive television and film resume while many wonder if Hartley's best years are behind him.
Takashi Ishii & Jinpachi Nezu
Must-See Collaborations: Gonin (1995), Black Angel (1997).
Other Collaborations: A Night in the Nude (1993), Angel Guts: Red Flash (1994), Alone in the Night (1994).
Manga writer and artist turned screenwriter and director Ishii and actor Nezu worked together several times in Ishii's dark and twisted brand of cinema before collaborating on one of the greatest crime films of all time, the severely underrated Gonin.
In this bleak and stylish gem, Nezu, giving an excellent supporting performance, plays a disgraced police detective who teams up with four other desperate men to rob the Yakuza with disastrous results.
Ishii then cast Nezu as the ruthless villain in his compelling female assassin/revenge film Black Angel.
A fixation on rape-a disturbing and seemingly uniquely Japanese cinematic obsession-may have stalled Ishii's overall creative growth but he continues to make films after a hiatus from directing lasting from 2000 to 2004. While Ishii has yet to equal Gonin, admirers of the film continue to hope for another masterpiece.
Neil LaBute & Aaron Eckhart
Must-See Collaborations: In the Company of Men (1997), Your Friends & Neighbors (1998).
Other Collaborations: Possession (2002).
Director LaBute and actor Eckhart burst onto the cinema scene with the caustic portrait of misogyny In the Company of Men then teamed up for the ensemble film Your Friends & Neighbors, another biting piece of misanthropy that plays like the dark flip-side of a Woody Allen movie.
Eckhart starred in LaBute's softer-edged change-of-pace novel adaptation Possession, Labute's 2000 short film Tumble and had small roles in the director's Nurse Betty (2000) and abortive Wicker Man remake (2006).
After having been off-track for years, one hopes for a future team-up with this duo that returns them to the darker material that brings out the best in both of these artists.
Patrice Leconte & Daniel Auteuil
Must-See Collaborations: Girl on the Bridge (1999), The Widow of St. Pierre (2000), My Best Friend (2006).
Director Leconte has certainly made the most of his work with the greatest screen actor in the world Auteuil as the duo has created great films in all three of their collaborations.
The Widow of St. Pierre is an excellent period drama and My Best Friend is a comedy made special by high quality acting mixed with genuine charm and sincerity but the Leconte/Auteuil masterwork is Girl on the Bridge-a beautiful black & white love story about a suicidal girl and a professional knife thrower that suggests the kind of film Federico Fellini might have made if he'd had any real interest in story.
Let's hope Leconte and Auteuil combine their creative forces again some time in the near future.
Park Chan-wook & Song Kang-ho
Must-See Collaborations: J.S.A.: Joint Security Area (2000), Sympathy for Mr. Vengeance (2002).
Other Collaborations: Thirst (2009).
Some lovers of South Korean cinema may argue for the inclusion somewhere in this article of talented and accomplished actor Song Kang-ho's team-ups with director Bong Joon-ho on Memories of Murder (2003), The Host (2006) and the upcoming apocalyptic Snowpiercer, but Song Kang-ho's best collaborations with Park Chan-wook-the blistering military drama J.S.A… and the revenge classic Sympathy for Mr. Vengeance-are ultimately more effective and memorable films in their respective genres than Memories of Murder or The Host.
After the actor made a cameo appearance as an assassin in the director's only partially successful Lady Vengeance (2005), Park Chan-wook and Song Kang-ho united a third time for the dull, forced and forgettable vampire film Thirst in 2009.
Critical focus is usually centered on Park Chan-wook's work with the great South Korean actor Choi Min-sik but that duo has only collaborated twice-first, brilliantly, on the twisted revenge masterpiece Oldboy (2003) followed by the disappointing Lady Vengeance.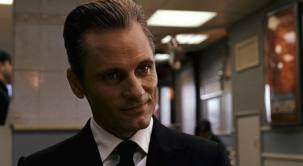 David Cronenberg & Viggo Mortensen
Must-See Collaborations: A History of Violence (2005), Eastern Promises (2007).
Other Collaborations: A Dangerous Method (2011).
Director Cronenberg's A History of Violence, starring the talented Viggo Mortensen and adapted from the John Wagner and Vince Locke graphic novel, is a very good suspense thriller of acquired identity until the director drops the ball at the end with some poorly edited fight scenes and the wrong-headed assumption that William Hurt could ever convincingly play a menacing character, especially following three villains in the film that embody real menace in the characters memorably played by Stephen McHattie, Greg Bryk and Ed Harris.
In any case, A History of Violence is still a must-see and Mortenesen's intense, Academy Award-nominated performance as a driver moving his up in the Russian Mob is the main reason to see the duo's follow-up film Eastern Promises.
While the screenplay for the film is lacking, Eastern Promises shows veteran director Cronenberg's ability to learn and change as he corrects the choreography and editing errors he made in A History of Violence's physical showdown scenes and produces one of the most brutal and harrowing fight scenes ever put on film as Mortensen's character-totally naked-fights for his life in a bath house against two knife-wielding assassins.
Those who thought the naked shower fight scene in William Lustig's 1987 Maniac Cop was going to be the last word in unique fight sequences set in a bath house/shower were proven wrong in a big way with Eastern Promises.
Cronenberg & Mortenesen's third collaboration was the Sigmund Freud/Carl Jung drama A Dangerous Method that unfortunately proves that a highly talented director and two great actors-Mortensen paired with the very highly skilled Michael Fassbender-can combine to make a dull film.
Cronenberg and Mortensen have announced further collaborations through the years that will hopefully come to fruition in the near future.
Kim Jee-woon & Lee Byung-hun
Must-See Collaborations: A Bittersweet Life (2005), I Saw the Devil (2010).
Other collaborations: The Good, the Bad and the Weird (2008).
It may be true that Kim Jee-woon is a better director than Lee Byung-hun is an actor, but the director and the very popular thespian have combined to produce a couple of must-see films and an ambitious, only partially successful epic.
A Bittersweet Life is an excellent gangster film with issues of loyalty at its core that is heavily informed by Hong Kong gangster/crime cinema of the 1980's and early 1990's.
The harrowingly intense serial killer/revenge film I Saw the Devil is the duo's masterwork to date, pitting Lee Byung-hun's government agent character against a brutal, soulless murder machine brilliantly played by Choi Min-sik of Park Chan-wook's 2003 Oldboy fame.
Between these two films, the pair made The Good, the Bad and the Weird -an obviously Sergio Leone-influenced Western filtered through the world of Asian action cinema.
Christopher Nolan & Christian Bale
Must-See Collaborations: Batman Begins (2005), The Dark Knight (2008).
Other Collaborations: The Prestige (2006), The Dark Knight Rises (2012).
Some declare The Dark Knight Rises to be an only partially satisfying ending to Nolan & Bale's Batman trilogy but all fans of the series would agree that the first two films Batman Begins and The Dark Knight demand to be seen.
Director Nolan and actor Bale also collaborated on The Prestige-an only fitfully successful film about two ambitious stage magicians engaged in a dangerous rivalry that turns lethal. This director & actor team brought a unique edge and darkness to the cinematic world of the Batman character that was mostly absent from the Tim Burton Batman films and absolutely non-existent in the Joel Schumacher Batman films.
It remains to be seen if Nolan and Bale will work together again but when this creative duo gets together, you know it will be on an ambitious film made with vision regardless of the results.
End of Part 1.
Part 2 of this article features categories including Other Notable Director & Actor Teams, Great Two-Timers, a look at Director & Actors teams on the rise and Notable Omissions.
-Terek Puckett
****
[wpchatai]