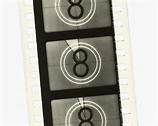 It is not too shabby in what the Northeast (New England) part of the United States has produced in terms of past and present actors/actresses making their show business dreams come true. Film careers can be a lot like ice cubes–they start out solid and cool but if you sit around in stagnation your efforts and hard work can melt away before one's very eyes. Certainly no one can accuse this talented crop of thespians of being one-hit wonders on the big screen. After all, one does not become a recipient of an Academy Award by just sheer luck and charitable fortune.
As a native Bostonian and life long New Englander, I felt compelled to spotlight those Massachusetts-born and bred actors from the same region that had ultimate success on the big screen in winning the Oscar for their acting achievement and contribution to the motion picture industry. Sure, there have been many performers from Massachusetts that managed to make a notable mark in Hollywood and even come so close as to be nominated for an Academy Award in their distinguished brush with the golden statuette (i.e. Days of Wine and Roses star Lee Remick from Quincy, MA or The Departed's Mark Wahlberg from Dorchester, MA or Clinton, MA's Agnes Moorehead from The Magnificent Ambersons, Mrs. Parkington, Johnny Belinda and Hush…Hush, Sweet Charlotte).
Sure, Bostonians are known for their R-dropping funny accents (guilty as charged or "chah-ged" as we would say) and provincial attitudes towards their professional sports teams and standard way of living. However, when these selection of actors left the state line for greener pastures in Tinseltown they did not just become New England property–they became a global property of movie and television enthusiasts everywhere.
The "Haht" of Gold: Top 10 Oscar-Winning Actors from Massachusetts selections are: (in alphabetical order):
1.) Jack Albertson as John Cleary from The Subject Was Roses (1968)
Won for Best Supporting Actor in a Motion Picture
Birthplace: Malden, Massachusetts
One of the most recognizable and ubiquitous character actors to ever appear in film and television, Jack Albertson's long and distinguished career even extends to the vaudevillian stage, radio and professional hoofing. Even his sister Mabel Albertson was a revered and respected character actress who made her share of rounds in movies and television as well (remember her as Darren Stephens's mother on Bewitched or as Howard Sprague's mother on The Andy Griffith Show?)
Jack Albertson may be known to most audiences for his Grandpa Joe role in Willy Wonker & The Chocolate Factory or as fellow Oscar-winner Shelley Winter's husband in The Poseidon Adventure. And TV audiences in the 1970's will recall his Emmy-winning role as cantankerous alcoholic garage owner Ed Brown in NBC network's Chico and the Man. Certainly the highlight of Albertson's film career was winning his Oscar for the role of John Cleary, the distant and dysfunctional husband/father from The Subject Was Roses. They do not make sturdy and versatile character actors such as Jack Albertson anymore.
2.) Walter Brennan as Swan Bostrom from Come and Get It (1936)/as Peter Goodwin from Kentucky (1938)/as Judge Roy Bean from The Westerner (1940)
Won for Best Supporting Actor in a Motion Picture (for all three of his mentioned film roles)
Birthplace: Lynn, Massachusetts
The late great character actor and native Bay Stater Walter Brennan sits in great company having won three Oscars for acting as he joins them (or shall we say as they join him since Brennan was the first to accomplish this feat) in Daniel-Day Lewis and Jack Nicholson to have such an award-winning distinction. Also, Brennan is the only actor to have three Oscar wins in the same best supporting actor category–something that no actor has managed to do until this very day.
Many regard the gimpy Brennan as one of John "Duke" Wayne's many cinema sidekicks in westerns such as Rio Bravo but hey…the great Duke Wayne has ONE Academy Award (True Grit) to Brennan's three (Come and Get It, Kentucky and The Westerner) so by no means is Brennan's anybody's comic relief slouch.

3.) Matt Damon as Will Hunting from Good Will Hunting (1997)
Won for Best Original Screenplay in a Motion Picture
Birthplace: Cambridge, Massachusetts
Boston native and Harvard-educated Matt Damon has never won an acting Oscar (yet) but he grabbed the golden statuette for his co-written script (along with best buddy Ben Affleck) for Good Will Hunting's best original screenplay about a troubled Bostonian mathematical whiz. In return, Damon would go on to score a best actor nomination for Good Will Hunting and cop a best supporting actor nomination later on as South African soccer player Francois Pienaar in 2009's Invictus.
Hey, not bad for a fellow Cambridge Rindge and Latin High School graduate (Damon, class of 1988…Ochieng, class of 1983). Go Warriors!!
4.) Bette Davis as Joyce Heath from Dangerous (1935)/as Julie Marsden from Jezebel (1938)
Won for Best Actress in a Motion Picture (for both films)
Birthplace: Lowell, Massachusetts
What can one say about the feisty, demanding and commanding two-time Academy Award-winning late legendary actress Bette Davis? Davis may have drove movie studio executives insane with her diva routine on the set but there was no denying her star power on the big screen. Bette Davis was a talent to be reckoned with and her box office appeal was all that it took to convince movie audiences of her blue-collar magnetism and earthy spirit.
Davis was never one of Hollywood's top glamour queens in her heyday in early cinema. She is, however, one of cinema's greatest actresses that took changes with unconventional roles that were not always pristine and proper. Davis also made her considerable mark in television and theater especially in later years when her movie career stalled. Even in later years Davis was iconic in her devilish persona with disturbing and campy parts such as the twisted Baby Jane Hudson in 1962's What Ever Happened to Baby Jane? (her final Oscar-nominated role). After ten career Academy Award nominations and two Academy Award wins, this wonder woman of the acting scene was truly one of the best in her industry. As singer Kim Carnes once proudly crooned back in 1981, "She's got Bette Davis eyes!"
5.) Geena Davis as Muriel Pritchett from The Accidental Tourist (1988)
Won for Best Supporting Actress in a Motion Picture
Birthplace: Wareham, Massachusetts
Native Bay State beauty Geena Davis has dabbled in the world of modeling, television (Buffalo Bill, Family Ties, Sara, The Geena Davis Show, Commander-in-Chief, etc.) and films until she reached the pinnacle in her movie career success when she finally copped her first Oscar win for 1988's The Accidental Tourist for best supporting actress. Davis would later get Oscar's attention when she was nominated for best actress in 1991's Thelma & Louise.
From iconic appearances in fare such as Beetlejuice and A League of Their Own to under-appreciated turns in The Fly and Quick Change Geena is the second Davis to make being a born daughter of Massachusetts (behind Bette of course) a prideful one as she is in the Oscar history books with her victorious claim to acting gold. And don't worry Geena…we will forgive you for Angie and Cutthroat Island. 
6.) Olympia Dukakis as Rose Castorini from Moonstruck (1987)
Won for Best Supporting Actress in a Motion Picture
Birthplace: Lowell, Massachusetts
Olympia's cousin in former Massachusetts governor Michael S. Dukakis may not have been successful in his Democratic bid for the presidency of the United States of America back in the 1980's in the world of American politics. However, she made up for the slack as a celebrated Dukakis in conquering the movie world with her Academy Award-winning performance as flustered Italian mother and wife Rose Castorini in 1987's romantic comedy Moonstruck. Tough bird Olympia held her own with on-screen daughter Cher (winning the Best Actress Oscar in the same film) as she demonstrated the fruitful years of her acting craft on stage and screen throughout the years. It took Moonstruck to finally make Dukakis a household name after many years in the acting business.
Olympia Dukakis is the second actress from Lowell, Massachusetts to win an acting Oscar (Bette Davis being the first). Other movie projects such as her sharp witty turn in 1987's Steel Magnolias as the wise-cracking Clairee Belcher would cement Olympia Dukakis as a respected performer among her peers and admirers.
7.) Ruth Gordon as Minnie Castevet from Rosemary's Baby (1968)
Won for Best Supporting Actress in a Motion Picture
Birthplace: Quincy, Massachusetts
The amazing Ruth Gordon was born and died on Massachusetts soil but her impeccable legacy in films, television and stage plays will always classify her as the grand madame of the arts. Whether as an inviting actress or screenwriter/playwright Ms. Gordon was blessed in receiving the Academy Award for her eerie portrayal of an elderly satanic-worshiping neighbor Minnie Castevet in the classic psychological-horror drama Rosemary's Baby. 
In addition to Gordon's best supporting actress accolades as an Oscar winner she managed to win two Golden Globes and an Emmy Award to highlight what amounted to a distinctive, wonderful career. Unsuspecting and intrusive senior citizen neighbors that take a special interest in your unborn child will always be the staple of Gordon's true talent as a veteran actress that supplies both the thrills and intensifying chills.
8.) Josephine Hull as Veta Louise Simmons from Harvey (1950)
Won for Best Supporting Actress in a Motion Picture
Birthplace: Newtonville, Massachusetts
Veteran actress Josephine Hull had a long and distinguished career mainly for her stage work that covered an impressive five decades. In fact, Ms. Hull even directed plays and although her movie career was not what one would label extensive per se she made the best out of the few films she graced with her wickedly funny and charming vibes.
The two films that come to mind when recalling Hull's big screen impact was 1944's Arsenic and Old Lace alongside Cary Grant as she portrayed Aunt Abby Brewster. But then it would take her co-starring role opposite Jimmy Stewart in 1950's Harvey to earn Ms, Hull the well-deserved Academy Award for best supporting actress as Veta Louise Simmons not to mention winning a Golden Globe Award for the same performance. In fact, Hull had played her Oscar-winning part previously on stage prior to the movie adaptation of Harvey. Whether through her numerous Broadway appearances, few directed play productions or handful of movie roles including her Harvey-oriented Oscar achievement Josephine Hull was an actress's actress that showed true devotion to her show business profession up until her passing in 1957 after seven years removed from her Oscar accomplishment.
9.) Jack Lemmon as Ensign Frank T. Pulver  from Mister Roberts (1955)/as Harry Stoner from Save the Tiger (1973)
Won for Best Supporting Actor in a Motion Picture (Mister Roberts)
Won for Best Actor in a Motion Picture (Save the Tiger)
Birthplace: Newton, Massachusetts
Harvard-educated Jack Lemmon was one on the most resilient actors of his generation. The man could do it all and not even work up a sweat–comedy, drama, romance, action, intrigue, etc. Just what kind of film genre did Lemmon not have a viable handle on in his remarkable career dating back to his collegiate days in theater? It has been thirteen years as of 2014 since Lemmon passed away in 2001 yet his screen work still holds up today as if the late performer has never left us for the pearly gate movie projector in the sky.
The main mystery concerning Lemmon's impeccable film career is how he only managed to win just two Oscars given his bountiful body of cinematic work at a high level of excellence. Lemmon's Academy Award-winning work for 1955's Mister Roberts and 1973's Save the Tiger goes without saying. Still, the list of movie credentials that include Some Like It Hot, The Apartment, Days of Wine and Roses, Irma la Douce, How to Murder Your Wife, The Great Race, The Odd Couple, The Out-of-Towners, The Front Page, The China Syndrome, Missing, Glengarry Glen Ross…the listing of such continuous monumental work makes one wonder how Lemmon did not pick up more golden statuettes than he did previously. Lemmon is regarded as one of Boston's finest grown products to put his outstanding label on American entertainment for years to come.
10.) Estelle Parsons as Blanche Barrow from Bonnie and Clyde (1967)
Won for Best Supporting Actress in a Motion Picture
Birthplace: Lynn, Massachusetts
Estelle Parsons has had a varied and vibrant career in show business that covered many facets including singing, presenting, producing and directing. An accomplished actress on Broadway (with many Tony nominations to count on one hand) Parsons found her niche in the 1960's in films that would define her as a big screen talent worth standing up and taking notice. Her role as bank robbing Buck Barrow's (Gene Hackman) the panic-stricken and nagging wife Blanche won Parson's her first and only Oscar for best supporting actress in 1967's Bonnie and Clyde. Parsons then impressed the Academy enough to garner an Oscar nomination for the following year in 1968's Rachel, Rachel. 
Soon, Parsons would make her memorable mark in television shows such as portraying Blanche Hefner in the classic American 1970's sitcom All in the Family/Archie Bunker's Place and more famously as the critical and shrill mother Beverly Harris in the 1990's landmark sitcom Roseanne. Despite her impressive portfolio of Broadway and TV credits one cannot dismiss Parsons's Oscar-winning spotlight in films from yesteryear. She becomes the second actor from Lynn, Massachusetts (Walter Brennan being the first) to nab an Academy Award for acting.
Thus, this concludes the rundown of ten Yankee Doodle Dandies and their Oscar gold that highlights their filming resumes. What can you say…they were made in Massachusetts!
–Frank Ochieng