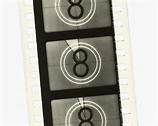 The knock on the Academy Awards throughout the years always seem to be how certain actors, directors and films are snubbed in favor of other chosen nominations. Sometimes the justification for these overlooked selections in performances and motion pictures are warranted. Many will agree that a lot of injustices have been committed based on how some Oscar-worthy selections were slighted.
Has anyone ever considered the equal possibilities of omission when one Oscar nominee wins the golden statuette over another nominee that one thought was more deserving for the victory? There have been numerous instances when observers who have witnessed an Oscar win thought that their competitor should have received it instead. It is only human nature to have an opinion as to feel who should have claimed Oscar gold as opposed to the fellow nominee that actually accomplished the goal.
Let us look at the top ten instances where it is believed that the Oscar winners chosen were not as deserving as the runners-up that did not get fingered for the movie industry's highest accolades. Hey, maybe you do not agree with these examples and felt that the winners selected were just? Perhaps you have your own deprived Oscar nominee that was at the mercy of somebody else's fortune?
"Hey, Glad You Won But…": Top 10 Nominees Deprived of Oscar Gold in Favor of Another selections are:
THE ACTUAL OSCAR WINNER: John Wayne as Best Actor for True Grit from 1969
THE DEPRIVED OSCAR NOMINEE(S): John Voight or Dustin Hoffman from Midnight Cowboy
When John "Duke" Wayne finally clutched the golden guy for his one-eyed patched cantankerous cowboy in the western True Grit many devoted fans, movie insiders and Hollywood peers enthusiastically rejoiced when Wayne got his due at finally snagging his Oscar after a lengthy film career. The Duke had been nominated before but just couldn't get over the hump of becoming an Academy Award winner until Wayne's big screen alter ego in cranky U.S.Marshal Rooster Cogburn realized his ultimate dream as an Oscar-winning actor.
However, there were many that whispered their disbelief that Wayne–in typical shoot 'em up frontier mode–would usurp the chances of an Oscar win from either Jon Voight's cocky urban male escort cowboy Joe Buck or Dustin Hoffman's unctuous crippled hustle in the highly X-rated suggestive Midnight Cowboy. The believed consensus was that Wayne won the Oscar for "sympathy" from his Academy voters that witnessed this as a last ditch effort to reward the veteran performer before his movie career came to a halt. Also, many felt that the Duke was a safe and conservative choice to win the best actor Oscar that years since both Voight and Hoffman participated in a gritty provocative film and that their explosive on-screen turns should not have been celebrated based on the sleazy hedonism demonstrated. No harm was done as both Voight and Hoffman would go on to win a best actor Oscar each in years to come. But movie veteran John Wayne being victorious for True Grit over Midnight Cowboy's roguish tandem had many questioning the fairness of Oscar's recipient that particular year. Still, Wayne's Academy Award win in 1970 probably signified his longevity in cinema more so than just his single creative rousing performance in True Grit.
THE ACTUAL OSCAR WINNER: Geraldine Page as Best Actress for A Trip to Bountiful from 1985
THE DEPRIVED OSCAR NOMINEE: Whoopie Goldberg from The Color Purple
Interestingly, Geraldine Page's Oscar win for best actress in Peter Masterson's heart-warming A Trip to Bountiful parallels the same situation as John Wayne when he won for True Grit. Page had been a longtime accomplished actress of stage and screen with a slew of Oscar nominations under her belt until she finally won her long-deserved Academy Award. Unfortunately, it may have been at the expense of Whoopie Goldberg's impressive and poignant movie-staring debut in the Steven Spielberg-directed The Color Purple.
Although both Page and the aforementioned Wayne should have probably won their Oscars for other roles that were far superior than the ones they were victorious for the hint of the "sympathy" Academy-granting accolades seemed to have rang true in the case of Goldberg. Perhaps the Academy felt that Goldberg getting an Oscar nod for her soul-searching performance as the abused Celie Johnson in the emotionally-punching The Color Purple was an honor in itself as they could not justify having her reign supreme over the superb Page whose Oscar win would put a distinctive stamp on an incredible movie career that spanned decades.
Had Goldberg rightfully won for The Color Purple she would have been the very first historical African-American actress to win for a leading acting role instead of Monster's Ball's Halle Berry fifteen years later in 2000. True, she earned her best supporting actress Oscar for a riotous comedic turn as con artist psychic medium Oda Mae Brown in the romantic comedy Ghost that many felt were simply "paying her back" for losing out to old-time sentimental favorite Page in the mid 1980's.
THE ACTUAL OSCAR WINNER: George Burns as Best Supporting Actor for The Sunshine Boys from 1975
THE DEPRIVED OSCAR NOMINEE: Brad Dourif from One Flew Over the Cuckoo's Nest
Who in the entire show business community was not tickled pink that the iconic comedy legend George Burns received an Academy Award for his uproarious portrayal as the bickering ex-vaudevillian sensation Al Lewis to Walter Matthau's equally flustered partner Willy Clark in Neil Simon's screen adaptation of The Sunshine Boys? The sentimental favorite Burns was indeed appreciative of his Academy Award-winning endeavor (as were admirers) especially in light of the fact that his Oscar-winning role was first offered to his close friend and felllow comedy titan Jack Benny (Benny was too sick to shoot The Sunshine Boys and shortly died thereafter).
But the question remains: how could the undeniably lovable and sharp-witted Burns win the best supporting Oscar category over the likes of Brad Dourif's penetrating role as the suicide-committing, conflicted, sheepish and stuttering mental patient Billy Bibbit in the compelling One Flew Over the Cuckoo's Nest? Sure, it was a triumph for Burns but what a travesty for the seemingly front-runner Dourif when many felt that he should have walked away with an acting Oscar as did his co-stars Jack Nicholson and Louise Fletcher in the lead categories. In fact, the grateful Burns scoring his Oscar win over such an intensely competitive best supporting actor category that included The Day of the Locust's Burgess Meredith, Dog Day Afternoon's Chris Sarandon and Shampoo's Jack Warden was agreeably stunning. Avid Burns's fans and colleagues (not to mention his beloved late great love in wife and comedy partner Grace Allen looking down from the heavenly skies above) all applauded the cigar-chomping funny man and his big screen banquet of Simon-induced laughs. But poor Brad…you and your other competitors were robbed.
THE ACTUAL OSCAR WINNER: Tommy Lee Jones as Best Supporting Actor for The Fugitive from 1993
THE DEPRIVED OSCAR NOMINEE: Ralph Fiennes from Schindler's List
There is no resentment or outrage regarding Tommy Lee Jones's Oscar-winning turn as US Marshal Sam Gerard in The Fugitive, the action-packed big screen adaptation of the immensely popular 60's TV drama. Jones was intense, stone-faced, persistent and committed to hunting down his wanted man in the cunningly elusive Dr. Richard Kimble (Harrison Ford).
But was Jones's Sam Gerard an Academy Award-winning performance that was worthy of knocking off Ralph Fiennes's ruthless and calculating turn as despicable Nazi officer Amon Goeth in Steven Spielberg's haunting and horrific Schindler's List? One thinks not!
Fiennes's Goeth's woefully perverse inhumanity and cold glibness (he even repeatedly rapes a Jewish woman he's attracted to physically but too psychotic to realize his affection for her because it is "forbidden") is an evil flesh-boned, steely-eyed militaristic monster with no sense of feeling other than his arbitrary crazed kicks for bloody bedlam. The animalistic Goeth is one of the hideous symptoms behind the historically heinous human atrocities ever thrust upon mankind. Perhaps Fiennes's disturbing Schindler's List performance was too controversial for the Academy to give him his recognition for playing such a demented costumed devil and that Jones's law enforcing avenger was a safer representation? Incredibly harrowing and detestable based on such a polarizing characterization, Fiennes's failed bid to capture Oscar gold for one of the most chillingly depraved bad guys ever to be screened is beyond one's puzzled mind.
THE ACTUAL OSCAR WINNER: Peter Finch as Best Actor for Network from 1976
THE DEPRIVED OSCAR NOMINEE: Robert De Niro from Taxi Driver
In a sense both Peter Finch (winner) and Robert De Niro (nominee) were different kind of mad men cut from the same cloth based on their off-kilter big screen alter egos. They both raged against the unfair realities of their worlds and harbored such cynicism towards an eerie-minded establishment they felt was out of control. Network's Howard Beale and Taxi Driver's Travis Bickle were slow burn victims whose explosions were on the cutting edge of societal rage.
Sure, Finch's Beale was a satirical prototype as a victimized aging newsman subjected to the cutthroat times in political TV broadcast news whose "I'm as mad as hell and I'm not going to take it anymore" shouted anthem resonated so soundly. The late Finch was granted his best actor Oscar and surely no one can argue with his flamboyant, witty, volatile performance. However, De Niro's Bickle was an explosive and scary anti-social case study from the mean streets whose improvised "Are you talking to me?" signature catchphrase bluntly captured the delusional and detached frustration from an unpredictable anti-hero gone renegade. Travis Bickle was a product of unrest and chaos from the war fields of Vietnam to the war zone of New York City where the vultures are equally as menacing. De Niro's Travis Bickle–no offense to the late great Finch's conviction as Howard Beale–should have been a solid gold selection based on the grinding intensity and street-wise truthfulness behind movie mastermind Martin Scorsese's unsettling vision of societal salaciousness.
THE ACTUAL OSCAR WINNER: Beatrice Straight as Best Supporting Actress for Network from 1976
THE DEPRIVED OSCAR NOMINEE: Piper Laurie from Carrie
At least up until the time that Beatrice Straight won her best supporting actress Oscar as Louise Schumacher in Sidney Lumet's Network it was believed that she won the golden statuette for the shortest screen time appearance (clocked under six minutes).
Now whether the preferred Straight can be judged on an Academy Award-winning turn however shortened or expansive one cannot help scratching their heads over the gesture not to award the Oscar to Piper Laurie's alarming and alive turn as Margaret White, the religious fanatical mother of the mousy telekinesis teen Carrie White (Sissy Spacek) in Brian De Palma's supernatural drama Carrie. Laurie's restrictive and delusional domestic that catered to the Holy Book more than her neglected coming-of-age offspring whom she scolds and demonizes routinely is inspired lunacy at its best. Laurie's Margaret White was freakishly fixating and should have been given that golden guy for such a chill-thrill of a hayride into the unraveling of a wounded woman misguided by her spiritual belief system. Actually, one could even include Jodie Foster's titillating turn as a child prostitute in Martin Scorsese's Taxi Driver as another possible alternative to winning the Oscar that landed on Straight's lap. Certainly Straight and co-star Peter Finch's Academy Award-worthy acting was benefit of Paddy Chayefsky's dynamic writing. Still, Laurie was erroneously overlooked for the Oscar victory (at least Foster would claim two golden statuettes and several other nominations in the years to come).
THE ACTUAL OSCAR WINNER: Martin Landau as Best Supporting Actor for Ed Wood from 1994
THE DEPRIVED OSCAR NOMINEE: Samuel L. Jackson from Pulp Fiction
Again there is no slight intended towards veteran TV/movie/stage actor Martin Landau's Academy Award best supporting actor victory for his uncanny and spirited portrayal of legendary horror character actor Bela Lugosi in the irreverent biopic Ed Wood. But one could definitely see a missed opportunity for the seasoned Samuel L. Jackson not to score an Oscar win as the Bible-quoting, gun-toting hitman Jules Winnfield in Quentin Tarantino's gloriously offbeat crime caper Pulp Fiction. Was Jackson's delightfully toxic turn as the demonstrative Jheri-curled Jules a victim of another sentimental nod to a longtime performer such as Landau whose longevity in the business was a key factor to reward him instead? After all, Landau was a standout as the aging Lugosi so it was not as if he did not deserve the acting prize?
Still, Jackson had the much trickier task of spewing complicated Bible scripture as well as conveying his hair-raising hitman as both a caustic and comical cad whose criminality was so edgy and devilishly enticing. In fact, one could argue as to why Jackson's animated menacing gangster was not considered for a lead Best Actor nod as his Pulp co-star John Travolta (who ended up losing to Forrest Gumps's Tom Hanks) was afforded? Of course Jackson had the better shot at winning in the best supporting actor race as he would have probably been bested by either Hanks or co-star Travolta. In does not matter…Jackson being beaten for that best supporting actor Oscar (not to mention not copping a more appropriate Best Actor nod alongside Travolta) as the ominous Jules Winnfield with the fierce oration that sent chills down movie audience's spine some two decades ago should have gold on his mantle for a breakout signature role that resonates so impishly today. Tell me…is there anyone willingly quoting Landau's dialogue from Ed Wood religiously as they do Jackson's crafty Pulp Fiction prince of pain?
THE ACTUAL OSCAR WINNER: Renee Zellweger as Best Supporting Actress from Cold Mountain from 2003
THE DEPRIVED OSCAR NOMINEE: Shohreh Aghdashloo from House of Sand and Fog
The beautiful and talented veteran actress Shohreh Aghdashloo turned in an absolutely memorable performance alongside Oscar winner Ben Kingsley ("Ghandi") playing grieving mother Nadereh Bahrani of a murdered son Esmail and wife of an ex-Iranian army officer Massoud Amir in writer-director Vadim Perelman's heart-wrenching House of Sand and Fog. Aghdashloo's poignantly charged performance was so absorbing in trust and tragedy that one could not believe as to why this woman was not blessed with Oscar gold. Aghdashloo demonstrated such range in courageousness, heartbreak, hopefulness and mental despair. How the Academy dropped the ball on such an omission is quite inexplicable.
Of course Aghdashloo was dismissed for Hollywood darling Renee Zellweger (who had appeared in some notable box office fare while carrying a good reputation as a solid actress) and her turn as spunky mountain girl Ruby Thewes in writer-director Anthony Minghella's soapy war romancer Cold Mountain. Zellweger, an adventurous actress on the verge of one day scooping up Oscar gold based on her consistent filmography, finally caught Tinseltown's attention and made her part of Academy Award history for the books. However, Aghdashloo's failure to capture the best supporting actress Academy Award for such an inspirational and intriguing character study of a neglected yet dutiful woman caught up in perpetual intolerance, insanity and familial loss could have made a refreshing kind of historical Academy Award-winning statement that would have been richly deserved in this skillful actress's continued film career.
THE ACTUAL OSCAR WINNER: Out of Africa as Best Picture (Universal, Mirage Enterprises) from 1985
THE DEPRIVED OSCAR NOMINEE: The Color Purple (Warner Bros.)
Now this is indeed a complete mystery as to how a brilliantly Steven Spielberg-directed film such as the empowering The Color Purple (based upon the Pulitzer Prize-winning novel by Alice Walker no doubt) can garner an incredible 11 Oscar nominations and not win ANY single Academy Awards to its credit? Endearing, confrontational, raw and observant, The Color Purple was completely shut especially in the acting (Lead actress Whoopie Goldberg was beat by A Trip to Bountiful's Geraldine Page, supporting actresses Oprah Winfrey and Margaret Avery was beat by Prizzi's Honor's Angelica Huston). Shockingly, Spielberg was not even nominated as Best Director for such a tremendous artistic effort in bringing lively cinematic pathos to Walker's touching tome. And where was Danny Glover's Oscar nod as the abusive Mister in the supporting actor category?
What boggles the mind even more is how producer-director Sydney Pollack's lyrically sweeping but stiff-minded and bloated romantic drama Out of Africa toppled the soulful and soundly affecting The Color Purple with all its emotional and psychological button-pushing outrage? We know…Out of Africa featured film-making royalty in the tag team of Robert Redford and Meryl Streep amid the scenic African landscape. Big whoop. In a perfect motion picture world the additional color that Spielberg's criminally overlooked Purple should have been painted with was bright gold…as in Oscar-winning gold!
THE ACTUAL OSCAR WINNER: Crash as Best Picture (Lionsgate) from 2004
THE DEPRIVED OSCAR NOMINEE: Brokeback Mountain (Focus Features)
Brokeback Mountain managed to coral an Academy Award for filmmaker Ang Lee (marking him as the first Asian to win an Oscar for direction of a motion picture) in the Academy's history. However, Brokeback Mountain may have been too taboo to win as Best Picture that particular year which many felt was quite narrow-minded and intolerable for a daring film depicting a gay cowboy love story as being too suggestive for mainstream movie audiences.
Hence, many could not understand as to why Paul Haggis's Crash was considered such a revelation and top choice as that year's Academy Award-winning film over the likes of the ground-breaking Brokeback Mountain or even George Clooney's superbly directed Good Luck, and Good Night. Some would even point to the fact that Crash was not even the best picture in its nominated category in comparison to Brokeback Mountain and the other contenders.
Crash explored the multicultural mishaps, snap to judgment notions and racial ignorance surrounding the hotbed turbulence in and around the Los Angeles region where clashing ideologies boil over. Crash pretty much had what Oscar gravitates to in considerable cinematic style: an all-star ensemble cast, a message movie about societal unrest (racism/cultural identity and confusion), a familiar playground setting to base the conflicting premise upon (Los Angeles) and its share of thought-provoking hysterics and dilemma-driven drama. Perhaps Lee's "unconventional" man-on-man frontier love story was just too much to reward even for liberal-minded Hollywood? Crash' s Oscar win as the best picture of the year was clearly the safe route to take although not the selected route to lead the hushed Brokeback Mountain to its expected Oscar glory.
–Frank Ochieng
[wpchatai]