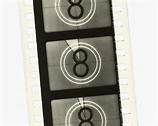 Oscar-winning filmmaker Steven Spielberg has taken movie audiences on extravagant adventures of a lifetime during his lengthy course behind the camera when impacting the film industry with his captivating on-screen imagination. Spielberg has shown an amazing range of vision and scope when tackling various movie genres that tap in the collective consciousness of moviegoers. Science fiction, social issue dramas, action and adventure, period pieces, family-oriented fantasies, comedies, war movies–you name it and Spielberg has done it on the big screen in his illustrious film career in directing, producing, writing and promoting.
Although Spielberg has done his share of adult-oriented films that cater to the sophisticated masses he is primarily known for his whimsical kid-friendly fare or at least releases that feature children in some of his escapist gems that may not necessarily be considered kiddie-coated. In Kid's Play: Top 10 Steven Spielberg-Directed Child-Centric Films we will take a look at Spielberg movies that highlight some of the magical and mischievous minors that actively give impishness and intrigue to some of his directed spry narratives.
The Kid's Play: Top 10 Steven Spielberg-Directed Child-Centric Films are (in alphabetical order according to film title):
1.) David from A.I. Artificial Intelligence (2001)
Poor David (Haley Joel Osment). All this techno-tyke wanted to do was enjoy the real sensations and feelings of being a human little boy so that he can gain some special love and attention from his human flesh-and-blood mother. Hence this is the premise for Spielberg's sci-fi coming-of-age fable A.I. Artificial Intelligence.
Osment stars as the little robotic rascal looking to experience the affections of a real human boy when he is adopted by Monica Swinton (Frances O'Connor) whose grief process is still in full effect as she agonizes over the catatonic state of her natural born son.
Thankfully, Monica's "real" son is cured of his long-standing and returns home to his enthusiastic mother. However, Monica's excitable demeanor for having her child in her life again leaves David (known as a "mecha" who is capable of having humanistic instincts) self-conscious, neglected, inadequate and envious. Hence, David finds comfort elsewhere when he befriends an unconventional mentor of sorts in Gigolo Joe (Jude Law).
2.) Tintin from The Adventures of Tintin (2011)
The Spielberg-directed The Adventures of Tintin is based upon the Belgian comic series from the heralded late cartoonist Herge. Spielberg brings to life the exploits of young journalist Tintin (Jamie Bell) and his faithful dog Snowy as the twosome are based in Brussels.
The Adventures of Tintin is presented as a glossy 3-D computer-animated adventure entertainment glistening with vibrant imagery thus making Spielberg's production looking so stunningly lively with sparkling realness and authenticity.
Our junior-sized protagonist Tintin and his four-legged sidekick Snowy encounter some mystery and suspense when purchasing a model ship known as "The Unicorn" leads into all kind of colorful chaos regarding intrepid detectives, shady individuals, elusive pickpockets and abducting-loving sea captains. At the center of Tintin and Snowy's periled travels is a mysterious scroll that everyone seems to want to get their hands on.
3.) Jim "Jamie" Graham from Empire of the Sun (1987)
Long before finally capturing Oscar gold in 2010's The Fighter or donning a black cape and cowl as "The Dark Knight" or becoming a walking-and-stalking tirade monster on a movie set years ago Christian Bale was a talented 13-year old adolescent in the late eighties receiving direction from Steven Spielberg in his Oscar-nominated war epic Empire of the Sun.
Bale's remarkable performance told the tale of British privileged youngster Jim "Jamie" Graham whose idyllic existence in Shanghai with his wealthy family is disrupted when the Japanese invade the region in December of 1941.
Separated from his loved ones and obviously distraught Jamie becomes a captured prisoner of war under the tedious watch of the Soo Chow confinement camp during World War II. Bale's Jamie Graham is based on the author J.G. Ballard's semi-autobiographical novel as the nostalgic reminiscences and heartaches are brought to the emotional surface where a schoolboy is forced to face consequences as a man during times of hellish war behind enemy barb wires.
4.) Elliott, Michael and Gertie from E.T. The Extraterrestrial (1982)
Perhaps the most familiar and famous of Spielberg's on-screen minor mop-tops are the trio of siblings that grace one of cinema's most beloved sci-fi family-friendly fantasies in the heartfelt and inspirational E.T. The Extraterrestrial. Of course we are referring to E.T.'s human "guardians" in older brother Michael (Robert MacNaughton), middle child Elliott (Henry Thomas) and bubbly baby sis Gertie (Drew Barrymore).
The siblings' mission was self-explanatory: they needed to get their alien charge E.T. back home to his own stomping grounds and guard him against the grown-ups and other authority figures that want to exploit and perhaps endanger their sweet bug-eyed, flat-headed affable alien pal with the penchant for yummy Reese's candies and playfully dressing up in girls' attire. The special bond that E.T. and Elliott shared in particular was very heart-warming and inspired.
5.) Jack and Maggie Banning from Hook (1991)
There is nothing sadder than a busy parent that cannot make time for their children. When parents undergo grueling work schedules and become no-shows at their off-springs' social functions and sporting events then this can create a string of lingering disappointments, familial strain and disillusionment.
Well, father Peter Banning (Robin Williams) is one of those chronic white-collar working dads that is successful in what he does as a corporate lawyer but he is paying a heavy price in alienating his wife Moira (Caroline Goodall) and his impressionable young children in Jack and Maggie (Charlie Korsmo and Amber Scott).
Soon Peter will step up his fatherly duties when he learns of his old nemesis Captain Hook (Dustin Hoffman) kidnapping his ignored kids. This sets the stage for the now adult Peter Banning/Peter Pan to return to Neverland and retrieve Jack and Maggie while learning to tame and rehabilitate Hook and find the inner child within the workaholic father that now recognizes how precious his two youngsters really are as a gift to him.
6.) Short Round from Indiana Jones and the Temple of Doom (1984)
Spielberg not only directed and delivered a mid-1930's adventurous hero in professor and archaeologist in the fedora-wearing Indiana Jones (Harrison Ford) but he padded him and his adventures with sultry nightclub singer Willie Scott (Kate Capshaw a.k.a. "Mrs. Steven Spielberg") and a twitchy 12-year old Short Round (Ke Huy Quan).
Yes, Short Round was the mini sidekick to Indy and clearly looked up to his swashbuckling mentor and idol as he was able to experience his rollicking growing pains through a quaint Indian village where it is believed that a key missing sacred stone was responsible for the existing evil spirits that persist and continue to punish their children through abduction and sacrifice.
Short Round served as the half-pint comic relief and sometimes demonstrated more common sense than his big buddy Indy. This kid was precocious, pesky, panicky and pithy. Importantly, Short Round was Indiana Jones's diminutive prized pupil in action-packed shenanigans.
7.) Alexis and Timothy Murphy from Jurassic Park (1993)
At one point sibling pair Alexis "Lex" and Timothy Murphy (Arianna Richards and Joseph Mazzello) must have found Dino the dinosaurs as such a cute fictitious prehistoric pet on The Flintstones. Well, it certainly took more than Dino Flintstone to realize how very real, carnivorous, creepy and captivating the mammoth beasts are in Spielberg's sci-fi beast-of-burden epic adventure Jurassic Park.
Naturally, Jurassic Park is based upon the 1990 novel by late author/physician Michael Crichton. The film told of the tragic circumstances regarding a cloning dinosaur theme park located on a nearby Costa Rican island where misguided opportunities, greed and a major power outage shutdown leads to the disastrous release of the mighty living dinosaurs causing harm and havoc to their doomed human prey.
Both Lex and Tim happen to be the grandchildren of InGen founder and CEO John Hammond (Richard Attenborough) whose creation of Jurassic Park was his bio-engineering brainchild. In addition to Lex and Tim taking advantage of their powerfully financed grandfather's theme park tour some investors are invited to tag along and verify the safety measures of Jurassic Park. Joining Lex, Tim and Grandpa John are mathematician Ian Malcolm (Jeff Goldblum), shifty lawyer Donald Gennaro (Martin Ferrero), paleontologist Dr. Alan Grant (Sam Neill) and paleobotanist Dr. Ellie Sattler (Laura Dern). Maybe next time Lex and Tim should stick to the rides at Disneyland…don't you think?
8.) Cathy Bowman from The Lost World: Jurassic Park (1997)
After 1993's sensational blockbuster Jurassic Park made a tremendous splash at the box office worldwide director Steven Spielberg returned to direct its sequel The Lost World: Jurassic Park. The cast of returning participants form four years ago were on hand in the likes of Jeff Goldblum's mathematician Ian Malcolm, Richard Attenborough's InGen bigwig bio-engineer John Hammond and his now older grandchildren Alexis and Timothy Murphy as portrayed by Arianna Richards and Joseph Mazzello.
Well, there is a whole new chapter involving those dynamic dinosaurs on Jurassic Park that may have previously multiplied o another island before being transported to Isla Nublar. Of course this means fresh nightmarish news for any opportunistic slickster looking to exploit these dangerous dinosaurs that are already in an explosive dilemma with the human element trying to control their spacious landscape. Young Cathy Bowman (Camilla Belle) is among the latest young souls (such as Lex and Tim who preceded her dinosaur confrontations) that are front and center as she shows her child-like innocence to these unpredictably marvelous yet monstrous creatures.
9.) Albert Narracott from War Horse (2011)
Who says that a boy and his dog is the only acceptable "man's best friend" philosophy allowed? How about a boy and his trusty horse? It sounds fabulous given the fact that this special inter-species coupling is put into the directorial hands of Steven Spielberg's production of
War Horse
, the World War I war drama based on British author Michael Morpurgos's 1982 children's novel.
Sprawling and passionately defined, Spielberg delivers a solid tale of a teenage farmboy Albert Narracott (Jeremy Irvine) whose devotion and determination to remain close to his thoroughbred horse Joey takes a sad turn when they are threatened to be split up. Albert's father decides to sell Joey to the British cavalry for financial profit. Sensing the need to reunite with his best friend in war-bound Joey the conflicted Albert decides to depart England and join the service to experience the adventurous combat. War Horse represents a special kind of durable friendship and commitment rarely seen among human companions.
10.) Rachel and Robbie Ferrier from War of the Worlds (2005)
Steven Spielberg's sci-fi disaster thriller War of the Worlds is roughly the big screen adaptation of author H. G. Wells's famed "The War of the Worlds" novel. Rousing, intense and sweeping, War of the World focuses on the grand scale ominous alien invasion of Earth and one estranged family's efforts to overcome their familial angst while battling and surviving the onslaught of the menacing mechanical outer space visitors looking to ravage the entire planet.
Divorced dockworker Ray Ferrier (Tom Cruise) has not been a very good hands-on father to his children in teen son Robbie (Justin Chatwin) and little daughter Rachel (Dakota Fanning). However, Ray is saddled with his kids whom he has not seen or communicated with in ages when his ex-wife and her current man decide to take a trip to Boston. Thus Ray must learn to get reacquainted with hi estranged offspring but the timing is bad when the mechanical misfits from beyond pull off a full invasion causing penetrating panic in the streets. Both Rachel and Robbie must rely on a father they hardly know to protect them from the vast alien assault. Maybe it will be a glorious upcoming Father's Day after all for Ray Ferrier in light of his papa-providing heroics?
–Frank Ochieng
[wpchatai]