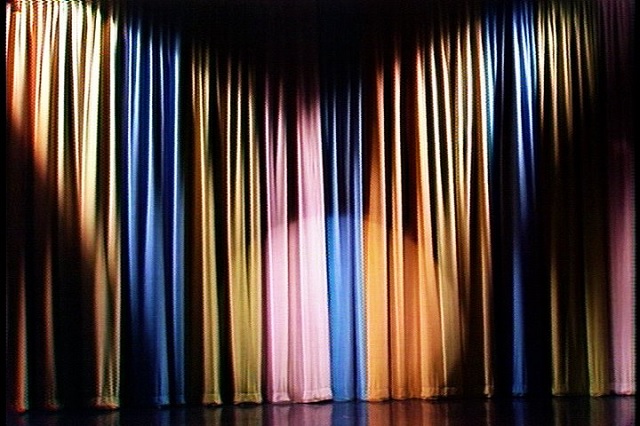 Real comedy still happens on late night, we can prove it. If you like Conan comedy gold, Fallon friendliness, cutesy Corden, list-making Letterman, kneedy Kimmel, and all the rest, I hope you'll enjoy this column too.
Last night on late night, Conan spoke with Ex Machina's Alicia Vikander and Moone Boy's Chris O'Dowd, Nathan Lane serenaded Letterman with an original song called "I'm dead inside," James Corden played human piñata with LL Cool J and Kaley-Cuoco Sweeting, Sofia Vergara and Jimmy Fallon played "catchphrase" on The Tonight Show, and Adam DeVine drank beers in a Man Show toast with Jimmy Kimmel! Plus, Cinco de Mayo jokes.
Conan
Day after Cinco de Mayo, Drunko de Gringo
Endangered humans. Good luck finding one of these, "an angry old white guy with no strong opinion about Barack Obama".
Because the 2016 Presidential race is gearing up and more candidates are joining the fray all the time, Conan and TBS have already cast a 2016 race movie. Jeb Bush will be played by a young Willard Scott.
Chris O'Dowd talks about being on Broadway with James Franco in Of Mice and Men, and expounds on the two types of fans that came to the show.
---
Late Show with David Letterman
On retirement: "Between the psychiatrist and the daytime drinking, I'll be fine".
Dave makes a questionable joke about how Cinco de Mayo is "really a holiday for all the people we're trying to keep out".
Dave talks with Reese Witherspoon about her production company, Gone Girl and Wild, and her new buddy movie with Sofia Vergara, called Hot Pursuit, about a cop (Witherspoon) that needs to transport a witness (Vergara) in a federal drug trial.
A re-air of the Letterman classic "Fun With Delivery Men".
Broadway legend Nathan Lane (It's Only a Play) performs an original Shaiman & Wittman number for Dave called "I'm dead inside". "I get no joy from all the joy I provide". "Oh when the world all got ebola, I just went and had a cola". "There ain't no Jekyll here, just Mr. Hyde".
---
The Tonight Show Starring Jimmy Fallon
Sofia Vergara is on the show, promoting her new movie with Reese Witherspoon, Hot Pursuit.
James Marsden is on tonight, from the new movie The D Train, which co-stars Jack Black.
The "shareable" content of the night is the game "catchphrase", basically charades but with talking indirectly about the mystery instead of drawing it. The game is funny and totally watchable.
More of the Sofia Vergara interview, where she talks about how her husband-to-be Joe Manganiello got caught with "wandering eyes" by event photographers.
---
Jimmy Kimmel Live!
Kimmel talks with Workaholics star Adam DeVine about "calling in drunk" to work.
Jimmy plays with the #Cisco Wall of America
Jimmy is fascinated by the new colored emojis, especially vulgar ones.
Modern Family's Julie Bowen talks about embarrassing herself at a pro basketball games and being ditched by her family at a lemonade stand.
---
The Late Late Show with James Corden
LL Cool J likes to be called "Dad".
James Corden is confused about Cinco de Mayo.
Kaley Cuoco-Sweeting did horse showing/jumping/something.
Human piñata
---
Late Night with Seth Meyers
Jack Black and The D Train costar James Marsden were on an episode of Touched by an Angel together. Roll the clip!
GOP Presidential candidate and former HP executive Carly Fiorina believes climate change is real, but that individual countries won't ever stop it, so why lead by example?/ except we should lead by example in creating new technology to solve climate change, then sell it. That about it?
---
The Daily Show with Jon Stewart
Willie Nelson is on the show talking about his life, his music, and his new book It's a Long Story: My Life.
[wpchatai]