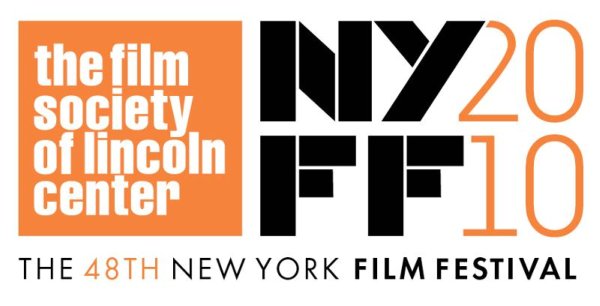 The 48th annual New York Film Festival is fast approaching us on September 24th, filled with a rich variety of films that will surely appease everyone's taste. From populous director David Fincher's The Social Network to Shakespeare's adapted The Tempest, this year's festival will turn the heads of mainstream movie goers to theater buffs to foreign film gurus alike. Here are just a few, in no particular order, that are amongst the most highly anticipated of this year's lineup:
1.We Are Who We Are
Synopsis:
"The sudden death of its patriarch leaves a Mexican clan bereft, panicked about their survival, and fumbling to continue a family tradition—namely, a cannibalistic rite that involves the hunting and gathering of fresh human meat in present-day Mexico City.As the widow and her three teenage children grow increasingly desperate, the young director Jorge Michel Grau combines slow-burning suspense with simmering sexual tension and a queasy sense of mystery: the belief system behind what the family calls "the ritual" is never fully explained."
2. Poetry
Directed by Chang-dong Lee, starring Jeong-hee Yoon, Nae-sang Ahn, and Da-wit Lee.
Synopsis:
"A profound story of an elderly woman in search of the fundamental poetry from her life. Aside from being sentenced with an Alzheimer's disease, she faces another dilemma when her teen-aged grandson who is under her care is found to be one of the assaulters of a girl from his junior-high school who had committed suicide."
3. Another Year
Synopsis:
"British filmmaker Mike Leigh delivers another emotionally honest portrait of ordinary people trying to make sense of their lives in this comedy drama. Tom (Jim Broadbent) and Gerri (Ruth Sheen) are a couple who are drifting past middle age into their sixties; he's a geologist and she's a psychotherapist. Tom and Gerri have a stable and happy marriage and a grown son, Joe (Oliver Maltman), an activist lawyer who hasn't settled down yet, much to his mother's chagrin. One of Gerri's co-workers and close friends is Mary (Lesley Manville), who puts up a facade of desperate good cheer despite the fact she's been very lonely since her husband left her and has been drowning her anxieties in wine. Gerri has unsuccessfully tried to fix Mary up with Tom's sloppy but good natured pal Ken (Peter Wight), and she's startled when Mary begins openly flirting with Joe, more than 20 years her junior. Mary's troubles only grow worse when she stops by Tom and Gerri's place only to be introduced to Katie (Karina Fernandez), Joe's new girlfriend. Another Year received its world premiere at the 2010 Cannes Film Festival."
4. Film Socialisme
Synopsis:
"A symphony in three movements. Things such as a Mediterranean cruise, numerous conversations, in numerous languages, between the passengers, almost all of whom are on holiday… Our Europe. At night, a sister and her younger brother have summoned their parents to appear before the court of their childhood. The children demand serious explanations of the themes of Liberty, Equality and Fraternity. Our humanities. Visits to six sites of true or false myths: Egypt, Palestine, Odessa, Hellas, Naples and Barcelona."
5. Mysteries of Lisbon:
Directed by Raoul Ruiz, starring Léa Seydoux, Melvil Poupaud, and Lena Friedrich
Synopsis:
"Based on a famous nineteenth-century Portuguese novel, Raul Ruiz's Mysteries of Lisbon follows a jealous countess, a wealthy businessman and a young orphaned boy across Portugal, France, Italy and Brazil where they connect with a variety of mysterious individuals."
6. The Tempest
Directed by Julie Taymor, starring Helen Mirren, Djimon Hounsou, Russell Brand,Alfred Molina, Ben Whishaw, Felicity Jones, David Strathairn, Alan Cumming, Chris Cooper, Reeve Carney, Tom Conti
Synopsis:
"A big-screen adaptation of Shakespeare's "The Tempest" that, in a gender-defying twist, will see Helen Mirren reigning over the magical island. Although the play centers on Prospero, an exiled duke-turned-sorcerer, Taymor — who likes to take an experimental approach to her stage and film projects — has rechristened the lead character Prospera so that Mirren can take on the role. Shakespeare's play mixes romance with fraternal politics and the supernatural. As revised for the screen, it will center around Prospera, her daughter Miranda (Jones) and a shipwrecked crew full of Prospera's enemies."
7. Certified Copy
Synopsis:
"James Miller (William Shimell) is an English writer, in Tuscany to promote his new book. An unidentified gallery owner (Juliette Binoche, who won the Best Actress award at the Cannes Film Festival for her performance) attends Miller's lecture on the subject of art and the value of original works versus copies, following which the pair meet up and decide to embark upon a sightseeing journey through the picturesque Tuscan countryside. There, they are mistaken for a married couple. On the insistence of the woman they keep up the pretence, but as time goes on we realise that there may be more to their seemingly new relationship than meets the eye. The conversations and arguments between the couple and the characters they encounter throughout the day, offer smart and light–hearted reflections on marriage and sexual politics, whilst director Abbas Kiarostami constantly challenges his viewers to work out what is copy and original, play–acting and reality."
8. Carlos
Synopsis:
"Based on an original idea by Daniel Leconte, written by Olivier Assayas and Dan Franck, directed by Assayas, Carlos tells the story of Ilich Ramírez Sánchez who, for two decades, was one of the most wanted terrorists on the planet. Between 1974, in London, where he tried to assassinate a British businessman, and 1994, when he was arrested in Khartoum, he lived several lives under various pseudonyms, weaving his way through the complexities of international politics of the period."

9. Hereafter
Directed by Client Eastwood, starring Matt Damon and Bryce Dallas Howard.
Synopsis:
"The film tells three parallel stories about three people affected by death in different ways; Matt Damon plays American factory worker George, who is somehow able to communicate with the dead; Cécile de France plays French television journalist Marie, who survives a tsunami; and Frankie and George McLaren play Marcus and Jason, an English boy and his brother who is killed in a car accident. At the denouement, all three stories and characters converge. Bryce Dallas Howard, Lyndsey Marshal, Jay Mohr and Thierry Neuvic have supporting roles."
10. The Social Network
Synopsis:
"The remarkable story behind Facebook comes to the big screen with this Columbia Pictures production scripted by The West Wing's Aaron Sorkin and directed by David Fincher (Fight Club, Zodiac). The year was 2003. Computer programming wizard Mark Zuckerberg (Jesse Eisenberg) was a Harvard undergrad when he laid the foundation for a social networking website that would revolutionize the way we communicate. Six years later the ambitious entrepreneur made his first million — but that was just the beginning. Despite all of Zuckerberg's wealth and success, his personal life began to suffer as he became marred in legal disputes, and discovered that many of the 500 million people he had friended during his rise to the top were eager to see him fall. Justin Timberlake co-stars as Napster co-creator Sean Parker, with Andrew Garfield filling the role of ousted Facebook co-founder Eduardo Saverin. The Social Network is based on the book The Accidental Billionaires by Ben Mezrich."
Visit the official website for the New York Film Festival
[wpchatai]