134- Birth (2004)
Directed by Jonathan Glazer
A stylistically bold movie that combines the surrealist work of Luis Buñuel while evoking the austere technical mastery of Stanley Kubrick, Birth is visually dazzling, always unpredictable and features lingering performances by Nicole Kidman and 11-year-old Canadian actor Cameron Bright. Coupled with an intriguing premise about death and the possibility of rebirth and assured direction from Jonathan Glazer, the film poses questions about grief, longing and imagination while sending shivers down your spine.
133- Irreversible (2003)
Directed by Gaspar Noé
Genre: Thriller, Drama
Few films are as uncomfortably involving as this one, but regardless, Irreversible is a powerful film of lasting emotional resonance. A feat of impressive technical and astonishing acting prowess that make Noé's disconcerting stylistic choices and the extreme violence justified when you look at the bigger picture. Even if you despise this film, you can't deny its ability to incite strong personal reactions amongst the audience.
–
132- Last Days (2005)
Directed by Gus Van Sant
Genre: Bio-pic, Drama
Gus Van Sant continues in his newfound filmmaking style, using lengthy single take stretches sans dialogue to tell stories about death. Through non-linear storytelling and a focus on environmental tone and texture, Last Days is one of the most honest big-screen depictions of heroin addiction. It's adventurous filmmaking where the action that transpires offscreen is as important as what happens inside the frame.
Listen to our review from podcast #55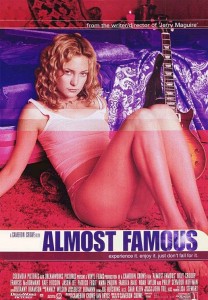 131- Almost Famous (2000)
Directed by Cameron Crowe
Genre: Comedy, Drama
One the best pop-culture pictures of the past decade, Almost Famous is based on Crowe's experiences touring with rock bands The Allman Brothers, Led Zeppelin, The Eagles and Lynyrd Skynyrd while writing for Rolling Stone magazine at the age of fifteen. A vividly realized celebration of personal filmmaking. Crowe's script is funny, heartfelt and harkens back to Hollywood's golden age of sophisticated comedy.
–
130- Crash (2004)
Directed by Paul Haggis
Genre: Drama
Clearly modeled after Short Cuts and Magnolia, Crash may be a trifle shallow in its treatment of its important topic, but it has enough broad appeal to draw in large audiences, and the energy to carry you breathlessly to its powerful conclusion. Exceptional performances, a powerful, multi-layered script, truthful, intelligent and likely to ignite many good debates.
–
–
129- Red Road (2006)
Directed by Andrea Arnold
Genre: Thriller, Drama
Anders Thomas Jensen and Lone Scherfig created Red Road's characters as part of the Dogme-like "Advance Party" concept, in which three directors are assigned the same actors, the same setting, and the same essential narrative circumstances, and told to create three different films. Arnold's is the first, coming on the heels of her acclaimed short film Wasp, which won her an Oscar. The result made for a spellbinding, intelligent thriller that takes its time to get where its going but is well wroth the trip. Like Lynne Ramsay, Arnold likes watching people think more than listening to them talk and with Red Road, she invites us to become voyeurs of the voyeur.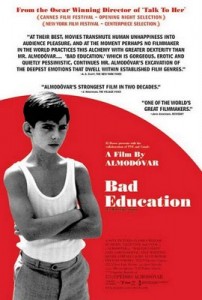 128- Bad Education (2004)
Directed by Pedro Almodóvar
Genre: Noir, Drama
This dark thriller about two young boys at a religious school in the early 1960s cleverly blurs the distinction between reality and fiction, while delving into pedophile priests and homosexuality in the Catholic Church. Almodovar has taken the classic noir and given it a new spin. There are no gumshoes, no smoking guns, no femme fatale – this time Pedro Almodovar goes all Hitchcockian spinning an intricate web of desire, deceit, mystery and murder from a queer, Catholic sensibility. Bad Education is certainly provocative and original and like all Almodovar films, worth seeing.
127- My Winnipeg (2009)
Directed by Guy Maddin'
Genre: Mockumentary
Guy Maddin's weird, beautiful, funny and entertaining look at his hometown. My Winnipeg is a re-creation of Maddin's childhood with actors playing his family, including the legendary Ann Savage (Detour) as his mom! Maddin narrates providing a documentary-like background look on Winnipeg and its history. If you don`t want to take my word than how about that of Roger Ebert: "If you love movies in the very sinews of your imagination, you should experience the work of Guy Maddin."
Listen to our review from podcast #54
126- Musa The Warrior (2001)
Direceted by Sung-su Kim
Genre: War, Epic, Martial Arts
In short, The Warrior is one of the two finest war epics, along with Terrence Malick's The Thin Red Line (1998), to appear in the past thirty years. Realistic, subtle and relentlessly grim, it captures the essence of war in all its blood and glory. The battle scenes alone make The Warrior worth a watch for anyone who loves martial arts and adventure films.
–
–
125- Edge Of Heaven (2009)
Directed by Fatih Akin
Genre: Drama
Turkey's Fatih Akin finally scores a winner after the overrated Head-On by beating Paul Haggis at his own game – here, Akin brings together seemingly disparate characters together in a complex plot that defies conventional structuring, opting instead for a rigidly "chaptered" approach which could've been disastrous but instead somehow heightens our emotional involvement.
– Simon Howell
Listen to our review from podcast #41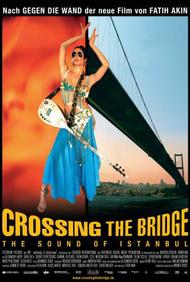 124- Crossing The Bridge: The Sound of Istanbul (2005)
Directed by Fatih Akin
Genre: Documentary
Fatih Akin's rich documentary follow-up, Crossing the Bridge, digs deep into Istanbul's musical and social history. Infused with cultural and political concerns, this film weaves together a rich tapestry of musical styles that celebrate the diversity that makes up contemporary Turkish life. Here Akin returns to the notion of East-meets-West with an inviting music documentary that's more about sound than sight.
Listen to our review from podcast #41
123- Dear Zachary (2009)
Directed by Kurt Kuenne
Genre: Documentary
Dear Zachary, at various points throughout its 93-minute runtime, acts as home movie, eulogy, horror film, crime procedural, and a naked call for activism. Ultimately, however, it emerges as an emotional atom bomb, a film tightly constructed to provide a series of sharp, painful shocks, carefully doled out at precise moments, effectively recreating the sensations doubtlessly felt by its relentlessly tortured subjects. It is less a documentary – with oblgations towards the "objective" view – than a travelogue of human suffering and redemption, complete with inalienable heroes and villains.
– Simon Howell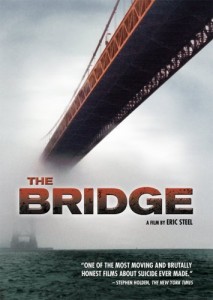 122- The Bridge (2006)
Directed by Eric Steel
Genre: Documentary
This is one movie that's guaranteed to linger in your mind after you watch it. Shot over an entire year in 2004, The Bridge is a startling documentary about San Francisco's Golden Gate Bridge and the people who go there to commit suicide. Director Eric Steel assembles a scrapbook of suicide: memories from the surviving family and friends and beautiful, distrubing and morbid caught-on-tape records of those suicide attempts. Juxtaposing transcendent beauty with personal tragedy, The Bridge has left critics divided but regardless it is one of the most disquieting of documentaries. This would be an uncomfortably voyeuristic experience if Steel weren't so careful not to exploit the material. The interviews of friends and family of jumpers keep the tragedies in context while reminding us that no matter how alone some of these people felt, they weren't without people who loved them. And the true substance of The Bridge lies in their words, rather than the shots of the people they've lost.
121- The Road (2009)
Directed by John Hillcoat
Genre: Drama, Thriller
Based on Cormac McCarthy's Pulitzer Prize-winning bestseller, The Road is an intact and haunting tale that pulls you in and sticks with you. John Hillcoat's faithful adaptation beautifully captures McCarthy's cryptic allegory about enduring hope through the darkest of times, and it's an incredibly strong piece of dramatic storytelling that has Viggo Mortensen giving the performance of his career.
McCarthy`s novels are not easy to adapt and because of this they have largely been ignored for years as source material for motion pictures. The Road is among McCarthy's most inherently non-cinematic books, so much so that some have labeled it "unadaptable." With this consideration in mind, one has to be impressed by what Hillcoat and his screenwriter, Joe Penhall, have accomplished.
Listen to our review from podcast #157–
Best of the Aughts – Page: 1 – 2 – 3 –  4 –  5 –  6 –  7 –  8 –  9 –  10 –  11 –  12