5- Finding Nemo (2003)
A heartbreaking and heartwarming movie about clownfish, 2003's Finding Nemo had audiences glued to the screen. A story about a son taken from his father, and the lengths a dad would go to save his only child, Finding Nemo was a fast favorite. Exploring both life under water, and unlikely relationships, this film still had fans begging for a sequel ten years later. Much to everyone's excitement, Disney and Pixar have finally listened to our plea and a Finding Dory is slated to come out in 2015.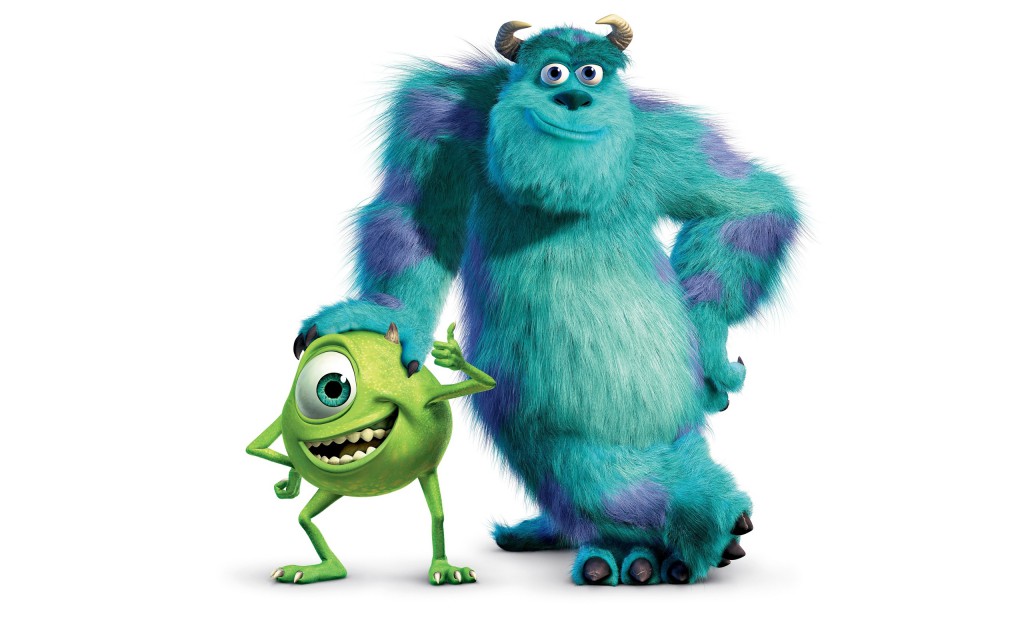 4- Monsters Inc. (2001)
Who doesn't remember being afraid of the monster in the closet when they were a kid? Worried that just as you were about to fall asleep, it would pop its gruesome head out and come for you in the night. Well according to 2001's Monsters Inc. that's exactly what happens. A story about an organization of monsters that scare children for their screams in order to fuel their city's power, Monsters Inc. showed audiences the very human side of the things that go bump in the night. It also played with the idea that the things we don't understand, the things we come to fear, can sometimes be the very things that change our lives for the better.
Lucky for us the prequel, Monsters University, will be out later this month.
3- Brave (2012)
In an age where young girls measure their beauty and worth according to how much they weigh, 2012's Brave was a breath of fresh air. A movie about what it means to be yourself when the whole world is telling you who you're supposed to be, Brave gave girls a heroin they could believe in and relate to. The story also focuses on the relationship between Merida and her mother, how despite their differences they learn to appreciate one another. Brave is a movie about more than just finding the courage to stand up against the villain, but finding the courage to stand up to those who love us most.
2- Toy Story (1995)
In second place on this list (and debatably worth the top spot) comes 1995's Toy Story. The touching tale of a cowboy and a spaceman that discover there's enough room in the toy box (and Andy's heart) for both of them. A movie with a message, a whirlwind adventure, pizza delivery men, Sid from next door and claw worshipping aliens, Toy Story is for audiences of all ages. And with two equally fantastic sequels, Toy Story will find a friend in audiences for generations to come.
1- Up (2009)
What do balloons, a talking dog, a child, a house, and a grumpy old man all have in common? 2009's Up. A movie with heart, this tale is of a man whose beloved wife has passed away before either of them have the chance to see Paradise Falls, something they've been planning since they were children. Determined to save the home he and his late wife built together after the city is given permission to tear it down, Carl anchors hundreds upon hundreds of balloons to the home, lifting it up into the air and whisking him away on an adventure of a lifetime. Throughout the movie, Carl is faced with heart breaking decisions, colourful characters, and touching moments. A movie about love, letting go, and learning that you're never too old to go on an adventure, Up is a brilliant movie that is sure to move audiences of all ages.
Caitlin Marceau
[wpchatai]