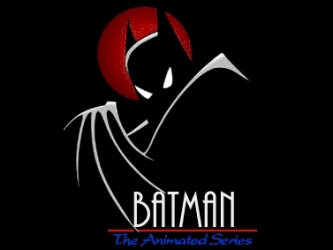 The right music can make all the difference in a TV show. It can elevate a scene, imbue it with nuance and meaning, or destroy it, either under- or over-playing the emotion and rendering it lifeless or trite. Many have opinions on the best or most memorable TV theme songs, but far fewer have anything to say about original scores. This is a somewhat skewed list, with recent series far better represented than classics, but the shows discussed below are all very strongly tied to their scores. They function as characters in the stories, bringing the audience to a particular time or place and immersing them in that world. See how many of the series you can identify by sound alone, then scroll down, where each selection is explained and accompanied with a video clip.
Honorable Mentions: Animaniacs, Batman: the Animated Series, Scrubs, Victory at Sea
10. Clip #10
9. Clip #9
8. Clip #8
7. Clip #7
6. Clip #6
5. Clip #5
4. Clip #4
3. Clip #3
2. Clip #2
1. Clip #1
10. Battlestar Galactica (2003)
Composer: Bear McCreary
Bear McCreary is one of the most interesting and talented composers working in television right now (on The Walking Dead, to be precise). His score for Battlestar Galactica draws from many genres, particularly classical and world music. The contrast of BSG's sci-fi aesthetic with these musical choices grounds the show in reality and emphasizes its philosophical elements. The score also creates a unique aural history for the Twelve Colonies, the Cylons, and the Fleet. It's not all classical either- McCreary's take on Dylan's "All Along the Watchtower" provides a pivotal plot point and its use fuels several of the series' most significant moments.
SPOILER ALERT: This clip from BSG is from the series finale and gives away the significance of "All Along the Watchtower", which is a running question for several seasons. You've been warned.
[vsw id="0YpyDMxTZyo" source="youtube" width="500″ height="425″ autoplay="no"]
9. Glee
Executive Music Producer: Adam Anders
Glee's a bit of a cheat for this list, as it has much more of a soundtrack than a score, but its music is inextricably linked to the show. Adam Anders, a Grammy Award nominated and Emmy Award winning producer, creates arrangements and covers of widely varying songs to fit the particular needs of each episode. His efforts have been met with success- Glee has become a phenomenon, with singles charting on iTunes after almost every episode. This past season, Glee introduced original songs, a trend which will probably continue, for financial reasons more than any other. The show is at its best when using music and performance to draw thematic parallels between the characters and storylines. This use of music provides insight about and to the characters and elevates an otherwise straightforward high school dramedy.
[vsw id="jkhT_W0CR6w" source="youtube" width="500″ height="425″ autoplay="no"]
8. Alias
Composer: Michael Giacchino
In the past several years, Michael Giacchino has come to prominence with his award winning scores for The Incredibles, Ratatouille, Cloverfield, and LOST, among others, but Alias is where he first caught listeners' ears. It's a potentially tricky show to compose for, with multiple action scenes per episode, often set in cities all around the globe, and frequently convoluted plotlines and character relationships. Giacchino rose to the challenge, using varied instrumentation and musical genres, with an emphasis on techno and electronica, to give Alias a memorable and pulse-pounding score. Many episodes, particularly in the earlier seasons, end on quieter moments, with montages of the protagonist, Sydney, set to pop ballads. This contrast between the music of Sydney-as-spy and Sydney-as-civilian emphasizes the struggle of the protagonist to reconcile or, barring that, compartmentalize the disparate elements in her life, giving the audience a window into her experience.
[vsw id="uaCPtbtGj_I" source="youtube" width="500″ height="425″ autoplay="no"]
7. The Monkees
Composer: Stu Phillips
Inspired by the success of A Hard Day's Night, The Monkees premiered in 1966, a sitcom based around the hijinks of four friends and bandmates trying to break into the music business. Each episode featured music by the band in segments which were essentially music videos. These segments were stitched together with loose plots and filler to bring the running time up to a half hour. The show is essentially a live action cartoon and Phillips' background music does a lot to complement this tone. The combination of pop singles, several of which are still hugely popular, and over the top campy interstitial music, made for a unique series absolutely inseparable from its soundtrack. Though it only lasted two years, The Monkees had a significant impact on pop culture and brought music videos and musical sketch comedy to weekly television.
[vsw id="vzHtO9quFQc" source="youtube" width="500″ height="425″ autoplay="no"]
6. Firefly
Composer: Greg Edmonson
Firefly is not the easiest sell. It's a space western set in a future where humans fled a dying Earth to settle in a new system of planets, some rich, some dirt poor. It's a complex and layered world where almost everyone speaks fluent English and Mandarin and those living on the fringes may ride a horse to pick up a friend at the hover-train station. Edmonson, who has been nominated for and won several awards, particularly for his scores to Uncharted and Uncharted 2, establishes the tone of the show and introduces the audience to this strange world immediately. Strongly built on western instrumentation (fiddle, guitar, etc.), as well as asian tonalities, the music of Firefly is distinct to its 'Verse and provides an access point for the uninitiated.The clip embedded below demonstrates this, with the asian influence felt at the beginning of the scene and the western at the end. The music in this opening scene from the second pilot gives the attentive viewer all they need to know about the world they're seeing and does it with style.
[vsw id="2esS05glh1s" source="youtube" width="500″ height="425″ autoplay="no"]
5. Twin Peaks
Composer: Angelo Badalamenti
Twin Peaks is an odd show. Co-created by David Lynch and Mark Frost, the series features extensive dream sequences and melds '90s elements and characters with a strong dose of '50s nostalgia and fetishism. The score by Angelo Badalamenti, a frequent collaborator of Lynch's, features both synth melodies and cool jazz tracks, adding to this strange brew to make an utterly unique whole. The music is often heightened in tone, complimenting the stylized dialogue and visuals. In scenes featuring emotional teens and parents, the music is melodramatic and overwrought; in scenes featuring the cool-as-cucumber lead, it's detached, understated, and jazzy. The protagonist's dreams are often disjointed and confusing, but they feature oddly straightforward music, as in the clip below. This element of normalcy makes the dreams feel all the stranger, and highlights just how successful and original this score is.
[vsw id="36_vlZha7bg" source="youtube" width="500″ height="425″ autoplay="no"]
4. The No. 1 Ladies' Detective Agency
Composer: Gabriel Yared
Set in Gaborone, Botswana, The No. 1 Ladies' Detective Agency is instantly identifiable by its score. Gabriel Yared, who won an Oscar for his score for The English Patient, both composed new pieces for the show and used music by popular Botswanan artists, such as Stampore, a guitarist, and Vee, a rapper, crafting a score that feels utterly authentic. From the polyrhythmic drums and instrumentation to the variety of genres featured, Yared's score avoids the common pitfalls others fall prey to on shows such as these, either falling too in love with a country's traditional music to the detriment of the timeliness of the piece or abandoning it all together and sacrificing the setting's sense of history and depth. Jazz also features strongly in the score, as the lead, played by Grammy Award winning artist Jill Scott, has an ex-husband who's a trumpeter. Unfortunately, The No. 1 Ladies' Detective Agency is a little seen series, so the only clip available to embed is a special feature about the show's music put out by HBO. It does, however, give a sense of the show and demonstrates just how strongly connected this series is to its score.
[vsw id="_jgaIl-6-ZE" source="youtube" width="500″ height="425″ autoplay="no"]
3. Treme
Music Supervisor: Blake Leyh
Treme, a series set in New Orleans three months after Hurricane Katrina, is a show worth watching for its music alone. Several of the main characters are musicians and the show is steeped in the world of New Orleans jazz. Rather than dub in music and teach their actors to fake, the producers of Treme regularly bring on great musicians to guest star, lending the show an almost unparalleled level of musical authenticity. Many episodes feature performances, be they gigs on stage or impromptu jam sessions on the street, and music lovers will enjoy watching the characters grow and develop through their music, not just their dialogue or reactions. There are very few shows out there that depict the lives of musicians with any accuracy, and Treme is the exception that proves the rule, for a particular kind of musician at least. More than that though, it just has great music.
[vsw id="P0D_InLiumM" source="youtube" width="500″ height="425″ autoplay="no"]
2. Miami Vice
Composers: Jan Hammer, Tim Truman
No list of memorable or iconic television scores would be complete without Miami Vice. It's not everyone's cup of tea, but this show, partially inspired by the launch of MTV two years earlier, undeniably changed the way music was used in television. It became a hit maker, with songs featured on the show shooting up the charts. The series didn't only rely on pop and rock hits though- the soundtrack by Emmy nominated and Grammy Award winner Jan Hammer, heavily featuring synthesizers, is as much a part of the show as pastel suits and shades. This is another series that often featured what amounted to music videos, but unlike The Monkees, in this case these sequences were used to further the plot or develop the characters, not just fill time and sell records. Hammer created an evocative and unforgettable musical world for the series and, in the process, changed the way music was used in television.
[vsw id="ftU1abzcZ6A" source="youtube" width="500″ height="425″ autoplay="no"]
1. Cowboy Bebop
Composer: Yoko Kanno
Cowboy Bebop is a space western anime that follows the exploits of a group of bounty hunters living aboard a spaceship, Bebop. Most episodes feature a musical term in their titles and at least one musical sequence, be it a performance or a prominent background track. Yoko Kanno, the composer and frontwoman of The Seatbelts, wrote a jazz and blues influenced score that gives the series a lived in and familiar feel and a sense of undeniable cool. The instrumentation varies greatly as needed, from harmonica, heard in the clip above, to solo percussion and big band, heard in the clip below. Cowboy Bebop is a well respected show, regularly named as one of the best anime series ever created, and arguably its most identifiable and important element is its score. Very few television shows can make that claim, earning it the number one spot on this list. Any music fans who haven't yet should give it a try- they won't be disappointed. Embedded below is the opening of the first episode, "Asteroid Blues". Enjoy.
[vsw id="-b7gvhCCzos" source="youtube" width="500″ height="425″ autoplay="no"]
How many series were you able to identify? Which shows would go on your list? Sound off below.
Kate Kulzick