Are you a movie fanatic? Then you must have come across the familiar face of American actor James Lesure. He's highly recognized for his role on NBC's comedy-drama series, Las Vegas, which lasted from 2003 until 2008. Additionally, James Lesure has featured in other prominent series and movies, as highlighted in the post.
James Lesure showcases a one-of-a-kind talent within his acting roles. He is the kind of actor who surprises his fans. So keep intact and get to know where in the mainstream you get to find a well-established actor. He gets many requests for a guest appearance in different events He commands a big team of viewers all over the world.
Probably, you will be surprised by the things we have written on James LeSure.
He was born and raised in Los Angeles.
James Lesure is a Hollywood man born and raised in Los Angeles, California. He was born on September 21, 1970. Born in the city where actors come to play, Lesure has never really stayed away from California for long. Till today, the actor still lives and works there. James Lesure engages in acting.
He served in the Air Force Academy.
Before attending the University of Southern California, Lesure served in the Air Force Academy. When he was little, he didn't want to act. With quite an athletic and built body, James Lesure definitely got the build and military look. It was after quitting the U.S Air force Academy that he figured out what he wanted to do.
He graduated with a bachelor's degree in theatre.
It was after leaving the U.S Air force Academy that James Lesure attended the University of Southern California. He majored and graduated with bachelors in Theater.
He studied abroad in England.
After receiving his bachelor's degree from the Southern University of California, James Lesure studied abroad at the University of Kent in Canterbury, England. While in England, he performed in the productions of Hair and The Island.
He was an amateur boxer.
James Lesure found a new passion for boxing during his time at the University of Kent. While in England, James Lesure was able to achieve his lifelong dream of becoming an amateur boxer. He competed in amateur fights while he was still a student. The passion for boxing helped Lesure develop the discipline and determination he would need to pursue his career.
He began off on stage.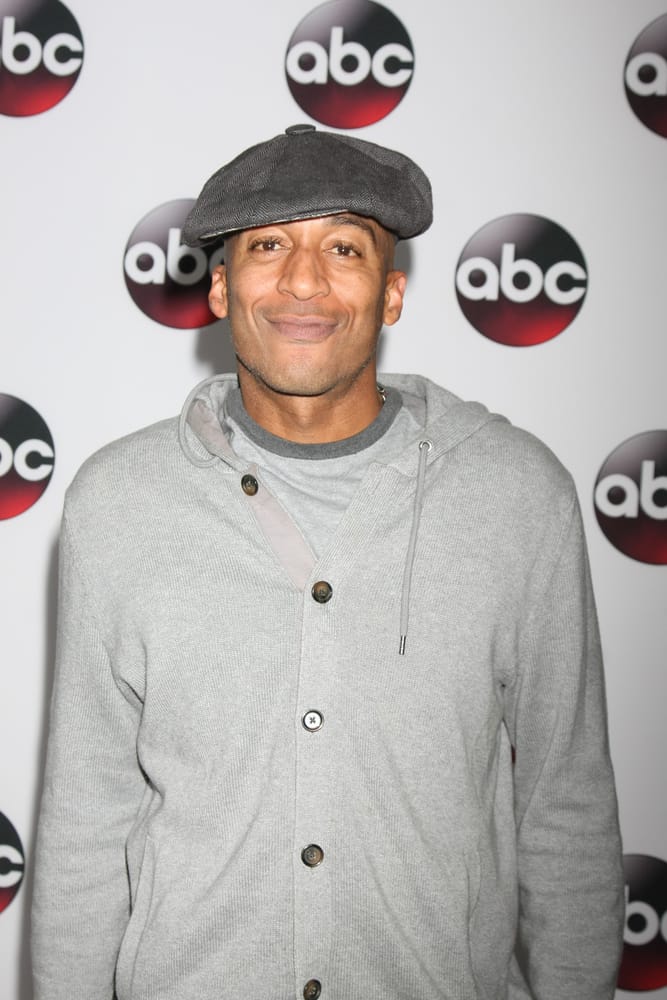 While still a student, James Lesure had the opportunity to take part in the stage production. He was engaged in the productions Hair and The Island while still in England. In Los Angeles, he took part in a theater production. His first role was that of Macduff from Shakespeare's Macbeth. He worked for a professional theater company based outside of Los Angeles.
He featured in TV spotlight in 1995
For over 25 years, James Lesure has been gracing our television screens. I know it's hard to believe, as some still picture him as looking 25 years old. However, since 1995, he has got about 57 acting credits to his name. He debuted on TV when he featured in a TV movie, The OJ Simpson Story. In the debut movie, Lesure played the role of a cop.
He is a basketball fan.
Generally, Lesure is a sports fan. He grew up as an athletic kid. As much as he pursued boxing at some point in his life, James is a big basketball fanatic. In the 2006 NBA Entertainment League, James Lesure was awarded the Most Valuable Player Award. It is an award that comes because of the love for the game. He has been voted MVP of the basketball Entertainment League twice.
He is a bachelor.
James Lesure is known to have dated actress Laura Boyle in 2005, but they later split. Lesure keeps a pretty private relationship with whomever he is dating. He might just be enjoying the single life, or maybe he hasn't yet found the other right half. Currently, Lesure is busy focusing on and maintaining his career.
Rather than engaging in family and marital responsibilities, Lesure focuses on his career and the reason behind his bachelorhood status.He isn't known to be a father because he keeps his relationships very private.
According to Forbes, James Lesure, at the age of 50, had an estimated net worth of $5 million. He has earned most of his wealth from his thriving career.
He is termed to have a net worth of $5 million.
James Lesure has a substantial net worth of $5 million. He continues to work hard despite being a bachelor and, with such a amount of worth, Lesure is known not to live an overly luxurious lifestyle. Lesure continues to pursue his acting career as he continues to feature in new movies and series productions. His net worth incorporates cars, income, and lifestyle.
He is active in charities.
James Lesure has always actively promoted sickle cell disease education. In addition, he supports research on sickle cell disease. In 2006, he received a distinguished award from the Sickle Cell Disease Foundation of California to further research the disease. He continues to input support within the foundation. Lesure has been honored and distinguished with awards from Lupus Los Angeles charity foundation.
He has featured more than 58 acting credits to his name.
Since 1995, James Lesure has been in the acting spotlight with different acting roles. He has acted as a cop in The O.J Simpson Story, a Delivery man in the Hope & Gloria series, an office worker in the Seinfeld TV series, Skate Shop Clerk in the Murder series, acted as Benji Ray in the 2021 Rebel TV series, etc.
He earned a 2006 MIB Prism Award.
James Lesure was awarded the MIB Prism Award for Outstanding Male Actor in TV Drama Las Vegas shows. He has appeared in various independent films, movies and TV series.
He is credited for co-starring/ guest-starring for many acts.
His talent at acting has enabled James Lesure to feature in numerous short films, TV series, and movies. James Lesure co-starred alongside Robinson Peete. He starred in productions like Seinfeld, Lost, and Sherri. In addition, he has starred alongside Denzel Washington and Gene Hackman.
He joined the TV shows Las Vegas (2003- 2008), For your love (1998-2002), Uncle Buck (2016), Men at Work (2012-2014), and Mr Sunshine (2011).
He worked with Mathew Perry.
James Lesure has worked with Mathew Perry on at least two shows, including Sunset Strip, Mr, Sunshine, and Studio 60. He gave a memorable performance as a relentless military officer on the series Sunset strip and Studio 60.
Eager to know more about James Lesure, check on the list below!
His best movies are Crimson Tide, The Ring Two and our Family wedding
The Cromenom Tide was a film cast in 1995 as he featured in Guard 2. Our family wedding featured in 2010.
He played a role in the long-running CBS drama.
James Lesure became famous for his role in the long-running CBS drama Vegas on the TBS Series Men at Work. He played Gibbs on the TBS comedy Men at Work, which ran from 2012 to 2014.
James Lesure is still acting.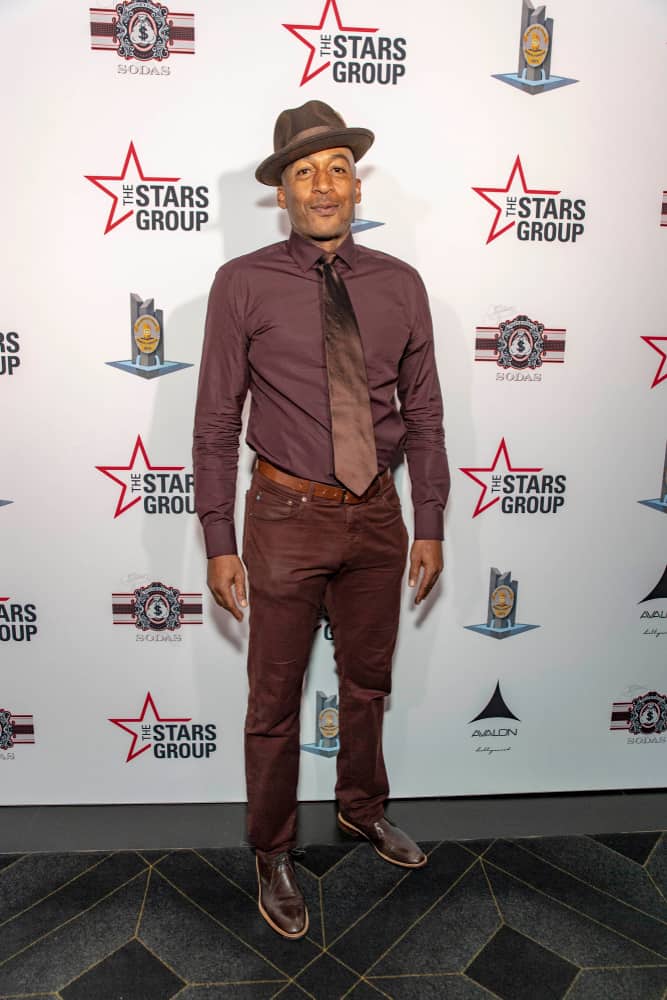 James Lesure is an American celebrity actor. He is still alive and well. Despite being in the movies and series spotlight for over 25 years, James Lesure continues to feature various roles in upcoming productions.
He is in his early 50s.
Although James Lesture the American television actor, physical attributes could range from his age to approximately his early 30s, he will be celebrating his 51st birthday on September 21st.
He lives in Los Angeles.
Born in California, James Lesure believes the east or west home is best. He dwells in Los Angeles, California, where he carries out his acting career.
He made his series debut in 1998.
The comedy series 'For Your Love' cast from 1998-2002. James Lesure, co-starring Holly Robinson-Peete, made his series debut in the comic series.
He played the role of Macduff in William Shakespeare's Macbeth.
While working for Los Angeles, a professional theater company, James Lesture played Macduff's role.
He starred in five seasons of Las Vegas.
James Lesure is perhaps known mainly because of starring in season one, second season season upto fifth season of the hit NBC series Las Vegas.
He has credits in different show productions.
James lesure has been cast in different TV shows, short films, and movies by HBO production, NBC production, CBS production, and ABC production.
He exhibits an American height.
James Lesure is 1.88 M (6′ 2″) in height.
Browse James Lesure movies and TV Series in which he has been featured on Yutube,and Netflix
1995 TV Movie: The O.J Simpson story
1995 TV Series: Hope & Gloria (No Degrees of separation), Space; Above and beyond (Eyes)
1995: Crimson Tide
1996 TV Series: Mad About You (The Glue People episode), Pacific Blue (Burnout), Seinfeld (The Bizarro Jerry), Diagnosis Murder (Murder on Thin ice), Dangerous Minds (Moonstruck)
1992-1996 TV Series: Martin (Working girls- Things I do for love)
1997 TV Series: The Burning zone (Critical mass episode), The Drew Carey Show (Drew gets married), Saved by the Bell: The New Class (Private Peterson episode)
1998 Short story: Show and Prove
1998 TV Series: Getting personal (Fix me up and Tie me down episodes)
1999 Movie: Giving it up
2000 TV Series: Suddenly Susan (The Dinner Party)
1995-2002 TV Series: NYPD Blue (Hand job- Vishy-Vashy-Vinny episode)
2002 TV Short: What wouldn't Jesus Do?
2002 TV Series: George Lopez (Token of Unappreciation episode)
2002 Movie: The Johnny Chronicles
1998-2002 TV Series: For Your love
2002-2003 TV Series: Alias, Half & Half (The Big Pilot episode and The Big game of love episodes)
2003 TV Series: The Division (Acts of Betrayal, Radioactive Spider)
2003 Short Film: African-American Idol; The search for the Next Black Leader
2005 film: The Ring Two
2006 Short Film: The Package
2007 TV Series: Lost (Through the Looking Glass)
2007 Film: Loveless in Los Angeles
2007 TV Series: Studio 60 on the Sunset Strip
2003-2007 TV Series: Las Vegas
2008 TV Series: Monk
2008-2009 TV series: Lipstick Jungle.
2009 TV Series: Sherri (Game changer episode), The New Adventures of Old Christine
2010 Film: Our Family Wedding
2010/11 Short film: Casting Call
2011 TV Series: Let's stay Together, Harry's Law, Mr Sunshine.
2012 Short story: The Turn, Fire with Fire
2013 TV Series: Happy Endings (Brothas & Sisters episode)
2013 TV Movie: Brenda Forever
2012-2014 TV Series: Men at Work (Odd Milo Out, Jude Awakening, Suburban Gibbs, Molly, and Hi Jude episodes)
2014 TV Series: Crime Scene Investigation (Bad Blood episode).
2014-2015 TV Series: Blue Bloods
2016 TV Series: Uncle Buck
2017 TV Movie: Libby and Malcolm
2017-2018 TV Series: Girlfriends Guide to Divorce
2018 TV Series: Salvation
2019 TV Series: Divorce
2019 TV Movie: Republic of Sarah
2018-2020 TV Series: Good Girls
2020 TV Series: Schooled (Principal for a Day episode)
2021 TV Series: Rebel and Down the Middle.
And that's a wrap about the things you probably didn't know about American actor and Celebrity James Lesure. Get to know more about the actor as we update unfolding details in his career.