Since its premiere, The Good Wife has done what is nearly impossible for most shows- it is stunningly smart, perfectly paced, and beautifully written, and it has only gotten better in its game-changing fifth season. Guest stars are nothing new to the show, which has the most creative and entertaining guest casting on television, and it uses these performers incredibly well, folding them into stories the audience is already invested in alongside characters we care about. With each new guest star, The Good Wife manages to accomplish yet another often unachievable feat: making us care about the guests we'll likely only see for a few episodes as much as the regular characters. The series has already peopled its world with a fantastic group of actors (check out Kate Arthur's ranking of 76 of them from last year to get an idea), but it can always add a few more. Here are seven actors The Good Wife should add to its sprawling recurring guest cast.
Chat Box - Go ahead, make my day and ask me questions about movies and TV shows...

Regina King: Any regular viewer of Southland knows that Regina King was often an emotional weight to a show with many powerful actors. She has the ability to be deeply relatable, frustrating, and was always a treat to watch as Det. Lydia Adams. King could bring that same relatability and undeniable talent to The Good Wife. While wildly different from The Good Wife, King proved that she's great with comedy when she guessed stared on The Big Bang Theory. Can you imagine what she would do with The Good Wife's whiplash, drop dead brilliant dialogue? Now that Southland's sadly no longer with us, the idea of seeing King, a deeply gifted actress, land on a show like The Good Wife is perfection.
Walton Goggins: There was once a time when it was almost unimaginable that Walton Goggins would move beyond The Shield and be seen as anyone but Shane Vendrell. Now that seems to be the same with his Justified character, Boyd Crowder. Goggins is perhaps the most underrated supporting actor on TV today, inhabiting some of the least desirable of men (and sometimes women), then turning them into people we understand and can easily connect with. Goggins would make a unique guest for The Good Wife. Almost everything he does comes out of left field, always surprising the viewer. He would add a magnificent and unusual spark to an already sizzling series. The very idea of watching him create a character and interact with those we know so well already is just too delicious to pass up. He's got a well-worn passion and southern charm that would be perfectly suited to The Good Wife's carefully drawn characters.
Jessica Lange: Does it get any better than Jessica Lange on any version of American Horror Story? Now imagine that unbridled power stalking down the halls of Lockhart Gardner; she'd be perfect as an old college friend or former college of Diane's. The Good Wife has always done a great job at pitting powerful characters against each other. She and Christine Baranski, an exciting actress who keeps getting better in her own right, would make an exceptional team or even better enemies. Lange is an absolute, undeniable legend and would add another level of grace and biting charm to the series. Let's be real- she's frequently the best thing about American Horror Story and the idea of her dominating even just one episode of The Good Wife is an exciting thought.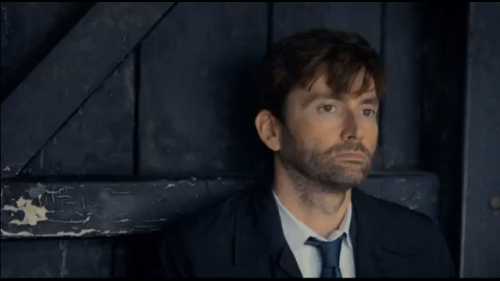 David Tennant: Just think for a moment, Doctor Who and Broadchurch fans, how unbearably awesome it would be to see Tennant face off with Alan Cumming's Eli. Over the years we've seen how good Tennant really is (check out the Doctor Who episode Midnight as just one example or any episode of Broadchurch), and he'd bring all of that charm to The Good Wife. Tennant's previous work has shown what an asset he can be- he is incredibly fun to watch, magnetic, and charming; he'd fit in perfectly on The Good Wife, even if it were just a few episodes. With his unique fanbase he could bring new viewers to the show, and he would be an exciting, unexpected guest star.
Ben Schwartz: For those who only know Schwartz as the hilariously disgusting Jean-Ralphio Saferstein on Parks and Recreation, it's impossible to imagine him on the understated The Good Wife. But watch his turn as the (sometimes) charming, brutally funny Clyde on Showtime's House of Lies or Google the short videos he made for the first season of that show; he could easily fall into a role on The Good Wife in the most unexpected of ways. Regular viewers of The Good Wife know just how darkly comedic the show can be and the amazing things it can do with comedic actors- just take a look at Carrie Preston's stellar work as Elsbeth Tascioni or Michael J. Fox's role as Louis Canning, both Emmy winners for their guest turns. The Good Wife's writing has always been one of its strongest assets and just imagining what Schwartz could do with that whiplash courtroom dialogue is a TV reviewer's dream.
Steve Coogan: Much like Ben Schwartz, Steve Coogan is known mostly for his comedic work, particularly as the wildly inappropriate, socially awkward media personality Alan Partridge. If that's not enough to prove his merit, check out his recent performance in the lovely Philomena and even before that his amazing, underrated work in 24 Hour Party People. Coogan's type of hectic, dry comedy would be perfect for The Good Wife. One can easily envision him as an unpredictable client or rowdy lawyer- maybe someone from Jason O' Mara's mob lawyer past? The possibilities are endless. Coogan is endlessly funny and a challenging performer and letting him run wild on The Good Wife (and giving him a meaty dramatic role) would be amazing to watch.
Jane Fonda: Much like Jessica Lange, Jane Fonda is one of Hollywood's finest actors and a living legend. Fonda's weight and talent would serve The Good Wife well. She has always stood out as one of the strongest and most powerful females to ever work in the industry and she's been a part of some of the finest films in history and more recently did great, albeit small work on The Newsroom. Her fierce presence on The Good Wife would be a fabulous addition. Julianna Margulies' turn as Alicia is one of the most incredibly strong female leads in TV history; watching her and Fonda together would add only another level to the already layered The Good Wife. Jane Fonda is one of the greats, able to harness her power and talent in extraordinary ways, and she could do the same with any role on the show.
Tressa Eckermann
Chat Box - Go ahead, make my day and ask me questions about movies and TV shows...