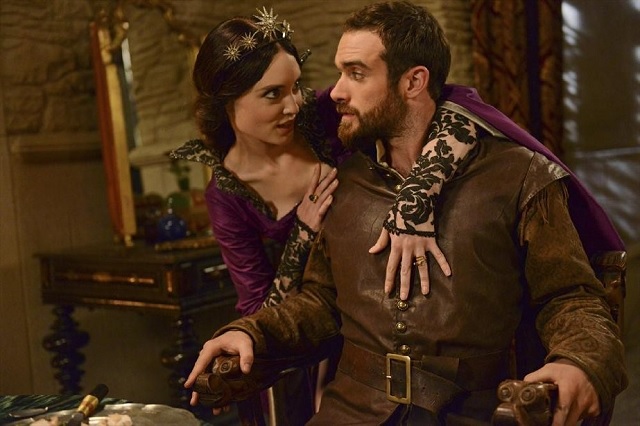 ABC has unveiled a good picture of what its 2015-2016 television season will look like, handing down a number of renewals, cancellations, and series orders to new shows, as well as passing on other pilots.
Among the new shows on ABC next season will be Quantico, The Catch, Wicked City, The Family, Of Kings and Prophets, and the currently untitled drama formerly called Boom. They will be joined by The Muppets, The Real O'Neals, Uncle Buck, and Dr. Ken, while the channel has most notably passed on the proposed spinoff to Agents of SHIELD.
Among the returning shows, ABC renewed first season shows How to Get Away with Murder, American Crime, Secrets and Lies, Agent Carter, Galavant, Black-ish, and Fresh Off the Boat, as well as veteran shows Grey's Anatomy, Scandal, Castle, The Goldbergs, The Middle, Once Upon a Time, and Modern Family. The supernatural drama Resurrection, as well as first season shows Forever and Cristela, ended up cut by the channel.
Here are the synopses of some of the new series coming to ABC.
The Catch hails from Shonda Rhimes, and stars Mireille Enos and Jacky Ido.
From Shondaland's Shonda Rhimes and Betsy Beers, "The Catch" is a new thriller centered on the strong, successful Alice Martin (Mirelle Enos). She's a fraud investigator who's about to be the victim of fraud by her fiancé. Between her cases, she is determined to find him before it ruins her career.
The Family comes from Jenna Bans, and stars Alison Pill and Joan Allen.
This thriller follows the return of a politician's young son who was presumed dead after disappearing over a decade earlier. As the mysterious young man is welcomed back into his family suspicions emerge — is he really who he says he is?
Of Kings and Prophets is executive produced by Reza Aslan and stars Ray Winstone.
An epic Biblical saga of faith, ambition and betrayal as told through the eyes of a battle-weary king, a powerful and resentful prophet and a resourceful young shepherd on a collision course with destiny.
Quantico is penned by Josh Safran and stars Priyanka Chopra and Dougray Scott.
A diverse group of recruits have arrived at the FBI Quantico Base for training. They are the best, the brightest and the most vetted, so it seems impossible that one of them is suspected of masterminding the biggest attack on New York City since 9/11.
Wicked City comes from Steve Baigelman and stars Taissa Farmiga and Ed Westwick.
Each season "Wicked City" will follow a different case set in a different noteworthy era of LA history, starting with a murder case from 1982 centered on the rock and roll, cocaine-infused revelry of the Sunset Strip. Alliances are formed between detectives, reporters, drug dealers and club-goers to solve a serial murder case.