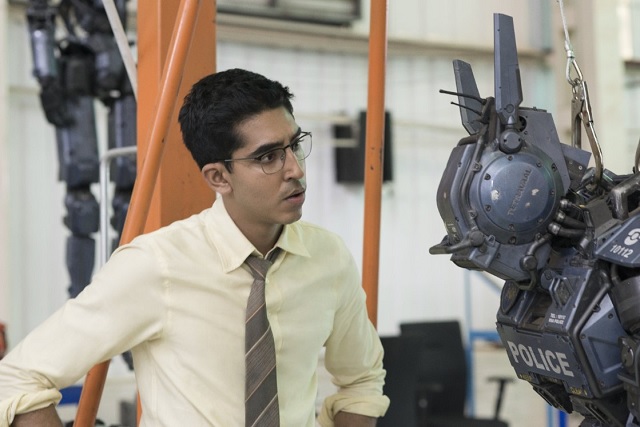 Filmmaker Neill Blomkamp had his film win the opening weekend box office for the third time in his career, as Chappie finished in the top spot with $13.3 million. The victory, however, is bittersweet, as the total is a marked decrease from Blomkamp's prior features, as Elysium opened with nearly $30 million on its first weekend, and District 9 took in over $37 million. Chappie star Dev Patel, however, made two appearances in the top three, as The Second Best Exotic Marigold Hotel, which sees him starring alongside the likes of Dame Judi Dench and Richard Gere, finished in third place with $8.6 million.
The other new entry in the top ten was Unfinished Business, as the Vince Vaughn-starring vehicle came in at tenth place with a total of $4.8 million. The total marks one of the lowest opening weekend grosses of Vaughn's career, and marks a continuing downward trend in the performer's box office success. Last week's top finisher Focus slipped to second place with $10 million, with Kingsman: The Secret Service and The SpongeBob Movie: Sponge Out of Water rounding out the top five.
Clint Eastwood's American Sniper, despite missing the top ten, also crossed a major milestone over the weekend, as its $4.5 million haul was enough to leapfrog it ahead of The Hunger Games—Mockingjay Part 1 and Guardians of the Galaxy as the highest domestic grossing film of 2014. The film's $337 million and counting haul has already made it a notable force in the war movie genre, surpassing the totals of films such as Saving Private Ryan and Pearl Harbor.
Among limited releases, the most notable opening was Road Hard. The film, which is co-written and co-directed by, and stars, comedian Adam Carolla, made $112,909 in 22 theatres, earning a PSA of $5,132 alongside a VOD release. The documentary An Honest Liar, about illusionist James Randi, also had a strong showing, earning $15,022 in 2 theatres for a PSA of $7,511. Joel Potrykus' Buzzard made $7,000 in 10 theatres, garnering a PSA of $700 to complement its VOD release. The classic documentary Grey Gardens, however, proved its lasting power, as a restoration and reissue of the film, coming on the heels of the death of co-director Albert Maysles, earned $12,300 in its one-theatre run.
The top earners at the US box office for the weekend is as follows:
Chappie — $13,300,000
Focus — $10,020,000
The Second Best Exotic Marigold Hotel — $8,600,000
Kingsman: The Secret Service — $8,300,000
The SpongeBob Movie: Sponge Out of Water — $7,000,000
Fifty Shades of Grey — $5,604,000
McFarland, USA — $5,318,000
The Lazarus Effect — $5,100,000
The DUFF — $4,850,000
Unfinished Business — $4,800,000
[wpchatai]