Villains are an essential part of genre cinema. Though scores of filmmakers have attempted to create truly great villains throughout the history of film, only a few have succeeded in achieving this difficult goal.
Best Movie Villains 2000s
The criteria for this article is the villains must be from live-action films only, and must pose some type of direct or indirect lethal threat. The villains can be either individuals or small groups that act as one unit. The villains must be human or human in appearance. Also, individuals who are the central protagonists/antiheroes of their respective films were excluded.
****
Ben Kingsley as Don Logan in Sexy Beast (Jonathan Glazer, 2000): Kingsley rightfully received an Oscar nomination for Best Supporting Actor for his portrayal of an obsessive and dangerous gangster in Glazer's unique British crime film.
There are very few actors who could convincingly appear to intimidate a character played by Ray Winstone and Kingsley pulls it off brilliantly in one of his very best performances.
Denzel Washington as Detective Alonzo Harris in Training Day (Antoine Fuqua, 2001): Washington won an Oscar for what remains one of the great performances of his career, as a dirty cop acting out a lethal agenda over the course of one day. Performance highlights include a fantastic confrontation scene wherein Washington's character questions a crack addict in an alley.
Screenwriter David Ayer has created several rogue LAPD officer characters with common traits in his career, including Kurt Russell in Dark Blue (Ron Shelton, 2002) and Keanu Reeves in his self-directed Street Kings (2008), but Washington's Alonzo Harris remains the king of the bunch.
Daniel Day Lewis as Bill "The Butcher" Cutting in Gangs of New York (Martin Scorsese, 2002): Highly regarded actor Lewis turns in one of his best performances as a lethal crime boss in 1860s New York City. Lewis received a Best Actor Oscar nomination for his acting in Gangs of New York and later won in the same category for a similar but lesser performance in Paul Thomas Anderson's pretentious and overrated There Will Be Blood (2007).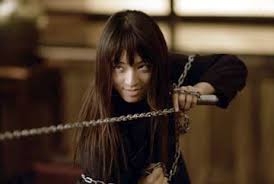 Chiaki Kuriyama as Gogo Yubari in Kill Bill, Volume 1 (Quentin Tarantino, 2003): Decked out in a Sukeban Deka-style outfit and wielding something far more deadly than a yo-yo, Kurayama provides Tarantino's revenge epic with its most interesting character and the most effectively realized fight sequence in the two-part film.
Let's hope this talented actress and Battle Royale participant finds herself in another high-profile English language film sometime in the near future. Rila Fukushima was excellent as Yukio in James Mangold's Wolverine but wouldn't a Chiaki Kuriyama take on the role have been something to see?
Jeremy Renner as Brian Gamble in S.W.A.T (Clark Johnson, 2003): Years before Jeremy Renner was a globally recognized actor with two highly justified Academy Award nominations, the talented actor turned in a great performance as a renegade former SWAT team member turned mercenary in S.W.A.T.
While this take on the short-lived 1970s television series with legendary theme music is a mixed bag to be sure, Renner's performance is the reason to see the film.
Yu Ji-tae as Woo-jin Lee in Oldboy (Park Chan-wook, 2003): It's been said that all great films are about obsession of some kind and Park Chan-wook's Oldboy, based on the Japanese graphic novel by Garon Tsuchiya & Nobuaki Minegishi, is certainly driven by the deep-running obsessions of Yu Ji-tae's character.
Yu Ji-tae creates a smooth, cool and controlled villain who is revealed to be a brilliant manipulator in a performance that provides a great contrast to Choi Min-sik's commanding and fiery lead acting in this superb and twisted revenge film.
Tom Cruise as Vincent in Collateral (Michael Mann, 2004): At some point in the future, it's possible that more people in the film production and criticism communities will realize that Tom Cruise is more effective as a character actor than a lead actor. Case in point: his superb performance as a professional killer working his way around Los Angeles in a quest to murder a list of targets over the course of one night in Collateral.
Cruise is at the top of his game here, including impressive displays of screen combat. Re-read the first sentence of this entry and consider Cruise's performance here as well as his Best Supporting Actor Oscar-nominated role in Magnolia (Paul Thomas Anderson, 1999).
Greg Bryk as Billy & Stephen McHattie as Leland in A History of Violence (David Cronenberg, 2005, USA): Focus on other aspects of the film, including an absurd Best Supporting Actor Academy Award nomination for the miscast William Hurt's performance as a crime boss, took attention away from some of the best elements of this suspense thriller of acquired identity.
These include the performances by Bryk and McHattie as a pair of desperate criminals who, in just a few scenes, completely embody soulless, extremely dangerous characters who've never even considered the idea of right and wrong. Excellent work from a pair of talented actors.
Ed Harris as Carl Fogarty in A History of Violence (David Cronenberg, 2005): And A History of Violence's Academy Award nomination for Best Supporting Actor goes to…..William Hurt? It's impossible to watch this film, even with all its flaws, and not be stunned that the Best Supporting Actor Oscar nomination went to the wrong actor. The recipient of this critical accolade should have been Ed Harris for his intense performance as a gruesomely scarred, revenge-minded gangster out to prove a mild-mannered coffee shop owner isn't what he claims to be.
Performance highlights include the introduction of Harris' character and the great confrontation scene he has with Maria Bello's character in the shopping mall.
Mads Mikkelsen as Le Chiffre in Casino Royale (Martin Campbell, 2006): Currently best known as the latest incarnation of the Hannibal Lecter character on American television, the very talented Danish actor created one of the greatest James Bond villains of all time with his performance as a terrorist organization's money man in the superb Casino Royale.
Mads Mikkelsen is an international actor audiences will be seeing and hearing about long after TV's Hannibal is gone and forgotten; his role as Le Chiffre is one of the most accomplished of his already impressive career.
John Ortiz as Jose Yero & Luis Tosar as Montoya in Miami Vice (Michael Mann, 2006): Ortiz propelled his career to the next level with an impressive performance as the right-hand man of Luis Tosar's drug kingpin in screenwriter/director Mann's very uneven handling of the feature film version of his famous 1980s television series.
Performance highlights for both actors occur in their characters' first meeting scenes with the undercover cops played by Colin Farrell and Jamie Foxx.
While the casting of Ortiz and Tosar is perfect, it can't make up for the poor casting choices of Colin Farrell and Gong Li, both of whom seem out of place in the film and generate no real chemistry together.
Javier Bardem as Anton Chigurh in No Country for Old Men (Ethan & Joel Coen, 2007): There's very little that hasn't been written or said about Bardem's sinister performance as a driven killing machine that earned him a Best Supporting Actor Oscar.
Bardem's performance is impressive even in light of the extremely anticlimactic and ultimately disappointing nature of No Country for Old Men.
Roger Bart as Stuart & Richard Burgi as Todd in Hostel: Part II (Eli Roth, 2007): Controversy regarding this film's graphic violence and the jokey final scene that's reminiscent of the stunningly goofy ending note from screenwriter/director Roth's 2002 Cabin Fever unfortunately drew attention away from the superb performance of lead actress Lauren German and the two outstanding villains played by Bart and Burgi.
Hostel: Part II is by no means an entirely successful film, but Bart and Burgi give excellent performances, including an unexpected character turnabout late in the film that's brilliantly acted by both actors.
Russell Crowe as Ben Wade & Ben Foster as Charlie Prince in 3:10 to Yuma (James Mangold, 2007): Director Mangold's impressive take on the Elmore Leonard short story and the 1957 Delmer Daves film of the same name features an outstanding pair of stagecoach robbing villains played by Crowe and Foster.
Played by Glenn Ford and Richard Jaeckel in the 1957 version, Crowe and Foster bring a much higher level of intensity to the Ben Wade and Charlie Prince characters, including the substantially darker ending of the 2007 version.
Beatrice Dalle as The Woman in Inside (Alexandre Bustillo & Julien Maury, 2007): There's a certain type of cinematic villain that comes off as an almost unstoppable force and is dependent primarily on screen presence with very little use of dialogue. Excellent examples of great villains in this category include Yul Brynner's Gunslinger in Westworld, Nick Castle's Michael Myers in Halloween, Arnold Schwarzenegger's Terminator in The Terminator, Robert Patrick as the T-1000 in Terminator 2: Judgment Day and Javier Bardem as Anton Chigurh in No Country for Old Men.
Add to this list controversial French actress Beatrice Dalle as a deadly stranger who invades the home of a pregnant woman in the unforgettable Inside, the best film to date from the French New Wave of horror cinema.
In their first feature, screenwriting/directing duo Bustillo & Maury achieve a delicate and difficult balance as they produce a horror film that manages to be both insanely gory and highly suspenseful at the same time.
Garrett Hedlund as Billy Darley in Death Sentence (James Wan, 2007): Since this adaptation of the book by Death Wish novelist Brian Garfield is only partially successful and was not a box office hit, Hedlund's revelatory performance as a revenge-seeking gang member did not and has not received the proper critical acclaim.
Best known for films like Friday Night Lights (Peter Berg, 2004) and Tron: Legacy (Joseph Kosinski, 2010), the young actor's impressive performance in Death Sentence shows he has a higher level of acting skill and a much darker side to bring to the table than has been seen in his more high-profile studio films.
Heath Ledger as The Joker in The Dark Knight (Christopher Nolan, 2008): What appeared at first to be an unusual casting choice was transformed into instant legend status, as the late Ledger turns in the finest performance of his career in a unique and unforgettable interpretation of the famous Batman adversary.
Ledger deservedly won a posthumous Best Supporting Actor Oscar for his portrayal of The Joker.
Isabelle Fuhrman as Esther in Orphan (Jaume Collet-Serra, 2009): Fuhrman creates one of horror cinema's greatest "killer kids" and her superb performance along with the unique twist near the film's end-courtesy of screenwriter David Leslie Johnson-are the reasons to see Orphan, which is otherwise a conventional entry in the horror subgenre.
With the obvious talent on display in this film, one hopes that Fuhrman can translate that talent into a successful adult acting career.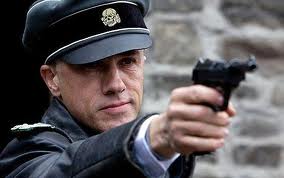 Christoph Waltz as Colonel Hans Landa in Inglourious Basterds (Quentin Tarantino, 2009): Screenwriter/director Tarantino deserves credit for bringing little-known actor Waltz onto the world cinema stage. However, he has marred Waltz's impressive, Oscar-winning performances here as a ruthless and cunning SS officer in Inglourious Basterds and as a bounty hunter in 2012's Django Unchained by having these characters rather hastily dispatched near the end of the films by acting in ways completely and utterly incongruous to the characters as portrayed up to that point.
The Stuntman Mike character's inexplicable transformation into a coward in Tarantino's 2007 Death Proof is a further example of this lazy trend in the director's work. The audience, the characters, and the highly talented Waltz deserve better.
****
Other notable screen villains of the 2000s:
These are characters and performances that didn't make the main portion of this article for various reason,s but are all well worth seeking out or revisiting.
Ian McKellen as Magneto in X-Men (Bryan Singer, 2000), X2 (Bryan Singer, 2003) and X-Men: The Last Stand (Brett Ratner, 2006)
Ian McShane as Teddy Bass in Sexy Beast (Jonathan Glazer, 2000)
Robin Williams as Seymour Parrish in One Hour Photo (Mark Romanek, 2002)
Alfred Molina as Dr. Otto Octavius in Spider-Man 2 (Sam Raimi, 2004)
John Jarratt as Mick Taylor in Wolf Creek (Greg Mclean, 2005)
Selma Blair as Jean Lerner in Waz (aka The Killing Gene, Tom Shankland, 2007)
August Diehl as Major Hellstrom in Inglourious Basterds (Quentin Tarantino, 2009)
****
Most Overrated Villains of the 2000's
These are screen villains with substantial critical and/or audience followings that fail to live up to the hype.
Tobin Bell as Jigsaw/John Kramer in the Saw film series.
Ralph Fiennes as Lord Voldemort in the Harry Potter film series.
****
Best Movie Villains 1990's
Brad Dourif as The Gemini Killer in The Exorcist III (William Peter Blatty, 1990): Veteran actor Dourif is intense and unforgettable as an executed murderer inhabiting someone else's body in screenwriter/director Blatty's supernatural sequel that serves as a direct follow-up to William's Friedkin's landmark 1973 Exorcist far more effectively than John Boorman's horrendous Exorcist II (1977).
If you ever wondered which actors wouldn't be blown off the screen in interrogation scenes with cinematic powerhouse George C. Scott, you can find at least one answer in this film.
J.E. Freeman as Eddie Dane in Miller's Crossing (The Coen Brothers, 1990): If you were a crime boss in the Prohibition era looking for a smart and deadly right hand man, you would have to look no further than J.E. Freeman's Eddie Dane.
One of Freeman's many great moments in the film is the sequence wherein his character is ambushed by two gunmen in an apartment and emerges the sole survivor.
This is the finest big screen acting of Freeman's career to date and one that was worthy of an Oscar nomination for Best Supporting Actor.
Ed Harris as Frankie Flannery in State of Grace (Phil Joanou, 1990): Harris and his trademark intensity are operating at full power in this undercover cop/organized crime film that may lack the labyrinthine William Monahan screenplay of Martin Scorsese's 2006 Hong Kong film remake The Departed but is the superior film due to its higher level of acting.
For an excellent example, there's simply no comparison between Harris' powerful and highly focused performance as a crime boss in State of Grace with the miscast Jack Nicholson's cartoonish, unfocused acting as a crime boss in The Departed.
Nick Nolte as Captain Michael Brennan in Q&A (Sidney Lumet, 1990): Too few critics and film lovers identify Nolte's work in director Lumet's crime drama Q&A as his finest acting. This is unfortunate as his portrayal of a highly dangerous veteran police officer is incredible, giving us not only one of the great cinematic villains of the 1990's but of all time.
Lance Henriksen as Chains Cooper in Stone Cold (Craig R. Baxley, 1991): Stone Cold may be best known as the film that failed to transform former football star Brian Bosworth into a theatrical action movie star but the film is undeniably entertaining and features a superb performance by veteran actor Henriksen as the leader of a deadly biker gang infiltrated by Bosworth's undercover cop character.
Stone Cold makes a perfect double feature with Rowdy Herrington's 1989 Road House and Chains Cooper is one of Lance Henriksen's greatest villainous performances.
Anthony Hopkins as Hannibal Lecter in The Silence of the Lambs (Jonathan Demme, 1991): Hopkins received a Best Actor Oscar for one of cinema's all-time great supporting performances as a highly cultured cannibalistic killer in director Demme's adaptation of Thomas Harris' novel.
Regardless of the many achievements in Hopkins long acting career, he will always be best known for creating one of cinema's greatest villains.
Ted Levine as Jame Gumb in The Silence of the Lambs (Jonathan Demme, 1991): Overshadowed by Anthony Hopkins' legendary portrayal of Hannibal Lecter, Ted Levine's performance as a skin-seeking murderer on a bizarre and lethal path to transformation is certainly worthy of a high degree of critical attention.
Levine has stated in interviews that he was offered many psychopath roles in Hollywood films after The Silence of the Lambs but he intentionally turned them down to avoid typecasting, hence Levine's impressive and steady string of credits since 1991 that usually finds him in police officer and authority figure roles.
Robert Patrick as The T-1000 in Terminator 2: Judgment Day (James Cameron, 1991): A high-tech take on Yul Brynner's Gunslinger character from Michael Crichton's 1973 Westworld and Arnold Schwarzenegger's original 1984 Terminator, Patrick shines by combining his screen presence and physical skills in the role that catapulted his career to a new level.
The T-1000 was clearly influenced by the shape-shifting android villain Mr. Gordons from Warren Murphy & Richard Sapir's legendary 1970's men's adventure book series The Destroyer, although this fact is rarely discussed.
Patrick Swayze as Bodhi in Point Break (Kathryn Bigelow, 1991): The perfectly cast Swayze turns in his career-best acting in one of the two roles he was absolutely born to play (the other being Dalton in Rowdy Herrington's Road House).
Swayze's impressive and highly memorable performance as a philosophical bank robbing surfer goes a long way toward making Point Break the eminently re-watchable piece of entertainment it remains today.
Tommy Lee Jones as William Stranix in Under Siege (Andrew Davis, 1992): Unfortunately fated to go down in a lopsided climactic fight with Steven Seagal's character as all villains in Seagal's filmography do, Jones makes the most of his role as a twisted CIA operative including a great scene where Jones shows the character's stress and fatigue caused by his terrorist mission.
Philip Kwok as Mad Dog in Hard-Boiled (John Woo, 1992): The intense Kwok began his acting career in the 1970's heyday of the kung-fu film but turns in his career-best performance as a key villain in director Woo's Hong Kong cop/action film classic.
Performance highlights include a great battle with Tony Leung's undercover cop character in the film's protracted hospital climax that features a classic moment when Kwok's samurai-like Mad Dog criticizes Leung's character for his lack of ethics and loyalty.
In addition to being an actor, Kwok is also a noted fight choreographer and stunt coordinator.
Wes Studi as Magua in Last of the Mohicans (Michael Mann, 1992): Studi turns in the best acting of his career to date as a deadly Huron warrior out for revenge in screenwriter/director Mann's superb adaptation of the James Fenimore Cooper novel.
With tremendous screen presence and very little dialogue, Studi creates a great villainous character in a performance worthy of a Best Supporting Actor Academy Award nomination.
Simon Yam as Judge in Full Contact (Ringo Lam, 1992): The mid-1980's-early 1990's golden age of Hong Kong genre cinema yielded some truly great films and some outstanding villains.
One of these is Simon Yam's Judge in Full Contact, a film that pits Chow Yun Fat's character against a deadly group of criminals headed by Yam's character. Director Lam's finest film, Full Contact is a Hong Kong crime film classic that was not a big box office hit in its native country.
Perhaps best known to Hong Kong film fans for his supporting role in John Woo's A Bullet in the Head (1990), his lead role in the Category III serial killer horror film Dr. Lamb (Billy Tang & Danny Lee, 1992) and his later roles in the crime films of director Johnnie To, Simon Yam's work in Full Contact remains one of the veteran actor's most accomplished performances.
Michael Biehn as Johnny Ringo in Tombstone (George P. Cosmatos, 1993): Biehn makes the best of relatively little screen time in one of his best performances as the lethal multi-lingual gunslinger on a collision course with Kurt Russell's Wyatt Earp and Val Kilmer's Doc Holliday. One of Biehn's great scenes in the film is his verbal square-off with Kilmer's Holliday during their first meeting.
Fans of Biehn's performances in this highly entertaining Western and James Cameron's Terminator, Aliens (1986) and The Abyss (1989) continue to hope for a return to form from the still very active actor.
Ralph Fiennes as Amon Goeth in Schindler's List (Steven Spielberg, 1993): Fiennes turns in his career-best performance to date as an SS officer tasked with building a new concentration camp in Poland.
Justifiably nominated for a Best Supporting Actor Oscar for his performance, Fiennes' character, as is well known to admirers of the film, was based on the real-life SS officer of the same name.
Lance Henriksen as Emil Fouchon & Arnold Vosloo as Pik Van Cleef in Hard Target (John Woo, 1993): In his first American film, director Woo teamed veteran actor Henriksen with the physically imposing Vosloo who would later become famous for his role as Imhotep in director Stephen Sommers' 1999 and 2001 Mummy films.
The duo displays excellent chemistry as a pair of deadly individuals that arrange human hunts for their wealthy clients. While it would have ultimately been more interesting to see this superb pair of villains outside a Jean-Claude Van Damme movie, Henriksen and Vosloo are more than enough reason to seek out Hard Target.
John Malkovich as Mitch Leary in In the Line of Fire (Wolfgang Petersen, 1993): Malkovich rightfully earned a Best Supporting Actor Academy Award nomination for his superb and intense portrayal of a would-be presidential assassin who locks horns with Clint Eastwood's Secret Service agent character in one of the best suspense thrillers of the 1990's.
Gary Oldman as Drexl Spivey in True Romance (Tony Scott, 1993): In one of the greatest examples of making the most of very limited screen time in cinema history, Oldman turns in an incredible performance as a vicious pimp who goes head-to-head with Christian Slater's character early in the film.
Short but unforgettable, this is one of the revered actor's best screen performances.
Robert DeNiro as Neil McCauley & Kevin Gage as Waingro, Val Kilmer as Chris Sheherlis, Tom Sizemore as Michael Cheritto and Danny Trejo as Trejo in Heat (Michael Mann, 1995): Al Pacino's police detective character has his sights set on this crew of thieves that operates like a miniature military unit in screenwriter/director Mann's 1990's crime film classic which was a remake of Mann's own 1989 television film L.A. Takedown.
DeNiro turns in one of his career-best performances as the crew's leader who is a more refined version of the James Caan character in Mann's 1981 classic Thief. Adding another layer of interest is a great subplot that's created early in the film as Kevin Gage's character goes rogue and seeks revenge on DeNiro's character and his partners.
Takeshi Kitano as Ichiro Kyoya & Kazuya Kimura as Kazuma Shibata in Gonin (Takashi Ishii, 1995): Kitano-the actor/director best known for starring in his own films-and Shibata play hitmen that not only strike fear into their targets but also the hardened Yakuza gang members who hired them in screenwriter/director Ishii's bleak crime film masterpiece.
These professional killers are presented as lovers with an unusual power dynamic, making the characters all the more compelling. For an interesting perspective, contrast the fascinating portrayal of these characters with the comparatively cartoonish Mr. Wint and Mr. Kidd-the homosexual assassins played by Bruce Glover and Putter Smith in the James Bond film Diamonds are Forever (Guy Hamilton, 1971).
Kevin Spacey as John Doe in Seven (David Fincher, 1995): For those who don't think a character augmenting a story told to police with names he's reading off a bulletin board is nearly as clever as the makers of The Usual Suspects want you to think it is, the best villain played by Kevin Spacey in the 1990's is John Doe in David Fincher's classic Seven.
Spacey shines as a murderer driven by a twisted morality with performance highlights including his unexpected appearance at the police station and a great verbal face-off with Brad Pitt's detective character late in the film as John Doe is being driven to his mysterious destination outside the city.
Christopher Walken as Gabriel in Prophecy (Gregory Widen, 1995): The legendary actor's performance as the rebellious Gabriel is the real reason to this very uneven film about an angelic civil war being fought on Earth. Walken reprised his role in a couple of sequels but this performance is the one to see.
Screenwriter/director Widen had previously written the screenplay for Highlander (Russell Mulcahy, 1986), another series-spawning supernatural film that fails to do justice to its great premise.
Michael Wincott as Michael Korda in Metro (Thomas Carter, 1997): Wincott plays a vicious bank robber who deserves to be in a better film in director Carter's crime picture that's hobbled by a too-conventional screenplay and the inappropriate insertion of humor, ostensibly to please lead actor Eddie Murphy's fan base.
Script and tonal issues aside, this is one of the underrated Wincott's best screen performances and it deserves to be sought out.
Robert Carlyle as Colqhoun in Ravenous (Antonia Bird, 1999): Caryle plays a superhuman cannibal in one of his best screen performances that takes place in a picture that's partially undone by tonal problems, resulting in an interesting and ambitious but only fitfully successful film.
The cave sequence wherein Carlyle's true character and intentions are revealed to the small army unit he's with is one of the most harrowing scenes of horror cinema's last 20 years…..until Caryle's character utters the word "run" and the suspense and tension are obliterated by one of the worst uses of music in film history.
The film attempts to get back on track right after this absurd break but never fully recovers from this tonal body blow. Ravenous might not work as a whole but Carlyle's villainous performance is truly outstanding.
Eihi Shiina as Asami Yamazaki in Audition (Takashi Miike, 1999): It's said that the Japanese cinema audience tends to be most frightened or disturbed by things that initially don't appear to be dangerous or deadly. A great example of this is the ubiquitous presence of long-haired ghost girls in Japanese horror cinema.
Another prime example of this cultural trend is Eihi Shiina's seemingly meek, demure character in Audition who turns out be something decidedly more lethal.
While Takashi Miike's all too frequent self-indulgence robs the film of its true potential-is the final horrific sequence really happening or is it just a drug-induced hallucination?-Eihi Shiina's best known performance shines.
****
Other notable screen villains of the 1990's:
Despite not making the cut for the main list for various reasons, these are all performances and characters worth seeking out.
Pat Hingle as Bobo Justus in The Grifters (Stephen Frears, 1990)
Robert DeNiro as Max Cady in Cape Fear (Martin Scorsese, 1991)
Alice Krige as Mary Brady in Sleepwalkers (Mick Garris, 1992)
Christopher Neame as James Franklin in Street Knight (Albert Magnoli, 1993)
Lena Olin as Mona Demarkov in Romeo Is Bleeding (Peter Medak, 1993)
Christopher Walken as Vincenzo Coccotti in True Romance (Tony Scott, 1993)
Tim Roth as Cunningham in Rob Roy (Michael Caton-Jones, 1995)
Alec Baldwin as The Teacher in The Juror (Brian Gibson, 1996)
Gary Sinise as Detective Jimmy Shaker in Ransom (Ron Howard, 1996)
James Cromwell as Dudley Smith in L.A. Confidential (Curtis Hanson, 1997)
Nicky Katt as Stacy the Hitman in The Limey (Steven Soderbergh, 1999)
Harry Lennix as Aaron in Titus (Julie Taymor, 1999)
****
Most overrated villains of the 1990's:
These are screen villains with substantial critical and/or audience followings that ultimately pale in comparison to the truly great villain characters of the 1990's.
Kathy Bates as Annie Wilkes in Misery (Rob Reiner, 1990)
Gene Hackman as Little Bill Daggett in Unforgiven (Clint Eastwood, 1992)
Sharon Stone as Catherine Tramell in Basic Instinct (Paul Verhoeven, 1992)
Kevin Spacey as Verbal Kint/Keyser Soze in The Usual Suspects (Bryan Singer, 1995)
Edward Norton as Aaron in Primal Fear (Gregory Hoblit, 1996)
Any villain associated with the Scream film series (Wes Craven, 1996-2011)
Hugo Weaving as Agent Smith in The Matrix (The Wachowskis, 1999)
****
Best Movie Villains 1980s
Rutger Hauer as Wulfgar in Nighthawks (Bruce Malmuth, 1981): Hauer turns in a superb portrayal of a terrorist for hire wreaking havoc in New York City in order to prove to his former employers he is still the best in his field. Hauer's intense performance in Nighthawks remains one of his finest and the film itself is one of the two best Sylvester Stallone movies of all time, along with Ted Kotcheff's 1982 classic First Blood.
Michael Ironside as Darryl Revok in Scanners (David Cronenberg, 1981): Ironside's unforgettable performance as a homicidal telekinetic in this David Cronenberg classic really put him on the cinematic map. Repeatedly cast as a villain in such films as Visiting Hours (Jean-Claude Lord, 1982), Extreme Prejudice (Walter Hill, 1987) and Total Recall (Paul Verhoeven, 1990) to name just a few, even Ironside's less malevolent characters in Top Gun (Tony Scott, 1986), Starship Troopers (Paul Verhoeven, 1997) and on television in the V series and ER all contain the actor's trademark edgy intensity.
Robert Picardo as Eddie Quist in The Howling (Joe Dante, 1981): Those who only know Picardo from his more comedic roles in subsequent Joe Dante films and his lengthy television resume including The Wonder Years, China Beach and Star Trek: Voyager are missing out on Picardo's extremely creepy and effective performance as a serial rapist and murderer that culminates in the greatest werewolf transformation scene ever put on film courtesy of the great make-up effects creator Rob Bottin (fans of Rick Baker's accomplished transformation work in John Landis' 1981 An American Werewolf in London commence acts of outrage now).
Vernon Wells as Wez in Mad Max 2: The Road Warrior (George Miller, 1981): Wells turns in his most memorable performance in this superb sequel that eclipses George Miller's original 1979 Mad Max in every way. Making his big screen debut in this film, Wells creates a powerful, feral villain that desperately wants to destroy first and not ask questions later.
Wells fared far less favorably in subsequent villainous roles in such films as Mark Lester's ridiculous but highly entertaining Commando (1985) and Joe Dante's science fiction comedy Innerspace (1987) but his Wez character in Mad Max 2: The Road Warrior remains a classic big screen villain.
Rutger Hauer as Roy Batty in Blade Runner (Ridley Scott, 1982): In a perfect piece of casting, Hauer brings an appropriately "alien" quality to his portrayal of a synthetic being seeking longer life. Initially a box office failure, director Scott's visually stunning film has since become regarded as a classic. Blade Runner is hailed primarily for its impressive production design, art direction and atmospheric visual style but Hauer's acting performance is an underrated and absolutely integral part of Blade Runner's quality.
Ricardo Montalban as Khan in Star Trek II: The Wrath of Khan (Nicholas Meyer, 1982): Montalban executes his finest big screen acting in a performance worthy of an Academy Award nomination for Best Supporting Actor as he reprises his unforgettable role from the original Star Trek television episode "Space Seed" from 1967. The talented Montalban may ultimately be remembered primarily for his extensive television resume but there's no denying his masterful performance in a film seemingly destined to be overlooked by "serious" film critics.
The Star Trek film series continuously failed to create a villain on the level of Khan over the years until 2013's Star Trek Into Darkness, wherein director J.J. Abrams and his creative team unnecessarily labeled their genetically engineered villain memorably played by Benedict Cumberbatch "Khan" in a manner that comes of as a highly forced gesture intended to please fans.
Malcolm McDowell as Colonel F.E. Cochrane in Blue Thunder (John Badham, 1983): McDowell adds his unique, menacing screen presence to this very entertaining film that pits McDowell's character-a veteran pilot with a nefarious agenda-against his old rival in Roy Scheider's Frank Murphy. Written by Dan O'Bannon and Don Jakoby, Blue Thunder was a box office success that spawned a short-lived television series. Though this highly enjoyable film, which presented technology that was advanced at the time but would be considered primitive by today's standards, is little discussed today, it does contain one of McDowell's most memorable big screen performances.
George C. Scott as John Rainbird in Firestarter (Mark L. Lester, 1984): One of cinema's most charismatic and powerful actors gives an often overlooked performance as a lethal government operative in this adaptation of the Stephen King novel about a pyrokinetic child. While Scott's fascinating character certainly deserves a better film, his acting is the highlight of the otherwise mediocre Firestarter and is worthy of more critical attention than it typically receives.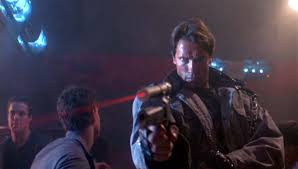 Arnold Schwarzenegger as The Terminator in The Terminator (James Cameron, 1984): Winning the role originally intended for Lance Henriksen-who would have to wait a couple more years for the substantial career boost he received from his performance as Bishop in Cameron's Aliens-Schwarzenegger finds himself much better suited to the part of a nearly unstoppable killing machine inspired by Yul Brynner's Gunslinger character from Michael Crichton's 1973 Westworld than he was to playing Conan in John Milius' 1982 Conan the Barbarian.
Questions about why a machine designed for infiltrating survivor hideouts in the future by looking like an everyday human would be supremely muscle-bound and have an Austrian accent aside, Schwarzenegger impresses nonetheless in a role that was severely softened for sequels.
M. Emmet Walsh as Loren Visser in Blood Simple (Joel Coen, 1984): A talented character usually cast in memorable smaller roles in such films as Straight Time (Ulu Grosbard, 1978) and Blade Runner, Walsh really shines in the Coen Brothers' debut feature as a murderous private investigator. An example of flawless casting, Walsh's performance is one of many mentioned in this article that are worthy of Oscar nominations for Best Supporting Actor.
Willem Dafoe as Rick Masters in To Live And Die In L.A. (William Friedkin, 1985): A year before his Best Supporting Actor Academy Award-nominated performance as Sergeant Elias in Oliver Stone's Vietnam War drama Platoon, Dafoe turned in an underappreciated performance as a lethal counterfeiter pursued by pair of reckless Secret Service agents in director Friedkin's excellent crime film.
While To Live and Die in L.A.'s lack of box office success no doubt contributed to the lack of appropriate critical recognition for the then lesser-known Dafoe's outstanding acting, his Rick Masters is one of the talented actor's career-best performances.
Chris Sarandon as Jerry Dandrige in Fright Night (Tom Holland, 1985): Much like Ricardo Montalban's Khan, Sarandon's Jerry Dandrige is the first and the best. While the original Fright Night, very much a product of the 1980's, hasn't aged well, Sarandon's charismatic performance as a modern vampire in the vein of Robert Quarry's Count Yorga still holds up and is reason enough to seek out or revisit the film.
Tom Berenger as Sergeant Barnes in Platoon (Oliver Stone, 1986): Veteran actor Berenger turns in the best acting of his career as the brutal counterpoint to Willem Dafoe's Sergeant Elias. Berenger and Dafoe were both nominated for Best Supporting Actor Oscars for this film and their performances remain the best things about Platoon.
Clancy Brown as The Kurgan in Highlander (Russell Mulcahy, 1986): In the world of Highlander villains, there can be only one and Clancy Brown's Kurgan remains by far the
most memorable adversary in Highlander's cinematic and television universe. A box office disappointment during its original release, the film gained popularity on home video and cable television movie channels, spawning sequels and a TV series.
While the film and its offspring are based on a great concept that has never been done in a truly satisfying way, Brown-an underrated actor who went on to give highly accomplished performances in films like Walter Hill's 1987 Extreme Prejudice and Frank Darabont's 1995 The Shawshank Redemption among others –creates an excellent, menacing character in Highlander.
John Glover as Alan Raimy in 52 Pick-Up (John Frankenheimer, 1986): Glover, an actor best known for his impressive television resume and many Emmy nominations, gives an incredible, severely underrated performance as a deadly blackmailer in director Frankenheimer's adaptation of Elmore Leonard's crime novel.
52 Pick-Up remains one of the most overlooked films in Frankenheimer's filmography and is one of the darkest, most effective Elmore Leonard adaptations ever made. Glover's performance in the film should be more widely discussed as he creates a ruthless character that's in the upper echelon of 1980's screen villains.
Admirers of Glover should make a point of seeking out his brilliant performance as aging criminal profiler Declan Gage in the Law & Order: Criminal Intent episodes "Blind Spot" and "Frame".
Rutger Hauer as John Ryder in The Hitcher (Robert Harmon, 1986): With his third appearance in this article, Hauer cements his status as the greatest villainous character actor of the 1980's. Here the Dutch thespian plays a mysterious and charismatic mass murderer with a strange, obsessive connection to a young man driving cross-country. The Hitcher was critically panned at the time of its release due to its grim, violent nature but Hauer's performance is instrumental in making the film a 1980's horror film classic. The film spawned a dreadful sequel in 2003 and a deeply unnecessary remake in 2007.
Dennis Hopper as Frank Booth in Blue Velvet (David Lynch, 1986): Hopper received a Best Supporting Actor Oscar nomination for David Anspaugh's basketball drama Hoosiers, a film released the same year as Blue Velvet. The prevailing belief is that the nomination was informed heavily by the desire to recognize Hopper's disturbing performance as a twisted kidnapper in Lynch's film with his role in Hoosiers being the "safer", more mainstream choice for Academy attention. In any case, Hopper's Frank Booth is a classic screen villain and certainly one of the most quoted.
Tom Noonan as Francis Dollarhyde in Manhunter (Michael Mann, 1986): The underrated Noonan gives an amazing performance as a serial murderer being pursued by a driven FBI agent in director Mann's classic based on the Thomas Harris novel Red Dragon. Unfortunately, Manhunter's lack of box office success prevented Noonan from getting the critical attention he richly deserved.
To put Noonan's very impressive performance in sharper focus, compare it to the take presented by the miscast Ralph Fiennes in the ill-advised 2002 adaptation of the Harris novel from director Brett Ratner.
Christopher Walken as Brad Whitewood Sr. in At Close Range (James Foley, 1986): Described by Walken as the "hillbilly Lucifer", the intense, quirky actor's performance as a small-time crime boss in rural Pennsylvania remains one of his career-best. Director Foley's crime film classic, a box office failure on its original release, is too-often overlooked.
Doug Bradley as The Pinhead Cenobite in Hellraiser (Clive Barker, 1987): Sadly fated to be ground down to creative nothingness by repetition as most of the best horror film villains are (think Leatherface, Michael Myers and Hannibal Lecter among many others), Bradley's original, authoritative performance as a visually striking demonic character with the key to other dimensions remains an unforgettable addition to the genre.
Billy Drago as Frank Nitti in The Untouchables (Brian DePalma, 1987): Drago's sinister physical look and unique screen presence are perfectly suited to screenwriter David Mamet and director DePalma's take on the real-life Chicago organized crime figure.
Having previously been seen in smaller villainous roles in films such as Pale Rider (Clint Eastwood, 1985) and Invasion U.S.A (Joseph Zito, 1985), the success of The Untouchables saw Drago graduate to much more substantial cinematic roles-still primarly villains-as a drug lord in Delta Force 2 (Aaron Norris, 1990), a unusual assassin in Cyborg 2 (Michael Schroeder, 1993) and the cannibal family patriarch Papa Jupiter in the horror remake The Hills Have Eyes (Alexandre Aja, 2006) among others, and on television in such shows as The X-Files and Charmed.
Jennette Goldstein as Diamondback, Lance Henriksen as Jesse Hooker, Joshua Miller as Homer, Bill Paxton as Severen and Jenny Wright as Mae in Near Dark (Kathryn Bigelow, 1987): Hitcher screenwriter Eric Red teamed with co-screenwriter/director Kathryn Bigelow and continued his portrayal of the American Southwest as a lethal wasteland, this time populating it with a completely un-romanticized vampire family eking out a sparse, nomadic existence outside mainstream society.
Superbly cast all-around, this classic horror film-a box office failure at the time of its release-features three actors from James Cameron's Aliens in Jennette Goldstein, Lance Henriksen and Bill Paxton. The sequence wherein the predatory family slaughters everyone in an isolated bar remains an all-time classic and is one of the highlights of the film.
Terry O'Quinn as Jerry Blake in The Stepfather (Joseph Ruben, 1987): Veteran actor O'Quinn, best known for his television work in Millennium, Alias and Lost, delivers the finest big screen performance of his career to date as a psychotic who insinuates himself into troubled families only to murder the members when they don't live up to his expectations. Forget the softened and absurd 2009 remake (if you haven't already), there is only one Stepfather and only one Stepfather.
Will Patton as Scott Pritchard in No Way Out (Roger Donaldson, 1987): The always intense Patton turns in a brilliant performance as a high-ranking Pentagon employee who ruthlessly seeks to cover up his superior's involvement in a murder in this third cinematic adaptation of Kenneth Fearing's novel The Big Clock.
Patton later went on to become the best part of the Jerry Bruckheimer productions Armageddon (Michael Bay, 1998) and Gone in Sixty Seconds (Dominic Sena, 2000) but he has yet to top the high water mark he set for himself in No Way Out.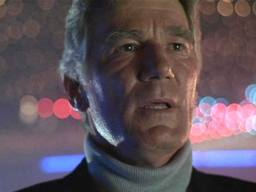 Mitchell Ryan as The General & Gary Busey as Joshua in Lethal Weapon (Richard Donner, 1987): Ryan and Busey play a pair of military-trained mercenaries that goes head-to-head with Mel Gibson's ex-Special Forces Vietnam War veteran Martin Riggs in this still-entertaining Shane Black-scripted cop/action film that was heavily influenced by 1970's men's adventure books like Don Pendleton's The Executioner series.
Adding further interest is the fact that this deadly duo of villains seems to represent what the Martin Riggs character could've turned into had he not become a police officer.
Kurtwood Smith as Clarence Boddicker in Robocop (Paul Verhoeven, 1987): Highly accomplished character actor Smith will always be remembered for one of his career-best performances as a deadly criminal in Robocop's futuristic Detroit. Of note is an excellent confrontational scene between Smith's character and a drug dealer played by Lee DeBroux that was largely improvised by the actors.
Fans of Smith should seek out his work as an FBI agent in William Tannen's underrated 1970's suspense thriller throwback Flashpoint (1984) and his memorable performance in the X-Files Season 3 episode "Grotesque".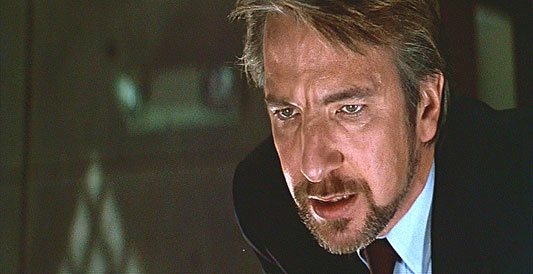 Alan Rickman as Hans Gruber in Die Hard (John McTiernan, 1988): Very often imitated and never duplicated, Rickman's performance set the high water mark for the spate of smooth European villains that followed in the wake of Die Hard's success.
Mainly known as an accomplished stage actor prior to Die Hard, Rickman's very successful big screen career has included lesser villainous roles in Quigley Down Under (Simon Wincer, 1990), Closet Land (Radha Bharadwaj, 1991) and Robin Hood: Prince of Thieves (Kevin Reynolds, 1991) along with his famous role as Professor Snape in the Harry Potter film series.
Through the years, the Die Hard film series has struggled and failed to create a villain on par with Rickman's Hans Gruber in the same way the Star Trek film series has attempted and failed to create a villain that equals Ricardo Montalban's Khan.
Lance Henriksen as Chris Caleek in Hit List (William Lustig, 1989): As was the case with George C. Scott's John Rainbird in Firestarter, Lance Henriksen's hitman character in Hit List deserves to be in a better film. Despite being a lesser-known performance in Henriksen's long career, his Chris Caleek is one of the actor's best villainous roles alongside his outstanding acting in Near Dark, Stone Cold (Craig R. Baxley, 1991) and Hard Target (John Woo, 1993).
Sean Penn as Sgt. Tony Meserve in Casualties of War (Brian DePalma, 1989): One of cinema's most intense actors gives one his best performances as a sociopathic male monster in DePalma's disturbing, fact-based Vietnam War drama. While the film may be hard-hitting and difficult to watch, Penn's performance shines despite the fact that it is little-discussed today.
****
Other notable screen villains of the 1980's:
These are excellent villainous performances that didn't make the main portion of this article for various reasons but are all very much worth seeking out or revisiting.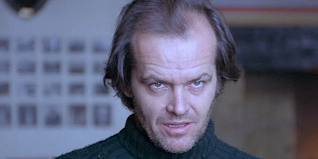 Jack Nicholson as Jack Torrance in The Shining (Stanley Kubrick, 1980)
Robert Prosky as Leo in Thief (Michael Mann, 1981)
Wings Hauser as Ramrod in Vice Squad (Gary A. Sherman, 1982)
Malcolm McDowell as Paul Gallier in Cat People (Paul Schrader, 1982)
Joe Pilato as Rhodes in Day of the Dead (George Romero, 1985)
John Russell as Stockburn in Pale Rider (Clint Eastwood, 1985)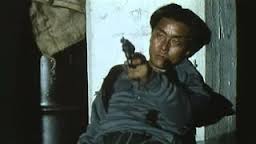 Hakuryu as Kiyohiro in Violent Cop (Takeshi Kitano, 1989)
Yusaku Matsuda as Sato in Black Rain (Ridley Scott, 1989)
****
Most overrated villains of the 1980's:
The following performances have a lot of admirers in the critical and fan communities but ultimately fail to stand the test of time.
Terence Stamp as General Zod in Superman II (Richard Lester, 1980)
Robert Englund as Fred Krueger in A Nightmare on Elm Street (Wes Craven, 1984)
Glenn Close as Alex Forrest in Fatal Attraction (Adrian Lyne, 1987)
****
Best Movie Villains 1970s
Robert Quarry as Count Yorga in Count Yorga, Vampire (Bob Kelljan, 1970) and The Return Of Count Yorga (Bob Kelljan, 1971): Quarry delivers his two finest acting performances in this pair of highly entertaining low budget vampire films. It was Quarry who convinced the first film's producers to abandon their original intention to make a horror-tinged softcore sex film and instead make a serious horror film, allowing the actor to create one of horror cinema's most underrated vampires and one of the great screen villains of the 1970's.
Richard Boone as John Fain in Big Jake (George Sherman, 1971): Boone, best known to fans of classic television as Paladin in the Western series Have Gun-Will Travel, excelled at playing darker characters on the big screen. Even his finest lead acting performance in the excellent Western Rio Conchos has a very grim edge to it. In Big Jake, Boone plays a ruthless kidnapper who-despite limited screen time-leaves an unforgettable impression.
Michael Gothard as Father Barre in The Devils (Ken Russell, 1971): Gothard turns in an energetic, frenzied performance as a driven witch-hunter in director Russell's greatest and most controversial film. This, the best acting of Gothard's big screen career, is even more interesting when contrasted with his incredibly subdued performance as the assassin Locque in John Glen's 1981 James Bond film For Your Eyes Only.
Andrew Robinson as Scorpio in Dirty Harry (Don Siegel, 1971): Robinson hits his first big screen acting role out of the park as a psychopath being hunted by Clint Eastwood's Inspector Harry Callahan. One has to wonder when examining Robinson's film resume –was he so effective at portraying the menacing, unbalanced Scorpio that it made film producers hesitant to hire him?
While Robinson's overall acting resume is certainly impressive, particularly in television-let's not forget his brilliant portrayal of the recurring character Garak on Star Trek: Deep Space Nine-it's puzzling how an actor playing an instant classic screen villain in a hit film was not besieged with big screen character role offers in the immediate wake of Dirty Harry's success, a situation that simply does not and would not occur today.
Perhaps the focus on Clint Eastwood and the film's approach to violence-controversial in 1971- took too much of the spotlight away from Robinson's outstanding performance or perhaps this performance from a then-unknown actor was a little too convincing for some.
Anthony Zerbe as Matthias in The Omega Man (Boris Sagal, 1971): One of the most interesting and unique characters actors of his generation easily emerges as the best villain of the four feature film adaptations of Richard Matheson's classic apocalyptic novel I Am Legend from 1954. While some critics maintain that the novel's never been done correctly and The Omega Man certainly has not aged well, there's no denying the quality and effect of Zerbe's menacing screen presence in this version.
William Marshall as Mamuwalde in Blacula (William Crain, 1972): The powerful and charismatic Marshall took a page out of the Robert Quarry playbook and altered the filmmakers' original vision for the film, taking his character and the film itself into much more serious and memorable territory. An underrated talent, Marshall never had the big screen acting career he deserved and would have made the perfect casting choice for The Duke in John Carpenter's 1981 Escape from New York and the Thulsa Doom character in Conan the Barbarian (John Milius, 1982).
Minoru Oki & Shin Kishida & Shogen Nitta as The Hidari Brothers in Lone Wolf and Cub: Baby Cart At The River Styx (Kenji Misumi, 1972): While ultimately no match for the amazing combat skills of Tomisaburo Wakayama's Ogami Itto, this lethal trio unites against a small army of warriors then The Lone Wolf himself during the film's desert climax, providing viewers with one of the great sequences in the original six film series and one of the best showdowns in chambara film history. John Carpenter "appropriated" the look of the Hidari Brothers for the Thunder, Rain and Lightning characters in 1986's Big Trouble in Little China.
Joe Don Baker as Molly in Charley Varrick (Don Siegel, 1973): Baker turns in one of his finest pieces of acting in director Siegel's superb crime film as an organized crime enforcer sent to recover stolen money and exact lethal revenge on the crew who took it. One of Baker's standout scenes in the film is Molly's confrontation with Andrew Robinson's Harman character in a cramped trailer, showing Baker at his best.
Yul Brynner as The Gunslinger in Westworld (Michael Crichton, 1973): Looking for the cinematic progenitor of James Cameron/Arnold Schwarzenegger's Terminator character? You found it. Yul Brynner uses his amazing screen presence and very little dialogue to create this classic villain, a relentless killing machine with his sights set on anything human.
Westworld, written and directed by novelist, screenwriter and film director Michael Crichton, is the darker and superior precursor to Steven Spielberg's 1993 Jurassic Park, a softened screen adaptation of Crichton's novel of the same name that deals with a similar premise.
Anthony Franciosa as Nick D'Salvio in Across 110th Street (Barry Shear, 1973): Franciosa plays a brutal, mentally unbalanced mob enforcer out to prove himself by recovering stolen syndicate money in this superb, too-often overlooked crime drama. A talented actor whose career was damaged by being deemed temperamental and difficult to work with, Franciosa delivers one of his best big screen performances in this film. Also seek out his performance in Harold Becker's 1996 City Hall as mob boss Paul Zapatti, a too-brief but absolutely brilliant piece of acting.
Hal Holbrook as Lt. Briggs & Kip Niven as Astrachan, Tim Matheson as Sweet, David Soul as Davis and Robert Urich as Grimes in Magnum Force (Ted Post, 1973): After dispatching Andrew Robinson's psychotic Scorpio character in the first film, Clint Eastwood's Harry Callahan returns in a fantastic sequel to face off with a sinister commanding officer and group of lethal young cops who, fascinatingly, represent what the Harry Callahan character could've turned into under different circumstances. This small but highly formidable unit of villains helps make Magnum Force one of the great crime films of the 1970's.
Gunnar Hansen as Leatherface in The Texas Chainsaw Massacre (Tobe Hooper, 1974): One of horror cinema's most striking characters was unfortunately destined to be run into the ground by a series of inferior sequels and creatively dead remakes, but Hansen's original characterization still holds up in the face of the dreck that inevitably follows in the wake of a horror film classic.
The flesh-mask wearing character's first appearance is unforgettable and there is a brief and fascinating scene later in the film where Leatherface, portrayed by Hansen and director Hooper as a kind of man-child, paces nervously then sits in a chair as he panics, making strange child-like sounds.
Robert Shaw as Mr. Blue in The Taking of Pelham 1,2,3 (Joseph Sargent, 1974): Shaw, one of the best James Bond villains in Terence Young's 1963 From Russia With Love and a great villain in The Sting (George Roy Hill, 1973) and Robin and Marian (Richard Lester, 1976) along with his legendary role of Quint in Jaws, turns in one of his career-best performances in the first and by far the best of the three adaptations of John Godey's novel.
Here Shaw plays the intelligent and highly organized leader of a gang of hijackers that takes control of a subway train. Vincent D'onofrio and John Travolta took the Mr. Blue role in subsequent adaptations but don't come close to the high water mark set by Shaw's performance.
Richard Jordan as Francis in Logan's Run (Michael Anderson, 1976): The intense Jordan, one of the most interesting character actors of 1970's cinema with outstanding performances in The Yakuza (Sydney Pollack, 1974) and Rooster Cogburn (Stuart Millar, 1975) among other films, shines here in one of his best roles as a driven "sandman" in pursuit of his rogue partner Logan.
Fondly remembered for its unique premise revolving around limited life spans, Logan's Run-based on a 1967 novel by William F. Nolan and George Clayton Johnson-is unsurprisingly slated to be remade but the actor cast in the part of Francis will have a highly memorable performance to live up to.
Laurence Olivier as Szell in Marathon Man (John Schlesinger, 1976): Marathon Man, one of the best suspense thrillers in a decade known for a high number of quality films in the genre, features one of Olivier's very best film acting performances.
The legendary stage and screen actor, known for his highly technical approach to character creation, transforms himself into an unforgettable villain and utters one of the most quoted lines in the suspense thriller genre as a Nazi out to secure his fortune in diamonds at any cost.
Jerry Reed as Bama McCall in Gator (Burt Reynolds, 1976): Great acting is where you find it and Reed's superb performance in the otherwise weak Gator is a perfect example of this. Reed delivers the best part of the film as a Southern crime boss and, as I mentioned in my Supporting Actors: The Overlooked and Underrated article on this site, his "take or be taken" speech should be taught in film acting class in cinema and theatre schools everywhere.
Bruce Dern as Michael Lander in Black Sunday (John Frankenheimer, 1977): In one of the great suspense thrillers of the 1970's, Dern plays a disturbed Vietnam War veteran who collaborates with a terrorist to engineer a mass murder at the Super Bowl in this adaptation of the Thomas Harris novel.
Dern was nominated for a Best Supporting Actor Oscar for Hal Ashby's 1978 Coming Home, in which he again plays a disturbed Vietnam War veteran in an obviously less genre-oriented piece. His intense acting in Black Sunday deserves more critical attention and should be considered one of the most accomplished performances of his long career.
Nick Castle as Michael Myers in Halloween (John Carpenter, 1978): The original Michael Myers is a villain of the "unrelenting force" variety in the vein of Yul Brynner's Gunslinger in Westworld that has suffered from even more absurd overexposure than the Leatherface character via endless sequels and remakes.
Like the Leatherface scenario, the original is still the best as Castle and screenwriter/director Carpenter portray the murderous character as an almost robot-like embodiment of lethal madness, including unique touches such as a curious tilt of the head when Myers looks at one of his dead victims.
Christopher Plummer as Harry Reikle in The Silent Partner (Daryl Duke, 1978): Plummer portrays a brutal bank robber in this underrated crime film with a screenplay by Curtis Hanson from a novel by Anders Bodelsen.
The veteran actor, now in his early 80's, continues his long and successful career, recently winning a Best Supporting Actor Academy Award for Beginners (Mike Mills, 2010). Harry Reikle in Silent Partner is certainly not one of Plummer's best-known roles but it is definitely one of his finest big screen performances.
Marlon Brando as Colonel Walter E. Kurtz in Apocalypse Now (Francis Ford Coppola, 1979): While some film critics say that Kurtz is actually a victim, I don't think the headless corpse of Fredric Forrest's Chef character would agree. It's a real credit to co-screenwriter/director Coppola-at the height of his talent during the decade that contains all of his best films-that he was able to work with the unprepared, improvisation-minded Brando and end up with a cohesive and unforgettable villain.
Samantha Eggar as Nola Carveth in The Brood (David Cronenberg, 1979): Eggar, a talented actress with not entirely complimentary things to say about this classic horror film, nonetheless turns in an amazing performance as a mentally disturbed woman able to physically manifest her rage. This is one of Eggar's great film performances in one of David Cronenberg's best films.
Ian Holm as Ash in Alien (Ridley Scott, 1979): Michael Fassbender may have taken the sinister android character to the next level in director Scott's Prometheus (2012) but Holm's Ash is still an all-time classic. Performance highlights include his attack on Sigourney Weaver's Ripley and his subsequent explanation-as a severed head- of the ship's true purpose in one of the creepiest and most unique interrogation scenes ever put on film.
Malcolm McDowell as Captain Von Berkow in The Passage (J. Lee Thompson, 1979): Some film critics have compared McDowell's portrayal of a sadistic SS officer in pursuit of a fleeing family to his Alex character from A Clockwork Orange and the comparison is not far off. While The Passage itself is a mixed bag in terms of overall quality, McDowell's intense, energetic performance is ample reason to seek the film out.
****
Other notable screen villains of the 1970's: These are memorable villainous performances that didn't make the main section of the article but are all very much worth seeking out.
Al Lettieri as Sollozzo in The Godfather (Francis Ford Coppola, 1972)
William Smith as Brenner in Hammer (Bruce Clark, 1972)
Yaphet Kotto as Harvard Blue in Truck Turner (Jonathan Kaplan, 1974)
Max Von Sydow as Joubert in Three Days Of The Condor (Sydney Pollack, 1975)
Frank Doubleday as White Warlord in Assault on Precinct 13 (John Carpenter, 1976)
Michael Berryman, Janis Blythe, Cordy Clark, Lance Gordon, Arthur King and James Whitworth as The Cannibal Family in The Hills Have Eyes (Wes Craven, 1977)
****
Most overrated screen villain of the 1970's:
David Prowse & James Earl Jones as Darth Vader in Star Wars (George Lucas, 1977): David Prowse is an imposing physical presence and James Earl Jones' voice-work is very good but these positive elements are cancelled out by being trapped in a film that, despite its staggering popularity and influence, remains a heavily Disney-influenced family film that fails to resonate with seekers of the more challenging science fiction films of the 1970's such as The Andromeda Strain, Westworld or Saul Bass' brilliant Phase IV (1974).
Chat Box - Go ahead, make my day and ask me questions about movies and TV shows...