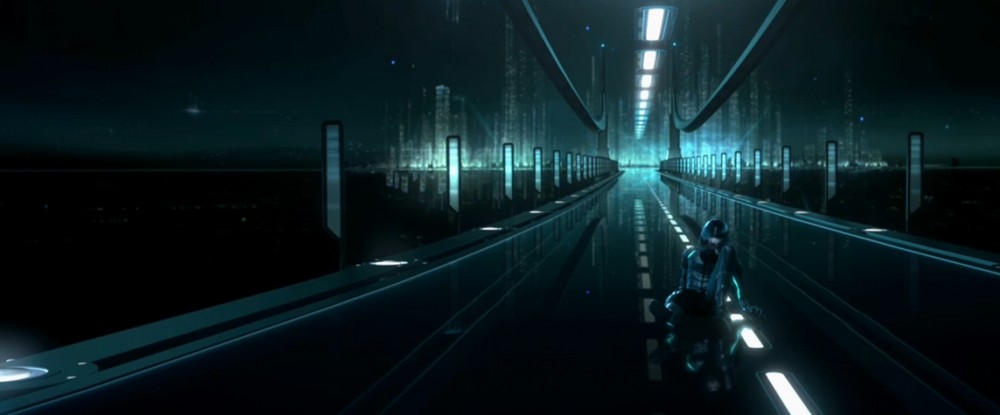 Trent Reznor and Atticus Ross may have walked away with the Academy Award for best score this past weekend, but Daft Punk's score to the movie Tron: Legacy still remains the score that stood out the most from any film of 2010. Of course it probably also has something to do with the fact that it was the only aspect of the film that kept viewers awake. Regardless it was a fantastic score. Daft Punk's Guy-Manuel de Homem-Christo and Thomas Bangalter recruited an 85-piece orchestra to help accomplish and expand not only the track listing but the presence of sound (read our review here).
Well if you loved the music arranged by the electronic duo, you may also be interested in this: On April 5th, Walt Disney Records will release the remix album Tron: Legacy R3CONFIGUR3D, which features artists like Paul Oakenfold, The Crystal Method, M83, Photek, Moby, Com Truise, and others reworking Daft Punk's tracks from the score. If you order R3CONFIGUR3D from the Tron soundtrack website, you have the option of buying it in various deluxe box set editions that come with a digital EP featuring previously unreleased tracks, the movie on DVD or Blu-ray, a poster, and more.
Check out the album cover, full track listing and more after the jump.
Tron: Legacy R3CONFIGUR3D:
01 The Glitch Mob: "Derezzed"
02 M83 vs. Big Black Delta: "Fall"
03 The Crystal Method: "The Grid/Game Has Changed"
04 Teddybears: "Adagio for Tron"
05 Ki:Theory: "The Son of Flynn"
06 Paul Oakenfold: "C.L.U."
07 Moby: "The Son of Flynn"
08 Boys Noize: "End of Line (Boys Noize Remix)"
09 Kaskade: "Rinzler"
10 Com Truise: "Enron Part II"
11 Photek: "End of Line"
12 The Japanese Popstars: "Arena"
13 Avicii: "Derezzed"
14 Pretty Lights: "Solar Sailor"
15 Sander Kleinenberg: "Tron Legacy (End Titles)"