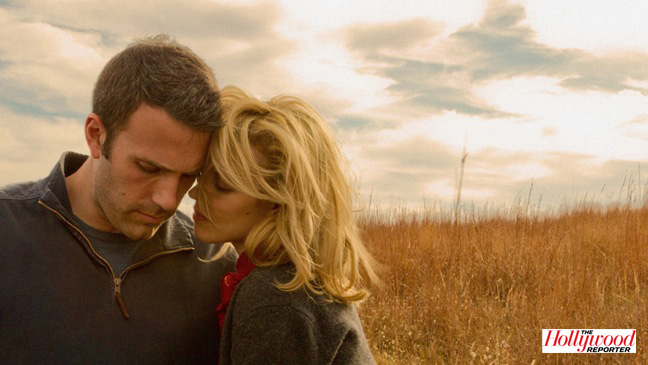 First Lush Image of Terrence Malick's Other New Project
We all know about Tree of Life but Terrence Malick is already working on a new project which doesn't have a title or a distributor.  Thanks to THR, we have the first official image from the film. The image is of Rachel McAdams and Ben Affleck.
The film has been shooting in Oklahoma and has an all star cast that includes Ben Affleck, Rachel McAdams, Olga Kurylenko, and Javier Bardem.  The plot has been kept under wraps but we do know that it is a love a story. Malick usually likes to take his time so for him to potentially have two films completed in one year is a big deal.