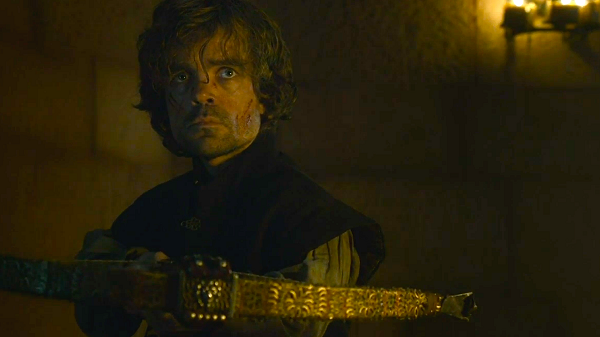 HBO's Game of Thrones is king, leading the 66th Annual Emmy Nominations with 19 in total, including for Outstanding Drama, Outstanding Lead Actor Lena Headey and Supporting Actor Peter Dinklage.
Breaking Bad's final season is also heading out on a swan song, earning a grand total of 16 nominations, including nods for Outstanding Drama, Outstanding Lead Actor Bryan Cranston, Supporting Actor Aaron Paul, Supporting Actress Anna Gunn and Outstanding Writing and Directing for creator Vince Gilligan.
Among the other nominees for Outstanding Drama were Downton Abbey, House of Cards, Mad Men and True Detective, all of which, with the exception of new series True Detective, have appeared in this category before.
HBO's drama likewise picked up acting nominations for both Woody Harrelson and Matthew McConaughey in the Lead Actor in a Drama category. The new show scored a total of 12 nominations, just behind Netflix's House of Cards with 13.
"Quality television is now platform agnostic," said TV Academy Bruce Rosenblum, and that was confirmed by the fact that Netflix also picked up nominations for its hit new show Orange is the New Black, landing an Outstanding Comedy series nomination and 12 nominations on the whole, the most of any Comedy nominee.
One of the more surprising snubs of the morning came from the Comedy category, in which HBO's hit Girls was left out for a nomination in place of new HBO comedy Silicon Valley along with returning favorites The Big Bang Theory, Veep, Louie and four time winner Modern Family, looking to earn a record fifth victory in this category.
FX's new miniseries Fargo also made a big splash this year, picking up 18 nominations aside other miniseries nominees American Horror Story: Coven, Bonnie & Clyde, Luther, Treme and The White Queen.
Mindy Kaling and Carson Daily announced the nominations Thursday morning from the Television Academy Headquarters in North Hollywood.
Here are the nominees for the 2014 Emmys, and view the full list of nominees at Emmys.com
Best Drama Series
Breaking Bad
Downton Abbey
Game of Thrones
House of Cards
Mad Men
True Detective
Best Comedy Series
The Big Bang Theory
Louie
Modern Family
Orange is the New Black
Silicon Valley
Veep
Best Miniseries
American Horror Story Coven
Bonnie & Clyde
Fargo
Luther
Treme
The White Queen
Best TV Movie
Killing Kennedy
Muhammed Ali's Greatest Fight
The Normal Heart
Sherlock
The Trip to Bountiful
Best Actor – Drama
Bryan Cranston – Breaking Bad
Jeff Daniels – The Newsroom
Jon Hamm – Mad Men
Woody Harrelson – True Detective
Matthew McConaughey – True Detective
Kevin Spacey – House of Cards
Best Actress – Drama
Lizzy Caplan – Masters of Sex
Claire Danes – Homeland
Michelle Dockery – Downton Abbey
Julianna Marguilles – The Good Wife
Kerry Washington – Scandal
Robin Wright – House of Cards
Best Supporting Actor – Drama
Aaron Paul – Breaking Bad
Jim Carter – Downton Abbey
Peter Dinklage – Game of Thrones
Josh Charles – The Good Wife
Mandy Patinkin – Homeland
Jon Voight – Ray Donovan
Best Supporting Actress – Drama
Anna Gunn – Breaking Bad
Maggie Smith – Downton Abbey
Joanne Forggatt – Downton Abbey
Lena Headey – Game of Thrones
Christine Baranksi – The Good Wife
Christina Hendricks – Mad Men
Best Actor – Comedy
Louis CK – Louie
Don Cheadle – House of Cards
Ricky Gervais – Derek
Matt LeBlanc – Episodes
William H. Macy – Shameless
Jim Parsons – The Big Bang Theory
Best Actress – Comedy
Lena Dunham – Girls
Edie Falco – Nurse Jackie
Julie Louis-Dreyfus – Veep
Melissa McCarthy – Mike and Molly
Amy Poehler – Parks and Recreation
Taylor Schilling – Orange is the New Black
Best Supporting Actor – Comedy
Andre Braugher – Brooklyn Nine-Nine
Adam Driver – Girls
Jesse Tyler Ferguson – Modern Family
Ty Burrell – Modern Family
Fred Armisen – Portlandia
Tony Hale – Veep
Best Supporting Actress – Comedy
Mayim Bialik – The Big Bang Theory
Julie Bowen – Modern Family
Allison Janney – Mom
Kate Mulgrew – Orange is the New Black
Kate McKinnon – Saturday Night Live
Anna Chlumsky – Veep
Best Actor – TV Movie/Miniseries
Benedict Cumberbatch – Sherlock: His Last Vow
Chiwetel Ejiofior – Dancing on the Edge
Idris Elba – Luther
Martin Freeman – Fargo
Mark Ruffalo – The Normal Heart
Billy Bob Thornton – Fargo
Best Actress – TV Movie/Miniseries
Minnie Driver – Return to Zero
Jessica Lange – American Horror Story: Coven
Sarah Paulson – American Horror Story: Coven
Cicely Tyson – The Trip to Bountiful
Kristen Wiig – The Spoils of Babylon
Helena Bonham Carter – Burton and Taylor
Best Supporting Actor – TV Movie/Miniseries
Colin Hanks – Fargo
Martin Freeman – Sherlock: His Last Vow
Jim Parsons – The Normal Heart
Joe Mantello – The Normal Heart
Alfred Molina – The Normal Heart
Matt Bomer – The Normal Heart
Best Supporting Actress – TV Movie/Miniseries
Kathy Bates – American Horror Story: Coven
Angela Bassett – American Horror Story: Coven
Frances Conroy – American Horror Story: Coven
Allison Tolman – Fargo
Ellen Burstyn – Flowers in the Attic
Julia Roberts – The Normal Heart
Outstanding Reality-Competition Program
The Amazing Race
Dancing With The Stars
Project Runway
So You Think You Can Dance
Top Chef
The Voice
[wpchatai]